How Lawyer Sally Morris Balances Her Life
Sally Morris, founding partner of Morris Legal, shares how she keeps a work/life balance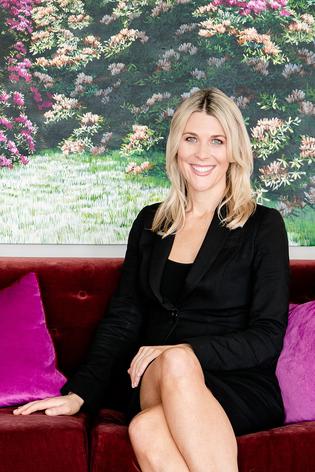 Sally Morris is the founding partner of Morris Legal, a boutique litigation firm specialising in relationship property, trust and estate disputes. Here, she shares how she balances daily life.
"My mum was into natural and organic eating long before it was trendy and so I was raised on a lot of raw foods, vegetable juices and leafy greens. As a result, I've always been interested in nutrition.
"I try to fill my diet with grilled fish, chicken and lots of salads, vegetables, raw nuts and seeds, berries and superfoods, and probiotic and fermented foods like Living Goodness sauerkraut, Be Nourished kimchi, Nuzest Clean Lean Protein and Good Green Stuff superfood powder.
"I also try to drink loads of water, particularly as I spend such long hours in an air-conditioned office. My weaknesses are Piako coconut yoghurt, strong espresso, bold chardonnay, Maynards Wine Gums and single malt whisky from Scotland and Japan.
"I go through phases of exercise fads (Bikram, barre, bootcamp) but I'm good at sticking with my morning gym sessions, and getting out for a run during the day when I can. I also started one-on-one reformer Pilates classes last year, which I would do every day if I could, but for now it's just once a week.
"As a younger lawyer, I would happily work through the night, naively associating fewer hours of sleep with greater success.
"It's taken a while but I've been inspired by Arianna Huffington's The Sleep Revolution and now recognise how much more effective I am after a decent night's sleep and how important sleep is to health, job performance, relationships and happiness.
"I also used to consistently take work home but my partner has been instrumental in helping me to break that habit.
"Now we put music on, open a bottle of wine, go for a walk on the beach, cook together and spend time with his kids. We bought a spa just over a year ago and we use it most nights after dinner. It's a great opportunity to just sit and talk and helps us wind down before bed."
I'm hooked on the Kayla Itsines Bikini Body Guide app. The workouts are only 28 minutes and I can do them anywhere.
I'm reading The Children Act by Ian McEwan.
My skincare regime starts with Actinica Lotion 50+ over the top of Environ C-quence serum. At the end of the day I use Environ retinol with Herbivore Botanicals Phoenix Facial Oil over the top.
I swear by Bioderma Crealine H2O Micelle Solution, the best makeup remover I have ever used. I also love Nuxe oil (Huile Prodigieuse) for my body. It has a gentle amber scent and leaves your skin with a soft glow.
My favourite foundation is Synergie Minerals mineral whip in cappuccino. It's a four-in-one cream foundation that acts as a primer, concealer, protector and mineral makeup. I also love the Osmosis long-wear liquid foundation in golden light and their Mineral Hydration Mist, which I spray on my face throughout the day to refresh and rehydrate my skin.
The holy grail of natural deodorants has to be Black Chicken Remedies Axilla Deodorant Paste.
When I was admitted to the bar in New York, the judge advised us to: "Be courageous. Be caring. Be consistent. Be conscientious." Her words have stuck with me and I try to apply those four "c"s to my daily life. I also stand by the corny quote I had on my wall through high school: "Luck is when preparation meets opportunity".
Share this:
More Beauty & Wellbeing / Wellbeing