SPONSORED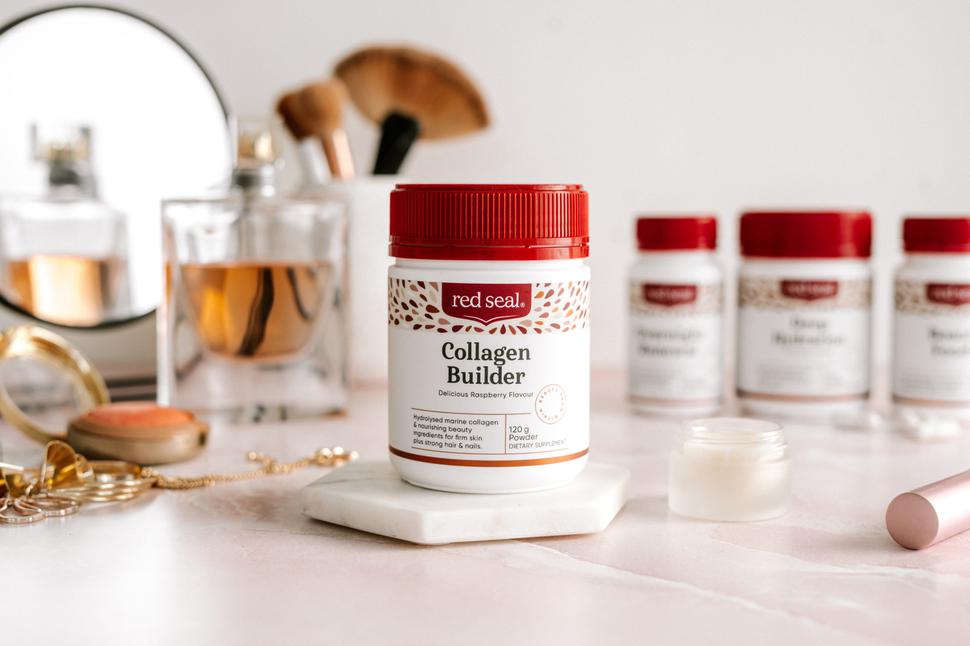 What's The Next Beauty Trend After Collagen?
We're all familiar with the skin-loving, glow-giving benefits of collagen, but this new product launch is set to be the next big thing in health and beauty
Tuesday Aug. 24, 2021
Powders and pills have long graced our pantry cupboards and pill drawers, but is collagen about to be knocked off its lofty perch?
The skin-structure boosting ingredient has remained a hot topic of conversation since it burst onto the scene a few years ago, said to help the user sip their way to a firmer, more youthful-looking complexion.
But achieving that all-important glow requires so much more than a few spoonfuls of collagen daily and some good skincare.
A growing awareness of the importance of nourishing our bodies from the inside out has borne with it a more balanced approach to beauty, meaning looking and feeling your best isn't solely dependent on skin condition, it's intrinsically linked to overall vitality.
So says Michelle Irving, a naturopath at Red Seal. Instead, think of real radiance as a culmination of factors — a 360-degree approach of sorts that goes far deeper than the dermis.
Enter Red Seal's new Beauty From Within range, a coterie of supplements targeted at different beauty needs, including supporting skin hydration and health, gut support and sleep support (the best time of day for skin renewal).
"Collagen is only one piece of the puzzle. Skin hydration, our gut health and quality of sleep all affect our skin's health and appearance. What we've done with this new range is take a holistic approach, which supports all of these areas from the inside out," Michelle says.
Read on to discover all four products in the range, each formulated with carefully selected ingredients that hit the sweet spot between scientific knowledge and naturopathic wisdom.
REV UP YOUR BEAUTY ROUTINE
"At Red Seal, we've always believed that beauty comes from within," Michelle says. "And it really does when it comes to glowing skin. From gut health, to skin elasticity, suppleness, hydration and even a good night's sleep, nourishing yourself with the right ingredients makes all the difference in helping you feel incredible in your own skin."
When it comes to supplementing, we all know consistency is key. That said, read on for Michelle's guide on where to incorporate Red Seal's Beauty From Within supplement range into your daily regimen; helping give the body the support it needs to nourish beauty from the inside out.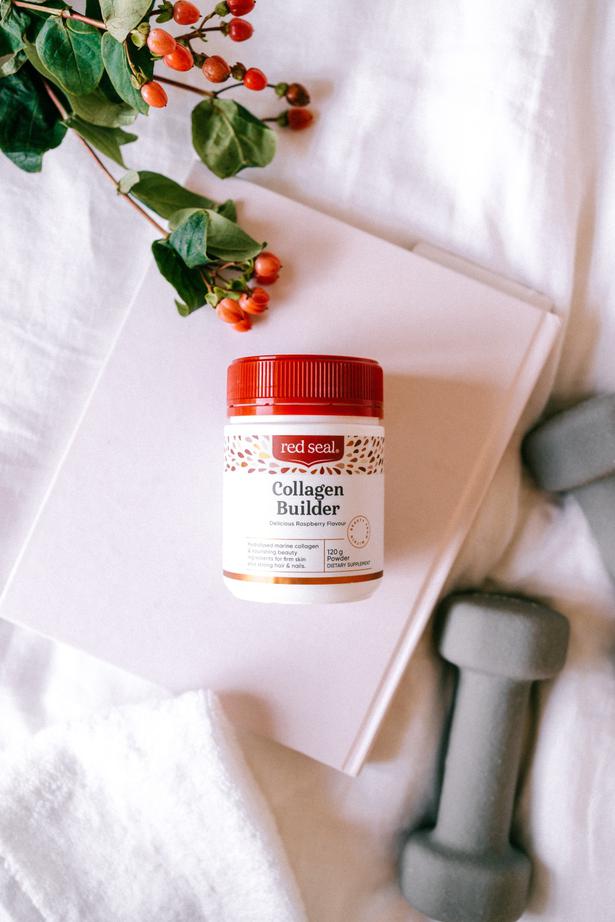 In the morning, try: Red Seal Collagen Builder to help support skin firmness and suppleness
Start your day off on a high note by coupling this raspberry flavoured drink with your breakfast or morning tea, Michelle advises.
More than just a collagen powder, Red Seal Collagen Builder pairs collagen powder with a host of nourishing beauty ingredients including vitamin C and biotin to support the body's collagen production.
It harnesses hydrolysed marine collagen peptides, which Michelle says have been shown to be more bioavailable in the body than its bovine cousin.
The result is a delicious-tasting powder that supports skin firmness, elasticity, strong nails and shiny hair. Win-win.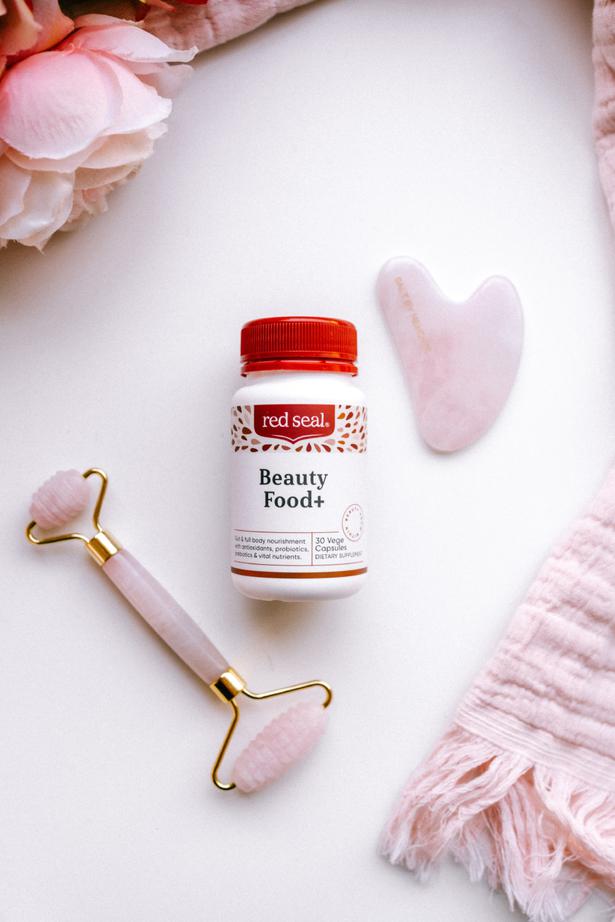 Throughout the day, try: Red Seal Beauty Food+ to help support gut health
Lacklustre skin is one of the many tell-tale signs that your gut needs a little TLC, so Michelle recommends popping one of these vege capsules to support your nutrient stores throughout the day.
The relationship between the gut and skin is lesser known, Michelle says, explaining that the gut microbiome has a strong influence on the health of skin. "They're in constant communication with each other," she says.
Consuming prebiotic-rich foods will help keep the gut microbiome happy, think garlic, onions and asparagus. "Prebiotics are a type of fibre that moves through our digestive tracts without being fully digested and they support the health of the microbiome as they pass by," Michelle explains.
Taking a probiotic supplement like Red Seal Beauty Food+ is also a good way to support gut health, Michelle explains.
It contains a powerful blend of antioxidant-rich fruit and vegetable powders, pre- and probiotics to support a healthy gut alongside vitamin C, E and rosehip extract to support healthy, radiant skin.
Michelle's tip: "Keep this in your handbag to top up your nutrients when eating on the run. It supports your gut microbiome and can act as an add-on to your 5+ A Day fruit and vegetables."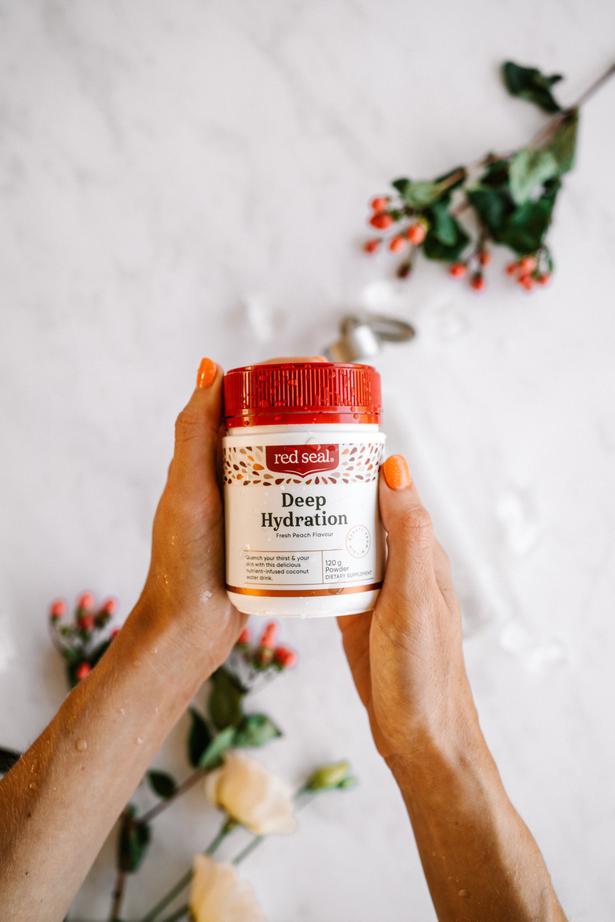 In the afternoon, try: Red Seal Deep Hydration to help support skin hydration
The benefits of drinking enough H2O daily are well-documented, but if the thought of knocking back litre after litre of plain water bores you to tears, then consider this refreshing peach-flavoured drink your new go-to.
Deep Hydration not only tastes great, but it supports the skin's hydration levels, supporting its structure, elasticity, smoothness and lubrication.
"Dehydrated skin is one of the key culprits for many skin concerns, including the appearance of all those fine lines, which is why hydration is an essential step in any skincare routine," Michelle says.
Other signs your skin may be a little dehydrated include skin that feels or looks dry, flaky, rough, dull or tired, or skin that doesn't bounce back quickly when pinched (Michelle says to give this experiment a try on the back of your hand).
"We're all a bit like pot plants really — if we don't get enough fluid, we start to wilt!" Michelle says.
By contrast, skin that is well-hydrated looks more supple, firm and radiant, with a smooth texture, plenty of elasticity and stretchiness, and a healthy glow, Michelle adds.
Her go-to for supporting dehydrated skin is hyaluronic acid, a compound naturally found in skin which keeps moisture locked in, supports smoothness and the skin's own renewal processes.
"It's pretty much a magnet for moisture. It's incredible stuff because it's able to bind up to 6000 times its volume in water, and supports the tissues' ability to retain that water, consequently supporting hydration," she explains.
It's readily available in over-the-counter topical creams, serums and gels, but it's also featured in Red Seal's Deep Hydration.
"Our body's own hyaluronic acid levels decline as we get older, and it's estimated that there's only half as much of it in a woman's skin at the age of 60 than was present in her 20s, 30s or 40s. And then it halves again by the time she reaches her 70s. Taking a hyaluronic acid supplement may support our skin's moisture content and smoothness," Michelle says.
Power up with powdered coconut water for extra hydration, plus hyaluronic acid, New Zealand blackcurrant extract and vitamins A and C.
Michelle's tip: "We love this one in the afternoon, right when your skin looks dry from environmental factors such as heating."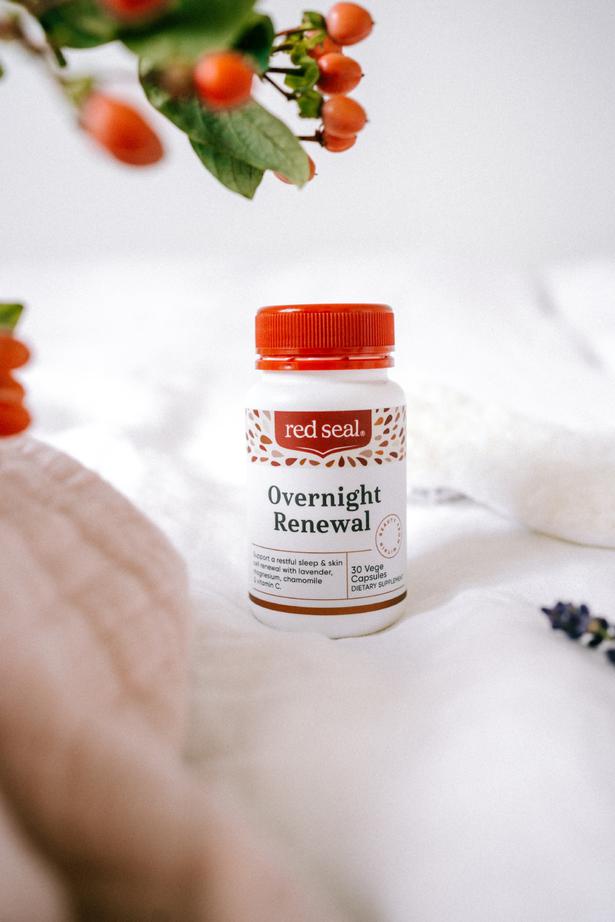 In the evenings, try: Red Seal Overnight Renewal to help support sleep and skin cell renewal
As Michelle's pick of the bunch, Red Seal Overnight Renewal is a must-have in the evenings to support a relaxing sleep.
"Sleep is an important step in any beauty routine, supporting our bodies to repair and heal," Michelle says.
According to Michelle, studies have shown that chronic poor sleep quality is associated with increased signs of ageing, and generally lower satisfaction with our appearance.
"When we sleep our skin cells have time to regenerate and our bodies can repair and heal," Michelle says. "Good sleep hygiene is having a positive bedtime ritual, screens out of the room, flight mode on your phone, a dark sanctuary for sleep, reduce caffeine in the evenings and try to get to sleep before 11pm."
Red Seal Overnight Renewal's unique formula contains a blend of chamomile flower extract, lavender oil, vitamin C and magnesium – all of which are revered for their sleep supporting qualities and ability to help support skin cell renewal.
Depending on your unique needs, all four Red Seal Beauty From Within supplements can be used in tandem, or mixed and matched as you see fit.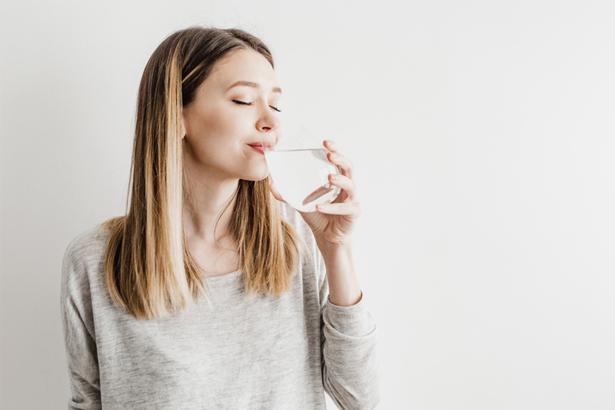 Photo / Supplied.

MICHELLE'S TOP 10 TIPS TO SUPPORT A HEALTHY COMPLEXION AND OVERALL VITALITY
Eat the rainbow. An easy way to make sure you are getting plenty of antioxidants is to eat fruits and vegetables of every colour of the rainbow. Think green leafy vegetables, carrots and sweet potatoes, tomatoes and watermelon, beetroot and blackcurrants
Avoid highly processed foods like white rice, white sugar and white flour, along with cigarettes and vapes
Reduce alcohol intake
Prioritise getting outside in the sunshine daily
Exercise regularly
Practice good sleep hygiene
De-stress with meditation, yoga or pilates to restore a sense of calm
Be mindful of your exposure to negative influences, instead focus on positive sounds, people and scenery
Try deep belly breathing to calm the nervous system
Smile! You never know who may have needed that today and it helps create that feel-good factor to achieve beauty from within
For more information, visit Red Seal - Beauty From Within
Always read the label. Use only as directed. Vitamin and mineral supplements must not replace a balanced diet. This article should not be considered professional advice.
Share this: