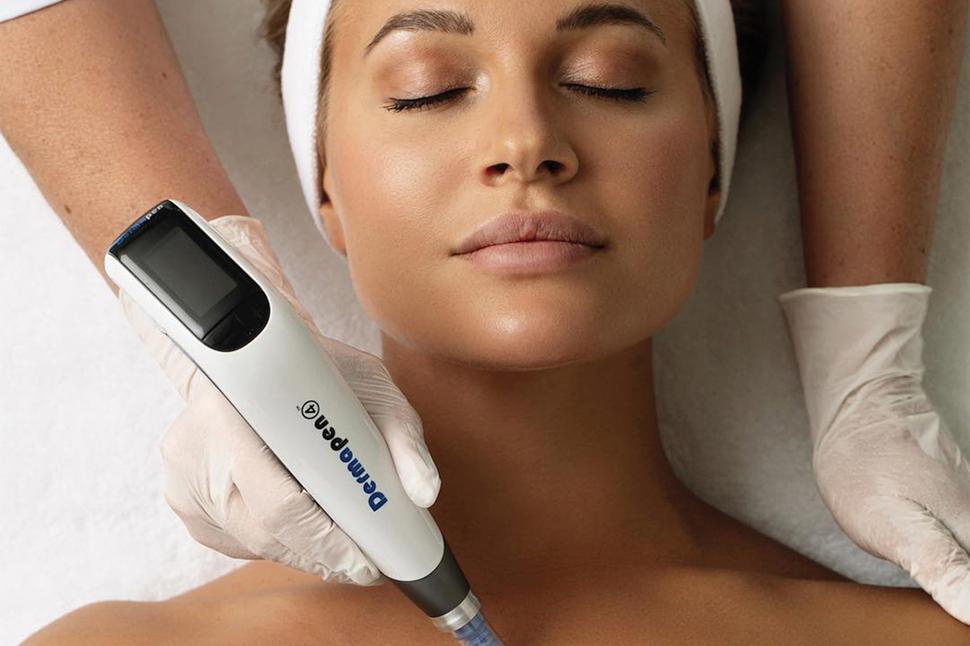 When, Where & How To Do Beauty Treatments Right
Ashleigh Cometti investigates the rise of non-invasive, non-surgical 'tweakments'
Tuesday Oct. 13, 2020
The term 'tweakment' has come to prominence over the past few years, and is one that's used to describe a variety of techniques and therapies that work to address skin concerns without the need to go under the scalpel.
More far-reaching than a facial, but short of cosmetic surgery, these procedures don't involve being cut open or going under general anaesthetic.
Administered at the right time, techniques such as injectables, skin peels, thread lifts, microneedling and lasers can be an effective way to stave off the ageing process and avoid the need to go down the facelift route later in life.
Tweakments are most effective when supported by an at-home skincare routine and, unlike other appearance medicine treatments, can create a more natural result and allow for more movement.
Whether you decide to go down this route or not, we believe the best choice is an informed one, so we spoke to four of Auckland's top appearance medicine specialists on when to start tweaking, what to book in for, and how to find the right practitioner for your needs.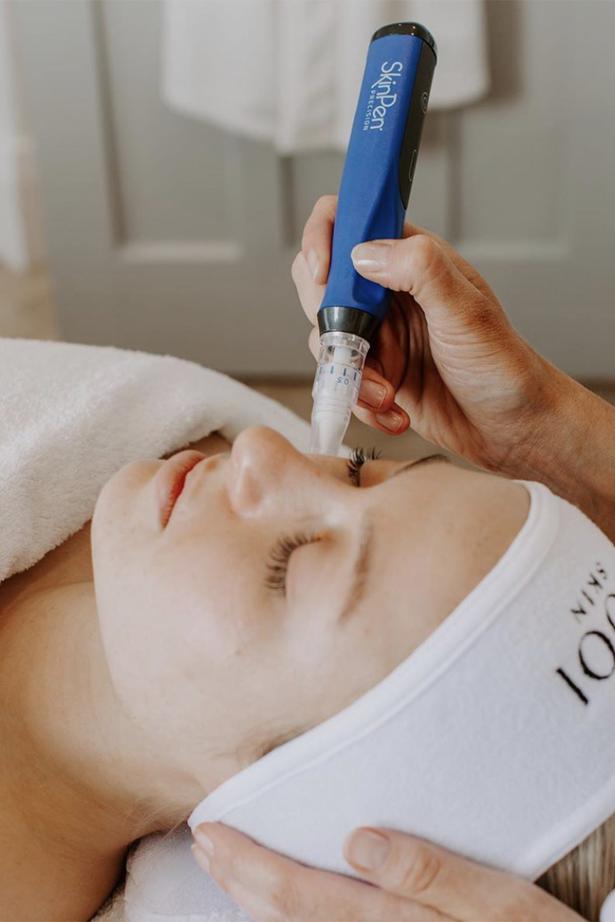 TWEAKMENT TWENDS
Sol Lim, a senior appearance medicine nurse at Skin Institute, says many of 2020's tweakment trends have been largely influenced by the Covid-19 pandemic.
She says the rise of tweakments has been hurried along by daily Zoom meetings during lockdown.
Turns out seeing your face at unflattering Zoom angles is 2020's answer to the surprise front-facing camera selfie.
Cue what Lim calls "Zoom Face". "Seeing our faces move and express was something new and for some, sometimes unwelcome," Lim explains, adding that men are the most affected.
"With these Zoom meetings, men are noticing things on their faces they would like to correct. This has contributed to an upward trend of men wanting Botox. We approach their treatment differently, to retain a more masculine look and give other slight aesthetic results," she says.
The "lipstick effect" has also driven up the desire for tweakments, Lim says.
In short, the lipstick effect is the theory that consumers will still spend money on luxury goods even when facing an economic crisis.
Although cosmetic procedures are much more expensive than a lipstick, Lim says the psychology behind it is similar.
"People are not going away and spending their disposable cash on overseas holidays, so instead they are spending it on themselves — to look and feel better," she says.
In the first four days post-lockdown, Lim says one Skin Institute clinic used the same amount of Botox they would typically use in about three or four weeks.
WHEN TO START
According to Brandy Wehinger, clinical director at Caci, there's no magic number for when someone should start having tweakments.
"These days, skin treatments aren't just for the old, the pimply, or people with concerns," she says, adding that there are a number of options available to prevent ageing, to strengthen skin and to build the resilience of the skin's barrier.
Dr Ellen Selkon from Clinic 42 says clients can be categorised into two main groups — those who wish to start with preventative tweakments in their early- to mid-20s to maintain their youthful face as they age, and those who start at a more advanced age to help delay the visible signs of ageing.
"In your 20s, you can slow down ageing from all the different layers of the face, namely, skin, muscle, fat and bone by having various treatments to the skin, dermal fillers or botulinum toxin treatments. Even if you start at a more advanced age, like in your 40s, it will still help slow down the progression of ageing," she says.
Tweakments should be treated on a case-by-case basis, and Selkon says "it's important not to overdo anybody and keep them looking fresh and natural."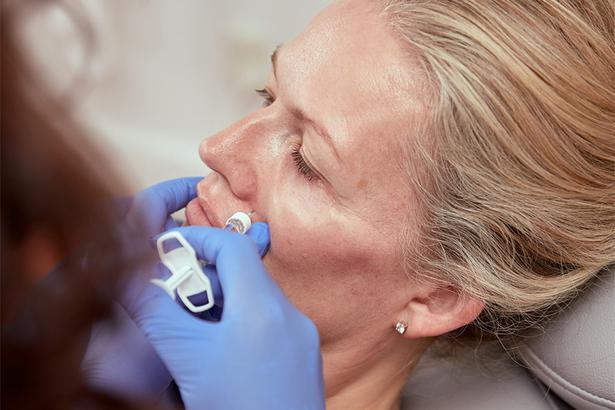 WHAT TO LOOK OUT FOR
Selkon recommends taking tweakments seriously, and doing your research when looking for a practitioner.
Think "skills" not "mls", she says.
"It is best to first have a consultation — don't be afraid to ask to see before and after photographs. Ask the healthcare practitioner what their experience is and what training they have had. Doctors who have completed the two-year NZSCM (NZ Society of Cosmetic Medicine) diploma will be accredited and trained. The [appearance medicine] nurses have a society called CANN, which also has different levels of certification," she advises.
"If a doctor or nurse is not certified they may not have had any formal training."
Troubleshooting is also important, and Selkon recommends asking what can go wrong and how the practitioner would manage this should a complication occur.
WHAT TO TRY..
For a brighter complexion: try supporting in-clinic treatments with cosmeceutical skincare. Wehinger recommends twinning Skinsmiths' Overnight Glow, $58, and Murad's AHA/BHA Exfoliating Cleanser, $69, to combat the dulling effects of dead skin build-up.
In clinic, she suggests trying hydra-dermabrasion and sonophoresis infusions to boost hydration levels and infuse targeted serums aimed at brightening the skin (like vitamin C).
For fuller-looking lips: try Botox to the lip line, or dermal filler into the lip, Selkon says. "Botulinum toxin to the lip line will give a lip eversion, which is all some people want, or dermal filler into the lip to create some extra volume; this can be subtle to improve hydration or more pronounced."
For a double chin: try Deoxycholic acid, an injectable agent that assists in dissolving the stubborn fat that sits under the chin, says Emma Lindley, senior nurse injector at Mooi Skin.
"It can often take a number of treatments but produces great results in a suitable candidate." She says a pre-tweakment consultation is paramount.
For acne scarring: try Dermapen with PRP (platelet rich plasma) from Clinic 42.
Selkon explains it best: "This is where your own blood is drawn and the platelet-rich component is either injected into the scars to produce extra elastin and collagen or where it is put on the surface topically and the Dermapen is used to needle it into the skin," she says.
Other options include dermal filler, which can be used directly on acne scars to reduce them. Fractionated laser or non-ablative laser may also help improve acne scarring.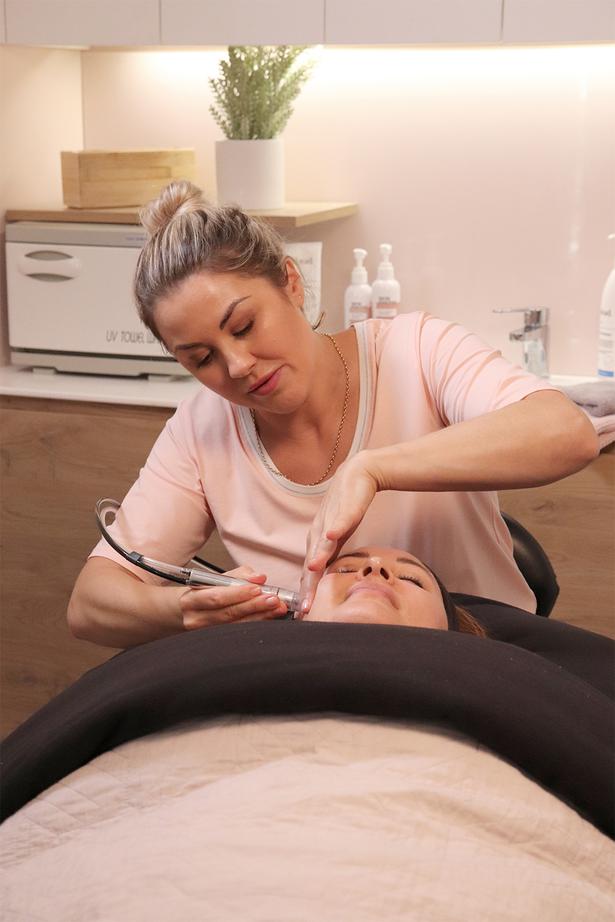 For dark under-eye circles: try skin conditioning treatments from Caci.
Wehinger says dark under-eyes can be caused by a number of factors, so there's no "one-size-fits-all" approach.
If dark circles are caused by dry or sluggish skin, her picks include skin conditioning treatments like sonophoresis, microdermabrasion and hydra-dermabrasion.
However, if dark under-eyes are down to genetics or post-inflammatory hyperpigmentation, a client may need something other than a tweakment to address them.
For crow's feet: try wrinkle relaxer from Mooi Skin.
"Having a few crow's feet is a positive attribute so I never aim to remove them," Lindley says.
"Interestingly, as women [age] often our brows begin to lower, flatten out and can create heaviness or excess skin in the upper eyelid. By treating the upper crow's feet and the frown area with a wrinkle relaxer, this can help to open the eye and lift the brow making most women appear refreshed and natural. The lower crow's feet are best treated with a sprinkle of wrinkle relaxer to retain movement and soften the lines."
Volume loss in the face or neck: Try the Hollywood Lift, using Ultraformer III technology at About Face.
This non-surgical facelift alternative uses micro-focused ultrasound energy to stimulate collagen production as well as lift, tighten and contour facial skin.
The treatment takes 30 minutes to complete, and no downtime is required.
The Hollywood Lift is priced from $850 per treatment (a course of three treatments over three months is recommended), and will be available exclusively at About Face's Mt Eden clinic from late October.
For jowls or sagging jawline: try facial threads from Skin Institute. "Threads are simple to insert, and help to lift the face and sharpen the jawline," Lim says.
"In the past, the threads were made of permanent material that wasn't well tolerated by the body. Now, the threads are dissolvable, making them more effective. As a result, threading is becoming more popular."
The real skill is deciding how many threads to put in and where, so you need to choose your practitioner wisely. The leading expert in New Zealand is Dr Piergiovanni Marzinotto at Skin Institute.
For dehydrated skin: try injectable moisturiser from Clinic 42. This involves injecting specially formulated hyaluronic acid using a needle or cannula (a thin tube) into the skin.
"It takes about two weeks to start working. There is minimal volumising effect, but a substantial effect on hydration and fine lines. This is an especially good treatment for necks, decolletage and hands," Selkon says.
She adds that necks can appear lumpy if you inject filler into them, but injectable moisturiser offers a smoother finish and doesn't require any downtime. Clinic 42 offers injectable moisturiser in the form of Profhilo or Skinboosters.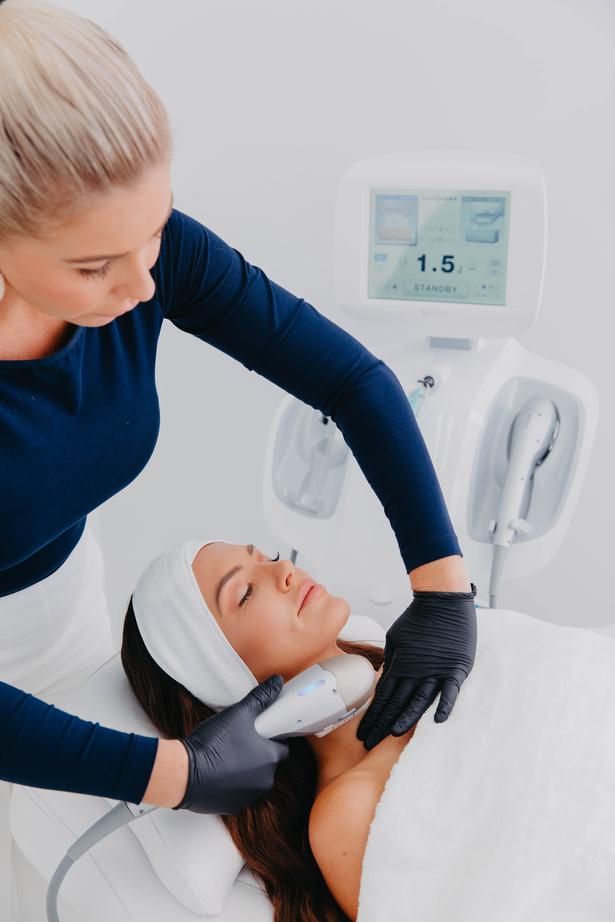 HOW OFTEN TO TWEAK
Tweakments only offer temporary results, so maintenance is a must.
Lindley says maintaining your tweakments depends on the product used and the desired outcome.
"Wrinkle relaxers usually last three to four months, but areas treated more conservatively may have reduced longevity. Dermal fillers can last anywhere from six to 24 months," she says.
Lindley stresses the importance of coupling your maintenance tweakments with a cosmeceutical homecare routine.
Selkon says tweakments require doing less more often.
"Some clients really don't want anybody to know they have had anything done, so will come in every three to four months to have a small amount of botulinum toxin and dermal filler for maintenance. In between, they will have a dermal needling treatment and use medical-grade skincare," she says.
WHEN TO STOP
When it comes to tweakments, too much can be a good thing, which is all the more reason to book your tweakments with a qualified practitioner, Selkon explains.
"Not only can they carry out the procedures to a high standard, but they can also do a facial assessment and give you advice on what to have and when not to have anything," she says.
"In my practice, saying 'no' is just as important as performing a procedure."
Lim agrees, saying she always tells her clients that it's possible to add more in, but it's far more difficult to reverse it if they do too much.
"Always keep in the back of your mind - less is more."
Share this:
More Beauty & Wellbeing / Features & Profiles