Winter Hair Care Tips from Gigi Hadid's Stylist
Super stylist Matthew Collins shares his winter hair wisdom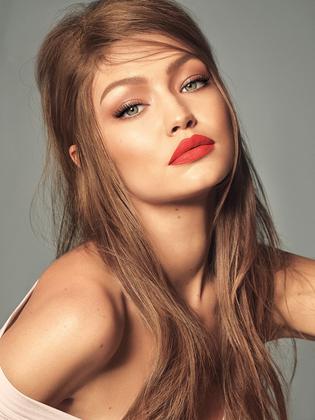 Working with hair's natural texture and achieving believable colour is the winning formula that international stylist Matthew Collins recommends — and finds that his celebrity clients most want.
The LA-based Canadian, who was a judge at the inaugural Fashion Hair Awards in Auckland over the weekend has styled Gigi Hadid, Karlie Kloss and a line-up of red carpet stars. "Not many want to be bold, but instead just beautiful," he notes.
With a second role as an educator for L'Oreal, Matthew is a firm believer in hairdressers balancing client needs with creativity. "Hairstylists have just pushed for everything to be bold but this does not relate to the everyday client or at least only to a small percentage."
READ: The Do's and Don'ts for Coloured Hair
Hair to Matthew is all about enhancing the natural beauty in someone and their personality. "Simplicity is key," he says. He likes to show stylists relatable commercial looks and how to push them a little further. "Natural colour matched with simple, but effective wearable cuts and curling techniques to mimic natural texture is the best combination."
This stylist — who began giving himself haircuts as a child and opened a barber shop at home at age 16 — loves the ever-evolving pace of the hair industry.
READ: Why We're Over Try-Hard Hair
HIS WINTER RECOMMENDATIONS ARE
• Tone down colours, but not necessarily by darkening. "I go with balayage, it has dimension."
• To safeguard hair condition, restrict hot styling tool use at home. "Just enhance the natural with a little help from a hot tool around the face."
Another look for Gigi (left) and her stylist Matthew Collins. Picture / Supplied

• Make product your friend to protect and perfect. For a silky finish that can withstand humidity, he recommends applying L'Oreal Professionnel Tecni.Art Constructor Heat Protective Spray to dry hair, before any curling or straightening.

• Learn a "go-to" braid for bad (or windy) hair days. Keep it simple by pulling natural air-dried hair back at the nape of the neck, but first add in lots of texture (try Tecni.Art Wild Stylers Crepage De Chignon, which is a handy foundation for updos as well). Elevate the look of a low three-strand plait by pulling it slightly apart and adding a cute accessory to fasten the tail.

• For volume, use a light-hold spray mousse. "I use it on wet hair at the roots, dry in, then re-apply on dry hair at the roots, dry in again, and then apply to the ends. This gives me max volume on roots and plumpness on ends." (Try Tecni.Art Volume).

READ: How The Hair Industry is Moving Towards Sustainability

For style-leading celebrity hair inspiration, Matthew advises keeping an eye on Margot Robbie and Jennifer Lawrence. If he's learned one thing from working with red carpet stars and having his looks scrutinised around the world, it is knowing how to perfect simplicity, by taking the time to finesse a style.

Hair must also work in with makeup and wardrobe, for a flawless total look. Another lesson? "When working with celebs . . . be ego-free. It's not about "us," it's about them." The same goes for clients, the job is "about making others happy." 
Share this:
More Beauty & Wellbeing / Features & Profiles