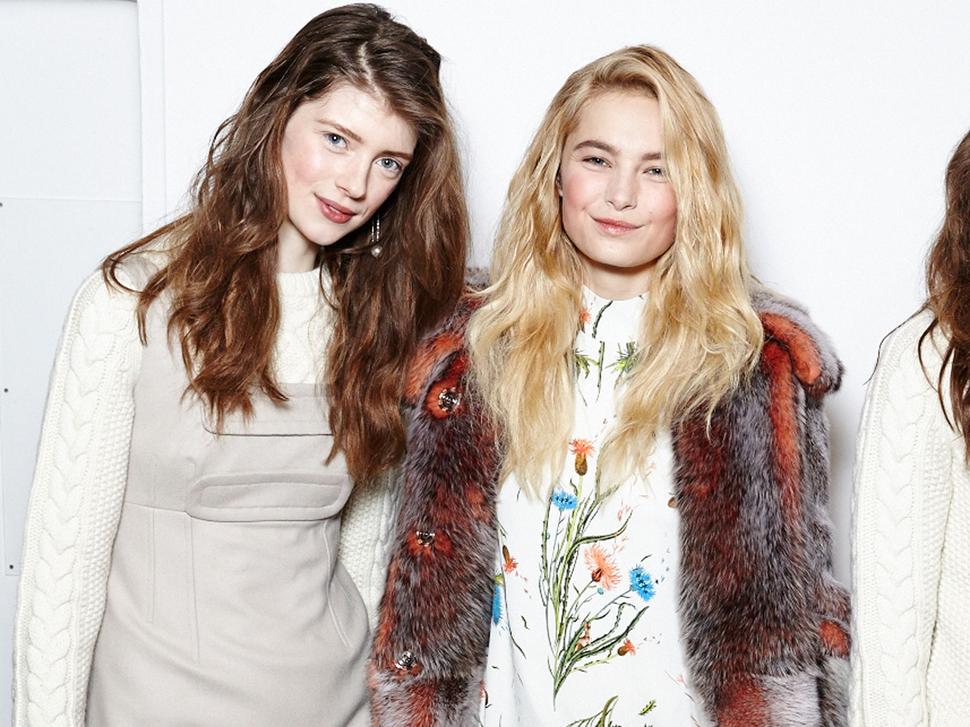 How to Beat Those Winter Hair Woes
Frizzy, dry or lifeless hair? Here's how to replenish your locks
Tuesday July 21, 2015
Winter can cause all sorts of hair hassles, says leading Auckland stylist Lauren Gunn. She lists the three top issues that crop up among her clients, their causes and the hair heroes that will deal to them.
DRY HAIR AND ITCHY SCALP
Caused by: Heated air from heat-pumps, wood-burners and air conditioners in your home and workplace sucks the moisture from your hair and scalp. If you are a commuter you can add car heaters blasting at you for 30 minutes each day to that list.
Solutions: Before you hop in the shower try massaging your scalp for a few minutes using a natural oil. Evening primrose, coconut and jojoba oils all have great moisturising properties. Once a week wash your hair with conditioner instead of using shampoo. This is called "co-washing" and will cleanse your hair while helping to retain moisture. Switch your summer products for richer, winter-friendly washes and conditioners. Shea butter is a winter hero in products as it absorbs quickly and completely to moisturise dry hair, repairing and protecting against environmental damage. PS. Drink plenty of water.
Heroes: Pure Goddess Bath, Rica Oil Treatment, Kevin Murphy Hydrate.me Rinse
FRIZZY, STATIC, FLYAWAY HAIR
Caused by: Heat styling and a combination atmosphere. When we step outside to brave the elements the weather can shift from breathtakingly dry to pouring with rain in a matter of moments. To grapple back some control we reach for our trusty hot tools. As a consequence we spend a lot more time drying and styling our hair in winter than we do in summer. Damage from heat-styling changes the electrical charge of your hair causing strands to split, frizz-up and repel each other.
Solutions: Get yourself a good anti-humectant. This will seal the surface of your hair and dry quickly, providing heat protection and preventing humidity from swelling the hair shaft and causing frizz. During summer, humectants are your hair's best friend, but in dry winter environments they will draw out the moisture from your hair. Anti-humectants come in the form of serums or sprays and vary in weight to suit your hair texture. You can apply them to damp or dry hair. Simply put a few drops into the palm of your hand, rub until your skin glistens and run your fingers through your hair.
Heroes: Aqua-net Professional Hairspray, Original Mineral Project Sukuroi smoothing balm, Davines Oi All-in-one Milk.
DULL, LIMP AND LIFELESS
Caused by: A sluggish winter metabolism slows down your scalp's natural sebum production causing breakouts and a build-up of dead cells as nutrients struggle to make it through to the hair's bulb, where all the action takes place.
Solutions: In winter, exfoliation is just as important as hydration. Using a shampoo that is high in AHAs (alpha-hydroxy acids) will gently clean away dead cells, debris or old colour molecules that are hanging around making your hair dull and clogging up your scalp. AHAs are found in fruit and milk and have the ability to brighten and revive, with the added bonus of stimulating the production of collagen and elastin in hair and skin. Using brushes with natural bristles will help to increase circulation and distribute natural oils from your scalp to the rest of your hair. You could also opt for a wash of colour in a slightly warmer shade to bring out highlights and give your hair a luminous glow.
Heroes: Kevin Murphy Staying Alive leave-in conditioner, Redken Hair Cleansing Cream Shampoo, Mason Pearson Pure Boar Bristle brush, Kevin Murphy Roll.brush.
— Viva recommends looking for the products recommended by Gunn, available at selected salons, or substituting with similar-style products from the wide-range available from various brands. Ask your stylist for the best match for your hair type).
Share this:
More Beauty & Wellbeing / Features & Profiles