Style & Substance: 5 Women Share Their Inspiring Perspectives On Beauty
Janetta Mackay talks beauty, make-up and modelling with Viva's Beauty Issue cover stars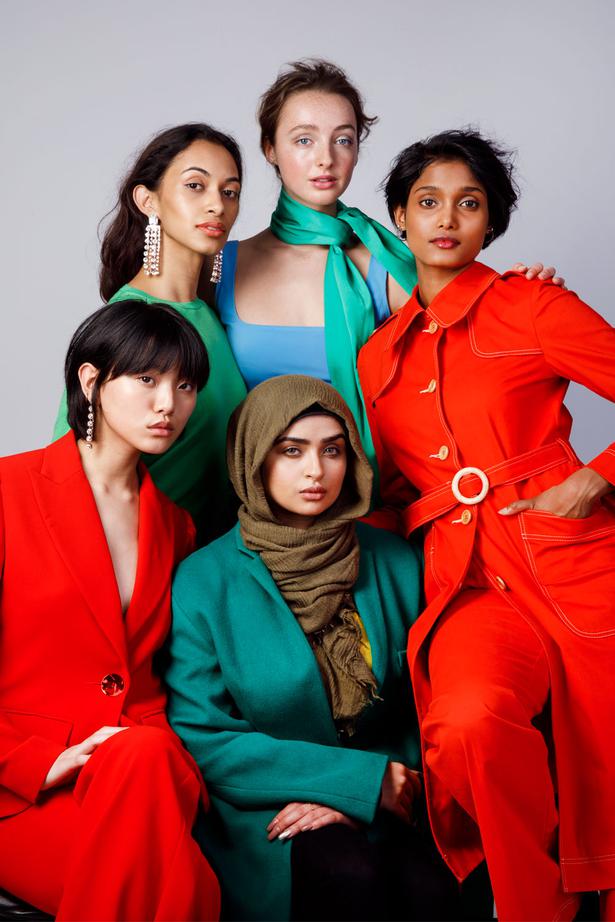 Wednesday Oct. 10, 2018
When you get five women with diverse backgrounds to talk appearance issues, the answers are as varied as they are. From beauty hacks and favourite products to tokenism and personal experiences, Viva's Beauty Issue cover models share their perspectives.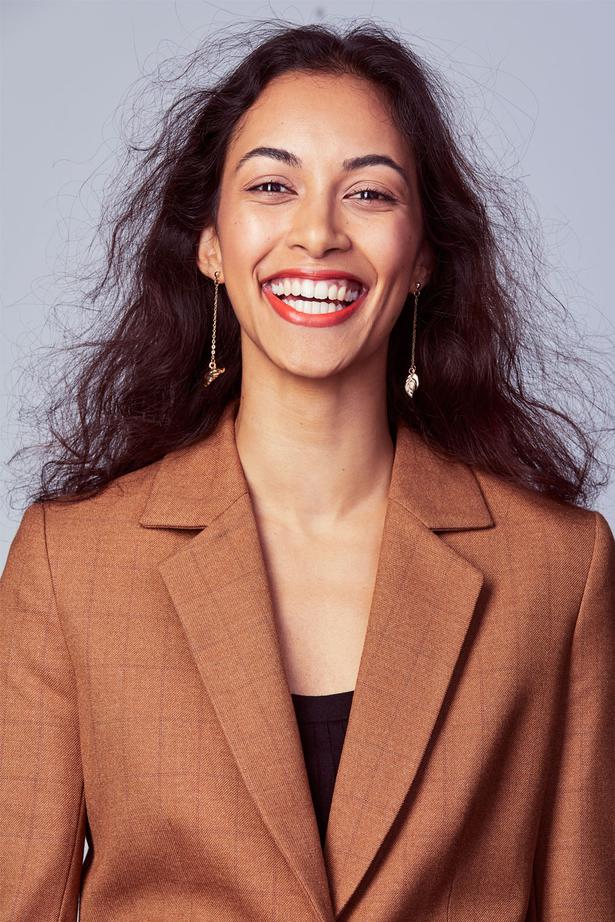 LAYLA DOLE
Layla moved to Auckland aged 6, when work brought her Sri Lankan Malay family north from Hamilton, where she was born. Her path to modelling came through working with Street Candee Dance Company whose director encouraged her to give it a go. "Typical insecurities" about weight and appearance meant she put it off, but a photographer and dancer friend, Sacha Stejko, steered the 26-year-old to an agency this year. So far she's loved the shoots she has worked on and says it would be cool to book an international job.
What sort of beauty look do you like to rock when not modelling?
I prefer not to wear makeup when I can, but I do love myself a cat eye done with liquid eyeliner, and just a minimal fresh look when I am wearing makeup.
Favourite beauty hack?
Raw sugar and a bit of oil or honey for a homemade lip scrub! This was great when I was travelling recently and my lips weren't feeling the weather.
As a beauty consumer (as much as a model) how well do you feel the cosmetics industry caters for your needs, especially in relation to skin tone?
There's definitely more range for skin tone now, but I find it difficult because I'm picky with the texture on my skin. Sometimes I'll just suck it up and wear a foundation that doesn't necessarily feel the best, but it'll match my skin perfectly, luckily my skin isn't too sensitive otherwise I'd have a lot more problems.
What would you like to see more of availability wise?
I'd love to see more natural products come out. There are a few out there now, but unfortunately there isn't much shade range variety for me, particularly with foundations. Base tones lean toward pink more than yellow. I have a mineral powder which is all natural and matches my skin perfectly. Unfortunately, like all the best products, it's been discontinued so I'll have to find something new once I'm out!
Growing up, what was your impression of the appearance of models generally and did any stand out to you?
Most of my "exposure" to models was from watching programmes like America's Next Top Model when I was younger, and Victoria's Secret Models. I knew models like Kate Moss, Naomi Campbell, Adriana Lima and a few others but I mostly followed fashion through the music I listened to. Growing up, my impression was that models were always extremely thin — that was what was being presented at the time — or "wow, her facial structure is amazing, those cheekbones!"
Do you have any beauty icons?
Yasmeen Ghauri, Jhene Aiko, Zendaya. I'm always in awe of them.
Nowadays, how do you feel about the range of looks seen in the industry?
Hmm... I'm torn, I think there is a range in some areas of the industry, and others not so much. But I think with the influence of social media, you are exposed to so much more diverse looks (be it from a different country or time) than you would have been maybe 10 years ago. Everything is more accessible. I think that's also reflective of how people have grown politically and become more aware of certain "beauty standards".
I mean trends and "ideals" are forever evolving and borrowing from the past, like thin/thick brows, small/big butts, gaps in teeth, red/nude lips. It's cool when you see designers or fashion lines that are really inclusive, like the Fashion Week show for Rihanna's Savage X Fenty. That was awesome.

As a model how do you feel your appearance has influenced your work opportunities?
I can't be too sure, but it's possible. I've been told I look pretty ethnically ambiguous, which I guess allows a variety of people to relate to an ad/campaign based on how I look (as well as a result of styling, makeup, and context).
Do you consider the diversity now being shown more often in advertising campaigns is more than skin deep?
That's a difficult question. Because they're advertising campaigns, they're still trying to sell you something. Like sometimes it has me thinking… "oh cool that's so awesome, representation woohoo!" Then other times I'm thinking "is this just a marketing ploy? Are they exploiting representation just to make people buy their stuff?"
Regardless, it's great seeing more diverse models and less intense editing/airbrushing, particularly for girls growing up these days. No one should have to stress over cellulite and stretch marks (like I used to haha), or think they're any less for being a certain skin-tone, or from a certain background.
Final thoughts…
It's cliché but I think it's true, when you feel good on the inside you radiate on the outside. Do things you love, eat good food, and laugh as much as you can. Your skin will look better and you'll get better sleep. When my skin is freaking out or I'm not sleeping well, I know things are off.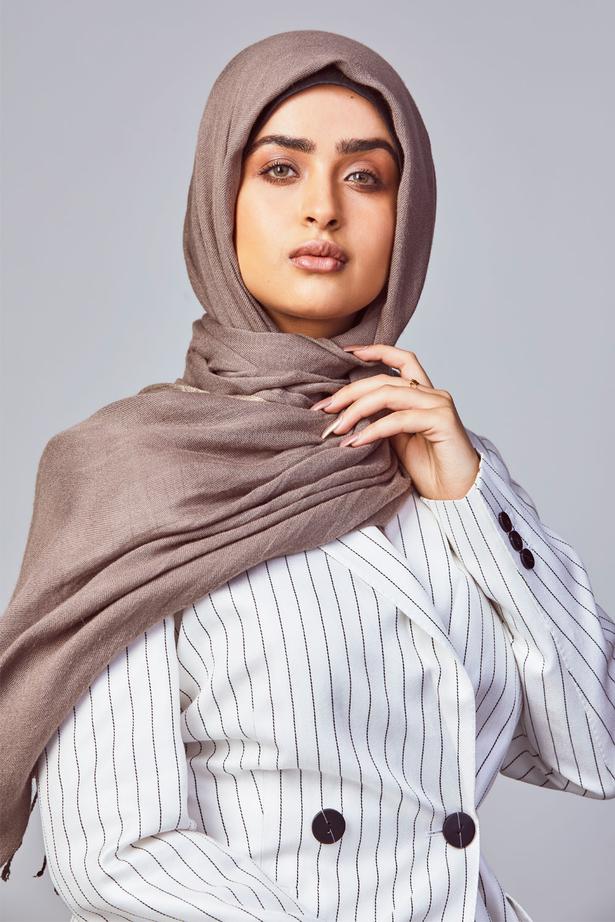 HAWRAA MERAA
Hawraa was born in Iran, then raised in Napier until her Iraqi family moved to Auckland six years ago when she went to university. This shoot for Viva is a first for the 25-year-old, who has a passion for makeup. She considers Huda Kattan of Huda Beauty an icon, and welcomes the equality and different races and sexes now seen within the wider beauty industry. She wants to have her own makeup line, be the model for it and be a role model for girls with dreams they want to pursue.

Favourite beauty tip?
Winged eyeliner is a struggle for most girls. The best way to correct a wonky liner is by letting it dry then cleaning up the edges with concealer.
Do you feel other people know how to bring out the best in your appearance?
No! Being a makeup artist myself it's hard trusting others to work on my face as I believe generally people know what works best for themselves. In some cases I've had clients that request a certain look, but I tell them to trust me and I do something totally different. At the end they end up loving it as I'm more experienced in a Middle Eastern style of makeup. I know how to work with a client's face and make them trust in me.
How well does the cosmetics industry cater to your needs?
I have olive toned skin, it's easy matching my skin colour. Makeup brands now are catering for all skin colours which is great, there's more choices.
What is your preferred foundation?
Nars — Natural Radiant Longwear Foundation.
What would you like to see more of in cosmetics?
A Sephora store would be amazing. I love the Huda Beauty foundations, but I always end up purchasing the wrong shade [online] for myself. It's great to be able to walk into the store and colour match yourself. But generally makeup brands have provided everything.
What sort of beauty look do you like on yourself?
Simple neutral eyeshadow colours with a pinkish undertone lipstick.
Growing up, what was your impression of models?
Victoria's Secrets had the appearance of the perfect model. As a teenager my way of thinking was different, I believe now I have changed dramatically, I don't believe looks are everything in this society, but it's how you reflect on others.
What led you to do this shoot with Viva?
I have not done any modelling before, I refused the idea of being a model as it wasn't something for me, but I wanted to try something new. I would definitely consider modelling in the future.
Do you think your look has helped or hindered you or made no difference and why?
Mostly its personality. People nowadays do not look just for a pretty face but also the way you talk, dress, and mostly how I make them feel, I give them courage to do what they want, to believe, love and respect themselves. I do not consider myself as a model, but as a makeup artist that uses her face as a canvas.
Are people accepting of the hijab, or is wearing this something you have to explain/negotiate around? How does this make you feel?
I don't believe the Hijab is an issue, society has changed its views towards many things and the Hijab is one of them. In fact I believe I stand out in a positive way which does make me feel special in a certain ways.
Do you feel pressure as a representative of a certain look?
There's no pressure whatsoever, I choose to look the way I am and I'm very proud.
Final thoughts… 
Be you, because you are unique and beautiful.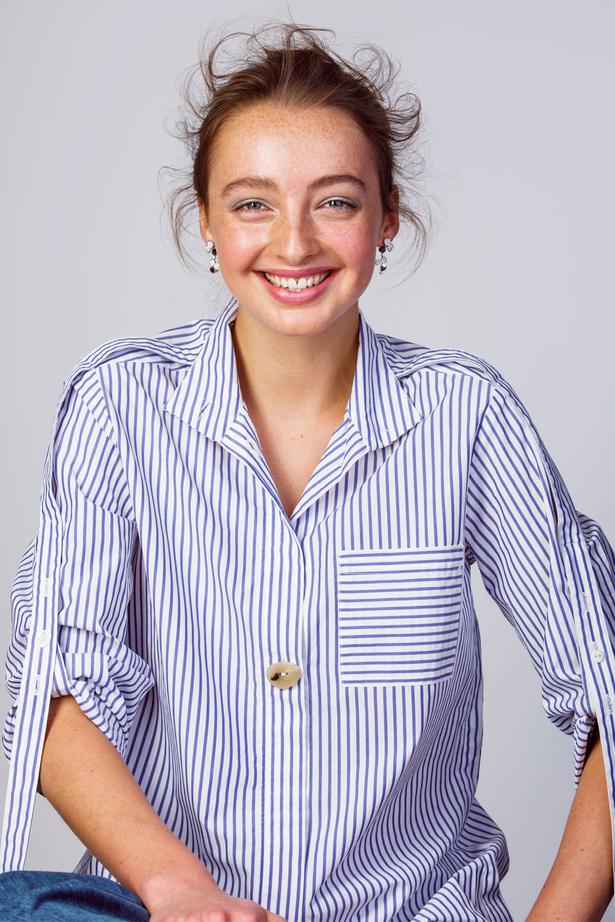 SABRINA BRUNTON
Sabrina was born in Nashville, Tennessee, but has lived in New Zealand since she was 3, so considers herself American/Kiwi. She deciding to stay here to finish high school when her family returned to the United States. Now 19, she began modelling two years ago, interested in the photography aspect of the job and having grown up aspiring to be like her mother, who was a model and singer. She has always liked individual-looking models, with Linda Evangelista her all-time favourite.
What's your off-duty look?
Probably no makeup, some Vaseline for my lips because they're always chapped. And I'm trying to get better with keeping my skin moisturised at all times so maybe some light moisturiser! When I do wear makeup I usually go for a really light coverage B.B. cream of some sort and you can find things like that everywhere! It would be cool to see a larger range of colours for different skin tones in pharmacies and other general shops.
Your favourite beauty hack? 
I've learned with having quite dry skin that if I wash my face at night then leave it unwashed in the morning, the oils from my skin throughout the night protect my face from the cold in winter! So yeah wash it only at night and just give your skin 10-12 hours to breathe! Oh and drink water! (Which I am working to get better at haha). 
Growing up, what was your impression of models generally and did any stand out to you?
I always looked up to models... such as Linda Evangelista, Miranda Kerr, Naomi Campbell and multiple others... they all stood out to me because they each had something that they were very passionate about. They are all such strong beautiful women who have shown that their lives are beyond modelling and are willing to make a difference in the world. That's definitely something I've always aspired to!
In today's Industry we have definitely embraced diversity a lot more! It's cool to see all cultures, genders and shapes being appreciated and praised in the fashion world today. I definitely think my beauty icon will always be Linda Evangelista though... ALWAYS!
How do you feel your own look has influenced your work opportunities? 
In general being a model you get booked for a job based on your appearance… but if I was to narrow it down to one thing, that makes me different and often am booked for is apparently my freckles! I used to hate them because I thought my face was constantly dirty, but eventually I realised how special they were and how much they impact my look!
I know that if I want to succeed in this industry I have to be the best version of myself! I've learned that being 'you' is more important than anything! Everyone is trying to reach the same place in their careers but nobody is exactly like you. If you believe in yourself enough you can absolutely do anything!
How do you feel about the degree of diversity being shown now?
I think the New Zealand fashion industry has definitely become a lot more accepting of all shapes, colours and ages and I've found that there has been a lot more powerful men and women gracing covers of our magazines and it's really refreshing and super inspiring to a young model like me!
What do you wish for the future with you and modelling?
I've always said to myself that If I ever walk in Paris fashion week I'll call myself a model… so for now I'll just keep working towards reaching my goals and keeping a happy and healthy mindset. I honestly have no idea what the future holds so I'm just going to take it one day at a time and see what happens.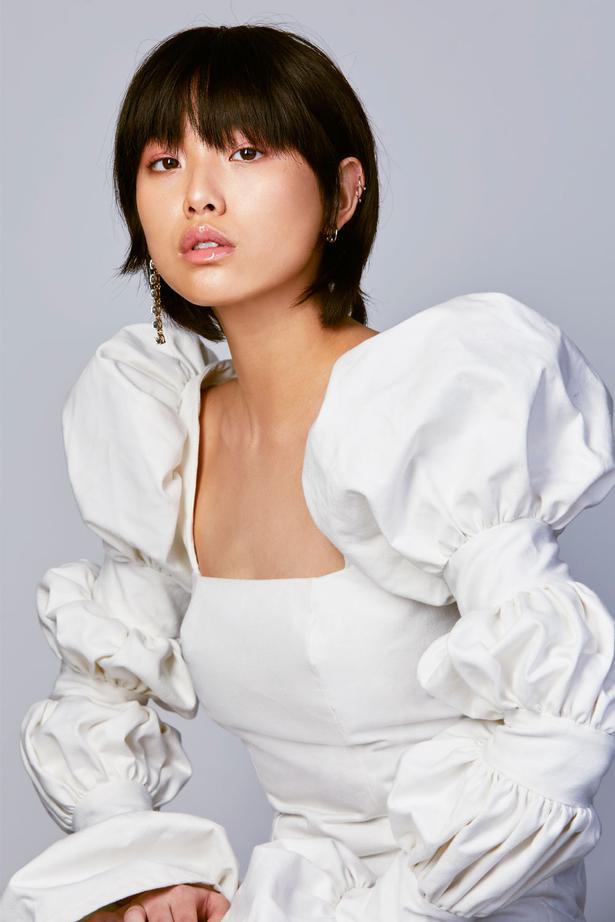 CRYSTAL LIM 
Crystal was born in Auckland after her parents migrated from Malaysia 30 years ago. Her start in modelling, which she had "zero intentions about", came after being asked to walk in a show while interning at Eugenie. At the time the 166cm tall fashion student was too insecure to do so, having battled body image issues growing up, but two years on, she's starting to enjoy modelling as she explores and accepts her own personal beauty and being. Makeup is one creative expression for that, with applying theatrical looks a personal favourite.

Best beauty hack?
Baby oil as makeup remover.
How do you feel the cosmetics industry caters for your needs?
I do very theatrical makeup looks (or plain ol' sunscreen)! I like to pay homage to each and every one of my personality traits. Sad drawn in eyebrows, highly exaggerated full lips, nosebleeds drawn in with lipstick, gems stones glued all over my face. I love it. I suppose because of this I have very different needs in terms of product availability. I don't think any makeup artist could ever do myself better than I do myself.
So what would you like to see more of availability wise?
Anything and everything extreme and creative please. What I truly want is green foundation!
Growing up, what did you think of models?
I grew up with severe body image issues. There was little to no representation of any colour really, nor was there any celebration of body types that weren't tall and thin. As a young person I hated how I looked and I have only started to show myself some love and kindness in my adult years.
Have you encountered any barriers in the industry based on either your background or appearance?
I get super fun jobs from people who generally have done some research about me, have a sense of my character and cast me based on that. Those jobs tend to be fun and produce content with a sense of authenticity. If my mind is comfortable my body can move comfortably too. The jobs where I have clearly been cast to be the Asian girl, they are truly uncomfortable. I tend to have to interact with people that I can't connect with and I almost always go home feeling uneasy and slightly betrayed.
What effect has your look had on your work opportunities? 
I have been cast as the token Asian girl many times in the past. Yes it is wonderful that the industry is trying to represent more colour. However I have come across many people who clearly don't care about the importance of representation, but desire to seem 'woke' and 'relevant'. Representation of diversity is not a 'trend' and should not be treated as such.
Do you feel pressure as a representative of a certain look? Please elaborate…
Not anymore. Yes I am Asian, but more importantly, I am a goth alien!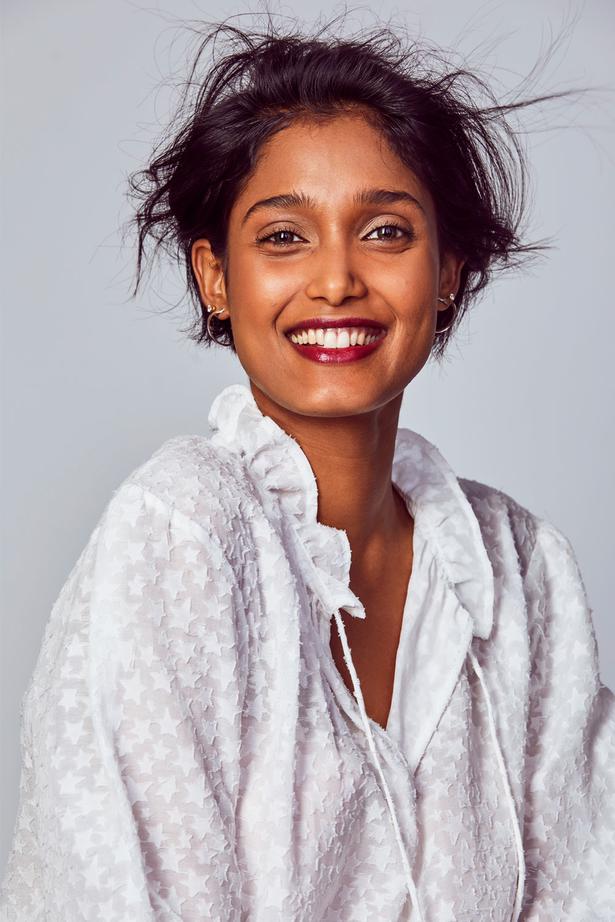 OVANTHI LEANAGE
Ovanthi is a 24-year-old who moved to Auckland from Australia three years ago, for a change of routine and to see the blue oceans and green hills of New Zealand. She was born in Dubai, raised in Melbourne and describes her background as Sri Lankan/Australian. Growing up, Naomi Campbell and Yasmeen Ghauri were her favourites models. Her beauty icons are Rihanna and Gal Gadot. Scouted by an agency, she has been modelling for just four months.
What's a good beauty hack?
A short workout sesh gives a natural glow to the skin.
What do you wish for the future with your modelling?
I wish I keep representing beautiful designs with designers while broadening my horizon in terms of style and fashion
How did you get into modelling and how have you found it?
I was approached by an agency and got scouted to do modelling. I have been doing it for four months. I think there is an opportunity for everyone as designers look for diverse range of models.
As a beauty consumer does the cosmetics industry cater to your need?
I have never found it difficult to buy a suitable product for my skin tone. As years are passing by it is only getting better and lot more variety in all shades are releasing.
What is your preferred foundation?
Estee Lauder Double Wear.
What would you like to see more of availability wise?
More shades of blusher that are richly pigmented.
What sort of beauty look do you like to rock when not working?
A red lippy and definitely some blusher.
Growing up what and who stood out to you regarding models?
As far as I could remember, I always looked at models as visually highly appealing individuals. Naomi Campbell and Yasmeen Ghauri are my favourite models.
How do you feel about the range of fashion looks seen in the industry and do you have any beauty icons?
I really think we need to bring retro back. I love a wide range of soft block colours which, I personally believe, is replaced by black, white and grey. Rihanna and Gal Gadot are my beauty icons.
Do you feel pressure as a representative of a certain look? 
No, I feel beauty is in your soul [and] that complements every look.
Final thoughts… 
It is very important to find internal peace with one self. I think that way we can see a lot of beauty in this universe and it reciprocates. I believe that beauty is within.
Fashion editor / Dan Ahwa. Fashion and Beauty assistant / Rosie Herdman. Photographer / Carolyn Haslett. Hair and makeup / Natalie Dent using M.A.C Cosmetics. Talent / Crystal Lim from The Others, Hawraa Meraa, Layla Dole from Unique Models, Ovanthi Leanage from Wonderland, Sabrina Brunton from Red 11
Share this:
More Beauty & Wellbeing / Features & Profiles