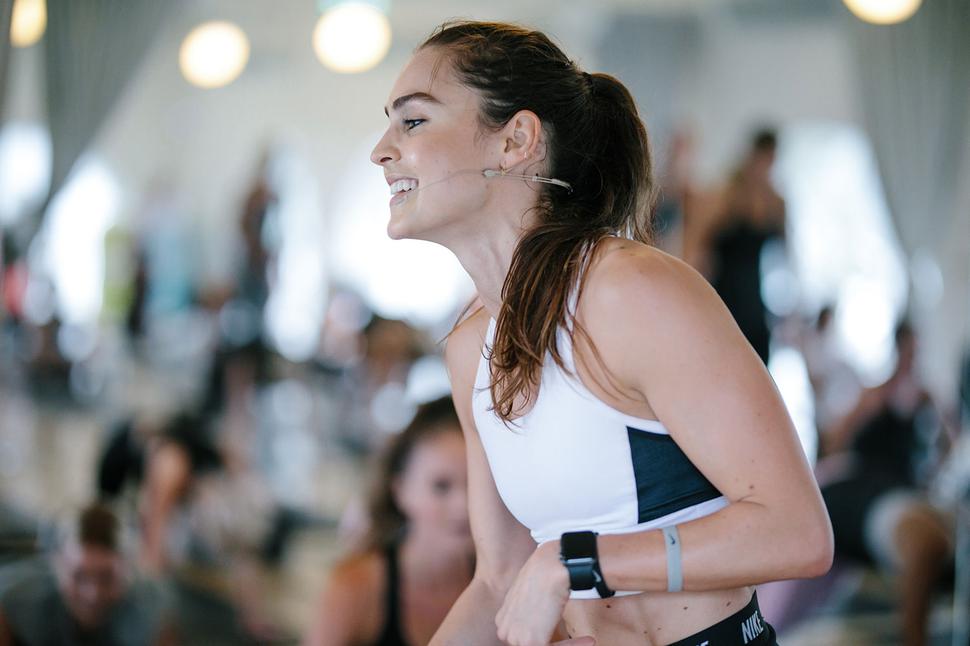 Workout Tips From Top Fitness Trainer Kirsty Godso
Viva designer Lucy Casley shares what she learned from a session with the New Zealander who is a Nike global master trainer and the face of the new CliniqueFit workout range
Tuesday March 20, 2018
A morning spent with Nike Master Trainer Kirsty Godso was enough to whip my A into G.
Ahead of the local launch of CliniqueFit and back home in Auckland from her base in New York, Kirsty gave a group class a taste of her Pyro Tings barefoot workout.
This combines HIIT (high-intensity interval training) with yoga. The former Les Mills instructor known for her energetic classes, said she hadn't always been big on yoga.
Now, she stressed how vital it was to relax your muscles and concentrate on your breathing. A post-class chat yielded some other advice, with an underlying message that can be summed up as 'Just do it'.
1. You do have the time
"You don't have time to exercise? That's bulls***! You can have only half an hour at the gym, have a decent workout and still have time to spare."
Tip: The Nike App provides you with short and sharp workouts
2. Go back to basics and stay hydrated
"Everyone's talking about their green smoothies, coffees and kombucha, and I'm like 'but what about your water?!'"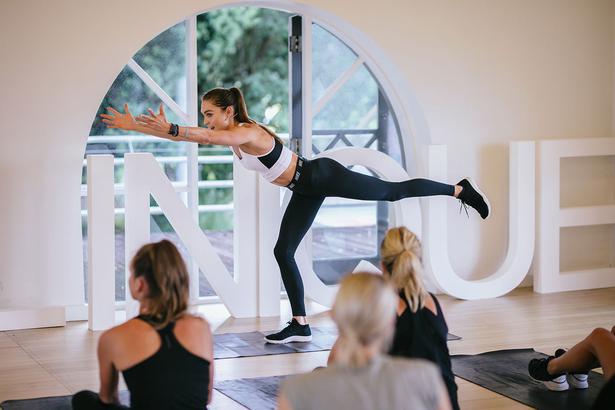 READ: 7 Ways to Stay Fit in Winter
3. Energy = energy
"Jetlag is optional. Get straight back to high voltage."
4. Breakfast sets you up mentally and nutritionally for the rest of the day
"I say to my friends in New York, 'we're very chill in New Zealand, just very serious about breakfast'. Use it to set you up mentally and nutritionally for the rest of the day.
5. Know what you're consuming
"Don't just buy any protein powder. Make sure you know what's in it." Kirsty reckons the ones available here can be bettered. She is working on her own whey protein powder with a friend in New York.
READ: Comfortable Gym Gear to Motivate You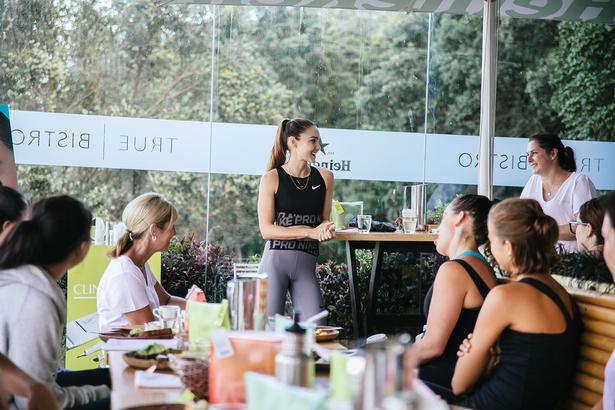 6. Be productive
"Are you busy or are you productive?"
Make what you do count, workout hard to benefit from the time. If you're not really trying and Kirsty is your trainer, expect to be called out. If timeout is needed, do that, clear your mind and get back into action. What did you get up this morning to workout for?
7. Discover what fuels your body
"It took me over five years to perfect what I eat. Keep trying new ways of eating until you find what works for your body"
Share this: