Actor & Disney Star Xana Tang's Beauty Routine
The homegrown talent opens up about why she's not shy about complimenting a stranger's makeup in the streets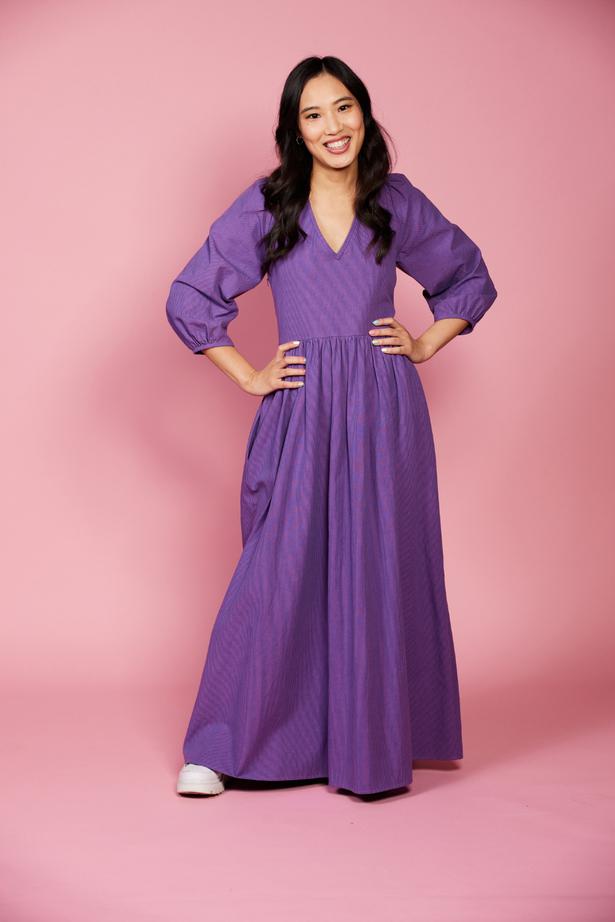 Tuesday May 11, 2021
We've all been there — walked past a stranger only to fall in love with the scent of their lingering perfume or wished we'd asked the waitress who made the matte red lipstick she's wearing.  
But not Xana Tang. She'll waltz right up to someone she's never met to dish out a compliment.  
"I approach strangers and tell them I love the way they applied their eyeshadow or matched their lip colour with their outfit," she says. "I am fascinated by different looks, features and the way people present their best selves to the world. It's loaded with culture, perspective and experience."  
Of course, it's not in Xana's nature to be shy. She's been lighting up the screens and the stage since she was 16 years old — when she first appeared in New Zealand feature film Matariki.  
In the time since, the Chinese-Vietnamese actor has picked up a number of notable roles in TV series both here and across the ditch, but made her blockbuster film debut in Disney's 2020 live action remake of Mulan, in which she played Mulan's sister, Xiu.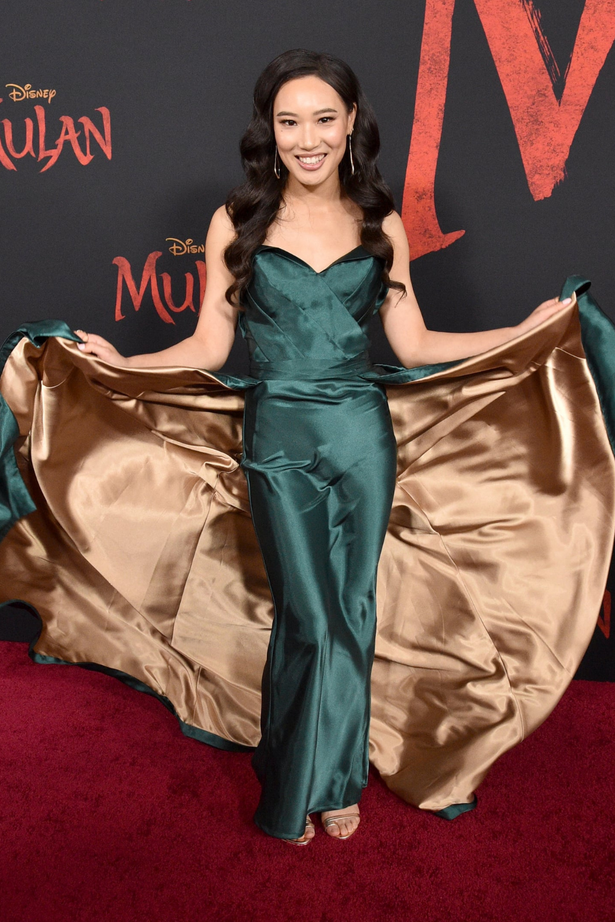 Xana walks the red carpet at the world premiere of Mulan in Los Angeles. Photo / Supplied

Now, she's returned to the stage alongside Bridget Wong and Kat Tsz Hung in Auckland Theatre Company's season of Single Asian Female, on now until May 15 at ASB Waterfront Theatre. Visit Asbwaterfronttheatre.co.nz for tickets.  

READ: Actor Anna Jullienne's No-Fuss Beauty Routine

Penned by Chinese-Australian writer and actor Michelle Law, Single Asian Female follows the bracing and bawdy story of Pearl Wong (Kat Tsz Hung), a first-generation Chinese immigrant, single mother and struggling restaurant owner and her daughters Zoe (Xana Tang) and Mei (Bridget Wong).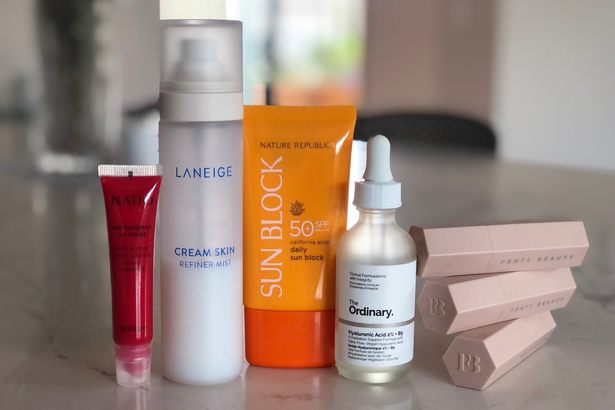 Xana credits these five products in helping her create her signature beauty look: "I like to look like I've gone for a run (without actually running)." Photo / Supplied

Signature beauty look  
I'm a minimalist when it comes to make up. A flawless base with a dewy finish, I like to look like I've gone for a run (without actually running) and the dewiness looks like a glow rather than sweat. Soft natural brows, a touch of mascara, a simple lick of winged liner and a my-lips-but-better colour lip product on the lips and cheeks. 

Daily routine   
I don't wear makeup unless I'm going to an audition or event, because putting on makeup takes more than 10 minutes for me and that's just 10 minutes too long in the morning! I wash my face with cold water, mix vitamin C powder with some hyaluronic acid, moisturise then pop on some sunscreen. Curl my lashes, then use a lip tint on my lips and cheeks. 

Hair and its care  
I shampoo my hair, then I'll use a microfibre towel to pat it dry. When it's about 90 per cent dry, I'll use a hair oil. I'm currently in love with using Kérastase Elixir Ultime L'Huile Oil.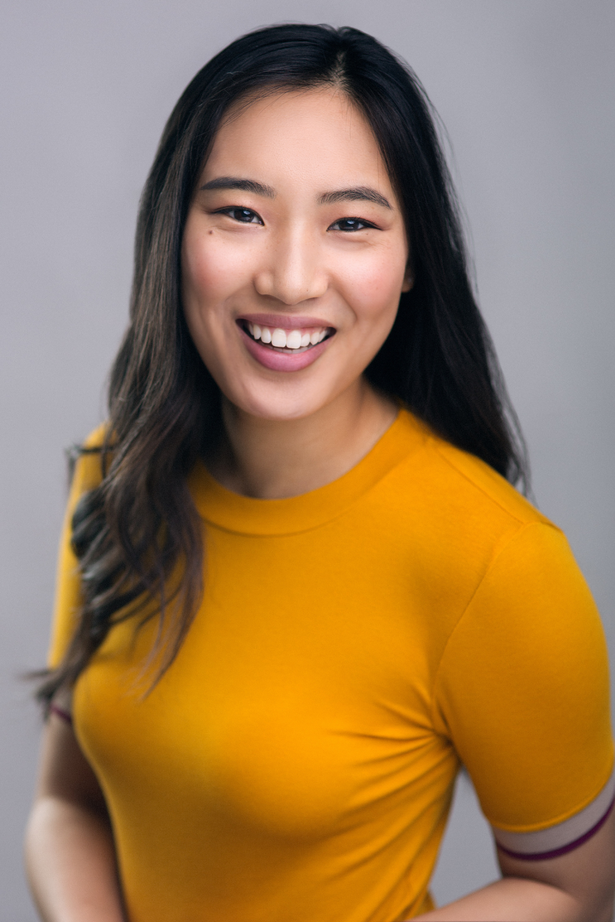 Xana says she admires: "Women who love themselves and express that through their fashion and makeup." Photo / Supplied

Five favourite products 
Laneige

 

Cream Skin Refiner Mist, $38

: The science behind the mist doubles as a toner and moisturiser so it's perfect for my busy on-the-go mornings, or my I'm-so-tired-I-don't-even-have-time-for-my-

two

-step-night-routine nights. I love the moisture it provides and dewy finish.

 

Nature Republic California Aloe Daily Sun Block, $11: I'm a huge fan of physical sunscreens because you're protected as soon as you apply it. This one has a pink base so you don't end up with a white cast, smells good and makes my skin look great.

 

Natio

 

Antioxidant Lip Shine, $18: This lip gloss has a wet, shimmery finish. Not only is it packed with goodness but I also love dotting this on my cheeks to give a youthful glow. It doubles as a highlighter, blush, lip and cheek tint –

 

gotta

 

love multifunctioning products!
Fenty Beauty Match Stix Trio, $95: The

 

H

oly

 

T

rinity that makes me look like I put effort into my beauty routine. They're travel size and are magnetic so will always find each other in a bag full of things.

 

The Ordinary: I love this brand and I have so many products from their line. The hyaluronic acid is incredibly versatile. You can mix it with most serums, active ingredients or use on its own. I like putting this on after I shower for an added boost of hydration.

 
On set beauty hacks 
Curl your own eyelashes to prevent any tears. Take care of your skin and the makeup will be there to enhance your beauty instead of covering it up.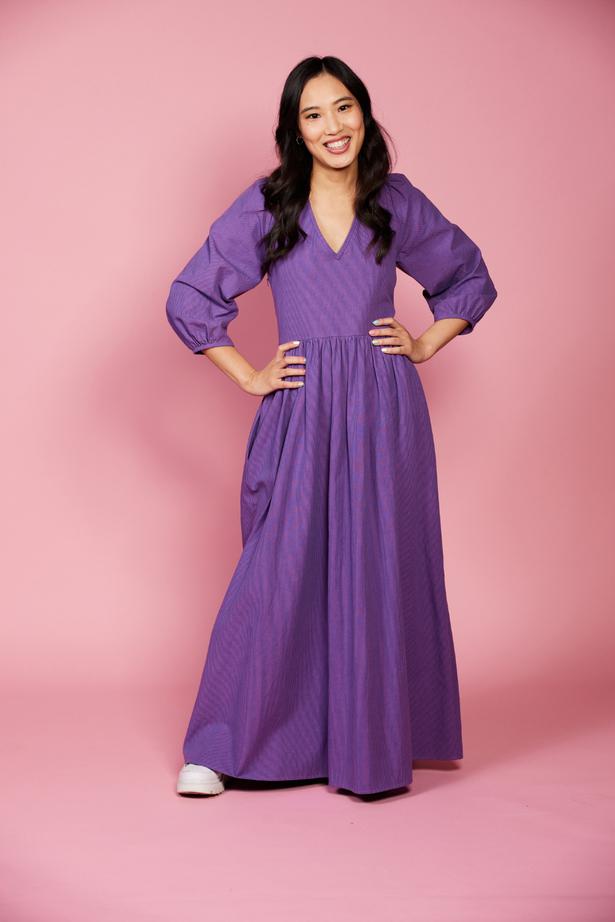 The bright and bubbly actor has flexed her chops in a number of roles for stage and screen, most recently as Zoe in Single Asian Female. Photo / Sacha Stejko

People may be surprised to learn... skincare doesn't have to be expensive, it's best when it's tailored to your needs. 

The most unexpected item in my beauty kit is... Velcro hair grips. 

A trend I'm happy to wave goodbye to is... shaved eyebrows! 

My last beauty buy was... Essence Lash Princess Mascara, after watching a YouTube review of course. 

Beauty is... defined by you.  
Share this: