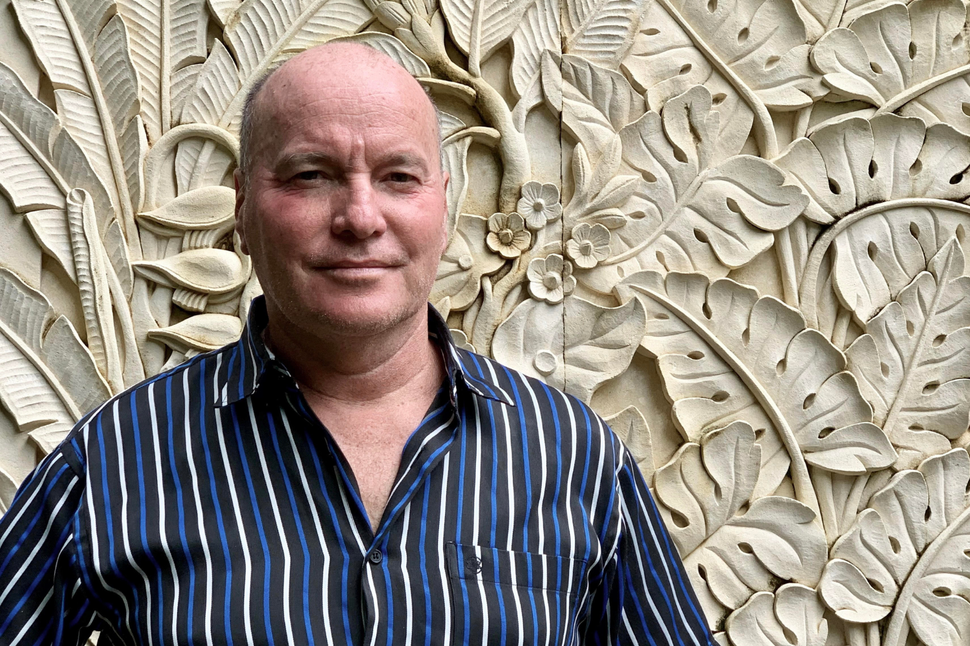 Discover The Brand Making Skincare A Truly Sensorial Experience
From fresh citrus notes to heady florals, a master perfumer helped formulate this local skincare line
Wednesday May 19, 2021
The name Yves Dombrowsky may not ring any bells, but there's a high chance you've smelled his work.  
As one of the few master perfumers in Aotearoa, Yves is the nose behind some of the country's most familiar scents. He's created fragrances for Dame Trelise Cooper, Sir Michael Hill and Ingrid Starnes, and custom-blended scents for use in household and personal care products from Trilogy, Ecomist, Smith & Burton, Collecting Memories and Arture, to name but a few.  
Part of his craft includes memorising the scent profile of more than 4000 ingredients, before working with clients to create custom fragrances from scratch. 
His olfactory abilities can be chalked up to his background in environmental microbiology, where Yves said his dexterity at sniffing out the presence of essential oils helped him to finely tune his skills. 
READ: These Sumptuous Scents Are A Feast For The Senses
A chance meeting with a former Chanel perfume designer while Yves was working in France saw him pivot into the world of fragrance. He stayed on to study under his new mentor, managing to perfect his basic knowledge of fragrance before returning to New Zealand as an agent for their company.  
"After a few years, I set out on my own and invented my own way to design and market perfume — it is now my passion," he says.  
He's referring to Innovaction, the specialist perfume design company he founded that helped cement his reputation in the industry.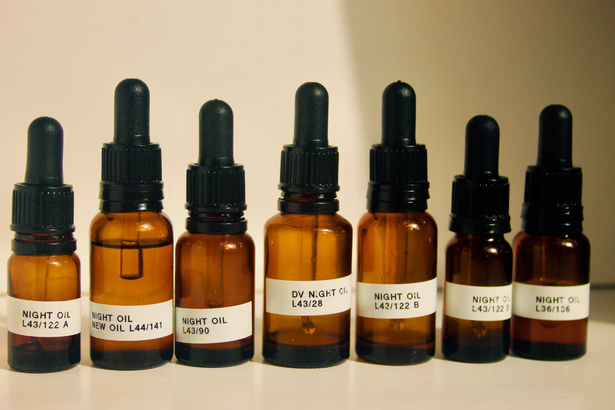 A selection of fragrance profile samples for The Edit Cosmetics Midnight Magic Luxury Night Oil. Photo / Supplied 

Yves most recent collaboration saw him team up with Michelle Devereux, founder of New Zealand skincare line The Edit Cosmetics.  

Where many skincare brands have been sidestepping synthetic scent in favour of fragrance-free, allergy-friendly options, Michelle says she always wanted to incorporate a 100 per cent natural fragrance in each of her formulas to enhance the sensorial experience.  

"I love plants and flowers, and wanted pure, distilled essences of these magnificent plants to shine in our products," she says. "Many of my clients are so busy that there's not always enough hours in the day to 'stop and smell the roses', so I wanted to add that something special into their daily routine."  

The scent collaboration process began after Michelle's product formulator recommended she reach out to Yves to help her develop the signature scent for each product.  

An in-depth consultation saw the pair discuss the ingredients, look and feel of each product in the range, along with the desired user experience. Yves' initial analysis is designed to pinpoint a strong preference for florals, fruits, citrus, woods, moss, warm and cool, while uncovering a lean towards elemental aspects. 

READ: Perfumer Sophia Labbe Transports Us To The Italian Coast With Versace

"The power of scent can alter the state of our emotions, ability to function and perform, even create and change our moods," Yves says.  

From here, Yves used this comprehensive brief to craft a selection of fragrance profile samples by hand and send to Michelle for feedback.  

"It took about 12 months of trialing the curated samples to nail down the precise fragrance for each product," Michelle says. "I needed to keep coming back and comparing each scent (often with my eyes closed so I couldn't tell which one it was). I would rate them 1-4 and you'd be amazed how often this order changed. Having said that, Yves was pretty well spot on for each one, he's a truly gifted perfumer."  

Each final fragrance profile was added to the product sample by the formulator to see if the scent match was a perfect fit in terms of stability, strength and integrity.  

"The oils are particularly tricky as you need to mask certain oil smells which develop over time, so getting the balance of strength and suitability without being too overpowering is a very delicate one," Michelle says.  

The French Society of Perfumers recognises seven primary scent families — citrus, floral, fougère (fern-like), chypre, woody, amber and leather — with four products in The Edit Cosmetics range belonging to either the floral or citrus family. The fifth, an eye cream, remains fragrance-free due to the delicate nature of the under-eye area.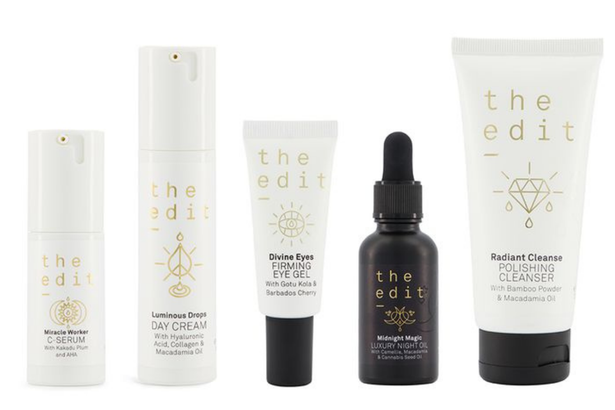 Four of the five products from The Edit Cosmetics were formulated in collaboration with Yves. Photo / Supplied

Michelle says she's particularly proud of the scent behind the Midnight Magic Luxury Night Oil, $145. "I wanted a complex, deep and warm fragrance, and it couldn't be more perfect," she says of the luxurious face oil, which strikes a balance between floral and aromatic, with notes of sweet orange and neroli, a heart of orange blossom, honey, ylang ylang and petitgrain, and a base of sandalwood, vanilla, patchouli and siam benzoin.  

The Edit Cosmetics range of skincare is available from selected independent retailers or online at Theeditcosmetics.co.nz. 
Share this: