Zoe Foster Blake's Beauty Tips
Stinky breath ain't cute. Former magazine beauty editor, author and skincare entrepreneur Zoe Foster Blake dishes her top beauty tips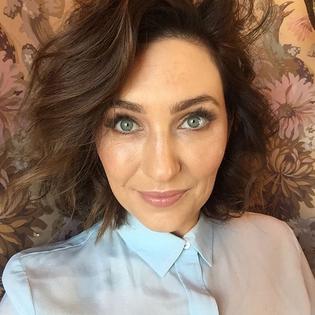 Prep your skin
"If you can, get your skin looking good before you go. The fact that you are not sleeping, eating badly and partying won't make that much of a visible difference. When I used to attend fashion week shows, I would always get a professional treatment before — two or three days out. For me that would be a peel or microdermabrasion, and a really juicy hydrating mask so my skin was in good shape. Then I would leave a hydrating mask on overnight for two nights during the week."
Go for a lip over an eye
"I feel like it's fresher and more polished — and it will look still fresh at 6pm, as opposed to a big elaborate smoky eye which can start to look a bit shitty by the end of the day. You can always make up your eyes at the end of the day, but start with a lip."
Use a booster and a primer
"Use a booster every day, morning and night. My Face Hero is excellent for that because it will calm your skin, but it will also plump it up and make sure your makeup doesn't get eaten by your skin. On that note, wear primer, because it will keep your skin in check and will also keep your makeup in place."
Choose anti-hair over done hair
"If you are putting a lot of effort into your outfit and you've got an intricate, highly-patterned, colourful garment or a lot of adornment, go for an anti-hair look. Keep it textured, bed-head and cool. If you have an over-the-top outfit and you've got really done hair, you start to look silly. Look at how Alexa Chung wears her hair when she is looking fancy, that's a good cue."
Take breath mints
"If you are going to spend all that time and money on your outfit, hair and lips, but you've got bad-ass breath, it's not cute. If you don't eat all day and you've got hungry breath, it's terrible!"
Zoe Foster Blake's has a new book Amazinger Face out now - published by Penguin Random House, $50. 
Share this:
More Beauty & Wellbeing / Features & Profiles