Zoe Kravitz on Style, Diversity & Her Latest Role as a Beauty Ambassador
The outspoken Big Little Lies actor and face of YSL Beauty speaks out on what matters to her and why she wishes she didn't have to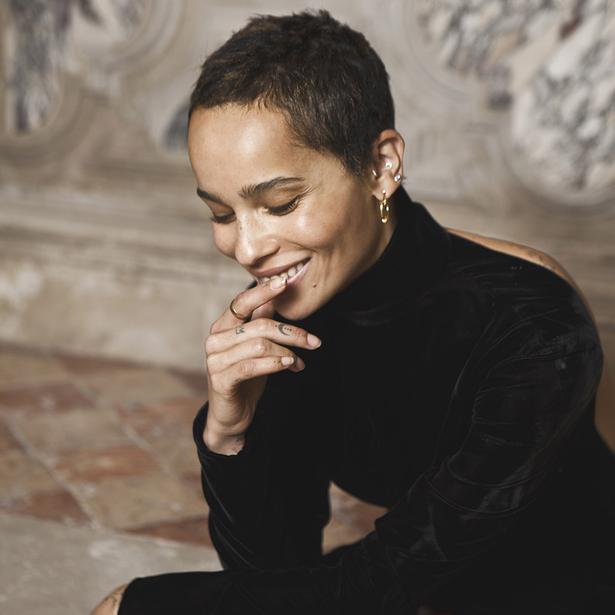 Wednesday March 21, 2018
What's worth fighting for, and what does speaking out as a bi-racial woman mean to you?
Well… I would like it to not mean anything. I'm a human being and you're a human being. I wish the story could end there, but we haven't totally reached that point yet. Being a bi-racial woman and a public person is in some ways a responsibility. It's not necessarily about changing the world but, for young women who look like me, it's important for them to see a reflection of themselves in the media.
It's also essential to show young women that beauty is all kinds of things. To see the same type of woman over and over again… that can weigh on the psyche. And I also think it's important for women to remember that being beautiful and sexy is not all we have to offer, it's really actually pretty far down on the list.
We have hearts, brains and intuition and we have a lot of other things to put forward besides being beautiful. But feeling beautiful is really important because it helps you to get through the day, to feel good about yourself. Being beautiful is the opening, not the be all and end all.
READ: American Writer/Activist Rebecca Walker on Redefining Beauty

Why do you think YSL Beauty chose you as their new ambassador?
I've never actually asked them why they picked me! But I guess we are kindred spirits in that way. I suppose that they saw that from a distance and the more time we spend together, the more it's becoming obvious that we share similar ideas and values regarding fashion and beauty. I don't know if it's because they saw a picture of me and thought that that's what they wanted for their brand, but if that's the case, I'm very flattered! They are looking for individuality and that balance between rock 'n' roll and elegance. I don't know if I always nail those things down, but I try.

What does beauty mean to you?
It's a complicated thing... I think beauty is about being happy and comfortable with yourself. It doesn't necessarily mean that you have to be smiley and cheerful to be beautiful, it's just about being at ease with yourself and not trying to be someone you're not. Anybody can be beautiful regardless of what society says, but the main thing is to unapologetically be yourself, that's what's beautiful.
How would you describe your style?
I think it's always evolving. I try not to get too stuck in any kind of pattern. For me, style is a form of expression just like art, music, or movies. It's an expression of whatever emotion I'm feeling at the time, whether that's masculine, feminine, a bit tomboyish, a bit girly.
Style is self-expression. I don't necessarily think it has to be about the clothes themselves. It has all to do with energy and personality. And clothes, makeup, hair are what help us express it. Style is an attitude.
READ: See The Famous Faces of Tiffany & Co's New Campaign

How do you like to accessorise?
I usually come up with a particular jewellery combination and then just leave it on for a month or so. I literally sleep and shower with it. I'm not sure why I do this – although I know it starts off with me not being bothered to take it off – but the thing I love is that it becomes a part of me. I'll pile it on, leave it until something such as a new outfit triggers the idea of another jewellery selection that I'll go on wearing for a while.

What are your glamour tips?
I usually dress pretty casually when I'm not working, but there are lots of ways to feel sexy, glamorous and comfortable. I mean, I definitely wear light makeup on a daily basis and I think that's helpful. I love the on the go touch of the Kiss and Blush by YSL as it creates a blush colour that works with your lips and it's so easy to apply.
A sweep of blush is always elegant, there's something sweet about it, and it's good for when you're on the run. It always looks lovely. I also love the Couture Brow to darken my brows and enhance their shape. I think it's little details like those that that help you feel glamorous.

What are your wardrobe essentials?
A pair of jeans and a white T-shirt. That's my staple look. I've got a great collection of vintage jeans… and I have so many white t-shirts. Ex-boyfriend white T-shirts; vintage white T-shirts, classic, new... My style is always comfortable and casual. I'm also a big fan of polka dots. I have a fair amount of polka dot garments. Especially tops and dresses. I think it's a timeless pattern that has been around for so long and adds personality to an outfit.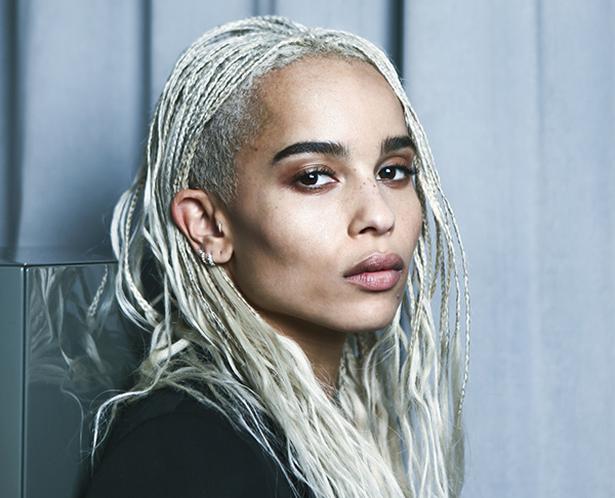 Which item of clothing would you never part with?
A really beautiful powder baby blue suede jacket by The Row. It's gorgeous, but a little tricky to wear, as I always have to check the weather before I leave the house to see if it's raining. Or, my favourite, overly tattered, white T-shirt. It's reached a point now where I'm afraid to wash it and have it fall apart. That's how old it is. But I do wash it!

What would you wish to achieve as a YSL Beauty ambassador?
I want to inspire people, men and women, makeup lovers everywhere, to use makeup to express themselves. I don't think that makeup should be used to hide or cover yourself up. Everyone is beautiful and makeup is a fun, expressive way to highlight your features or your personality.
Nowadays there are so many preconceived ideas when it comes to beauty and how makeup should be worn. I see a lot of young women wearing more makeup than they need and all trying to look the same. That makes me very sad. So I guess what I'd like to say to everyone is: take these products and make them your own. Don't try to look like someone else and just be yourself.
READ: Beauty That's All About You (Zoe Kravitz As The New YSL Beauty Ambassador)

What are your favourite YSL Beauty products?
I love their foundations, and particularly the texture of the All Hours Foundation. They have a great range of shades. That's important for me because my skin colour tends to change according to sun exposure, and they're there to perfectly match it.
I always carry Touche Éclat in my purse, especially when I don't want to wear a full face of makeup and just want to brighten up the zones under my eyes. I love their lipstick shades and usually go for a bright red; Tatouage Couture is my favourite because it stays on forever.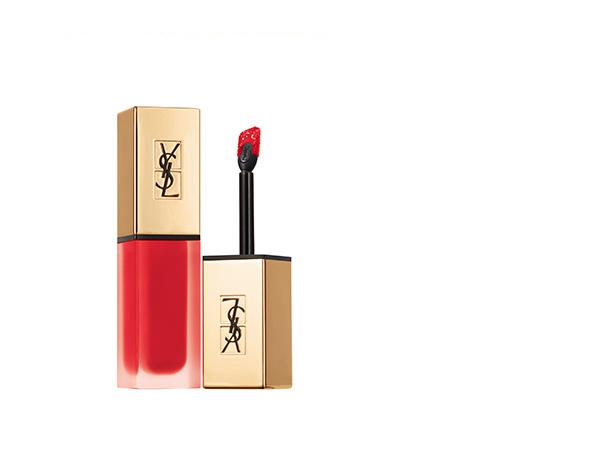 With most lipsticks, I don't like the all-night upkeep they require. The great thing about this one is that you don't need to update it at all. And I love the Glow Shot — the liquid highlighter — it's great for a daytime casual look along with Couture Brow, Touche Éclat, and Kiss and Blush. As for fragrance, on top of loving Black Opium, I'm also a fan of the original Opium, which I find is sensual without being too feminine or too sweet.
• YSL's new Tatouage Couture lipstick is in store now, promising inky weightless coverage that lasts in 24 shades
Share this:
More Beauty & Wellbeing / Features & Profiles