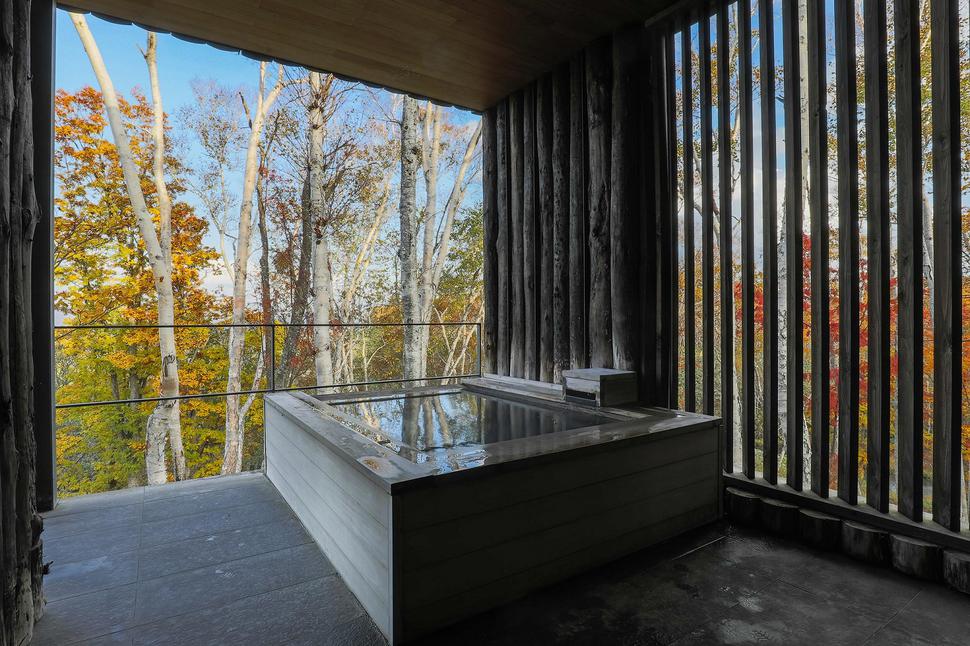 10 Exceptional Ways To Enjoy Japan In Style
The Rugby World Cup is upon us and for those with Japan in view, take a break from all the stadium action with these luxurious picks from around the country
Friday Sept. 27, 2019
1. HEAD FOR A RURAL RETREAT
For a complete escape, make for the serene, green northernmost island of Hokkaido and head to Niseko. Famed in winter months as powder snow nirvana, it's beautiful in autumn too, with its bright seasonal leaves and some of the best vegetables and seafood in Japan.
READ: 10 Expert Tips To Make Travelling To Tokyo A Breeze
Check into Zaborin Ryokan, a minimal, modern boutique inn surrounded by woods, with private outdoor hot spring onsen baths in each of the 15 rooms. Zaborin.com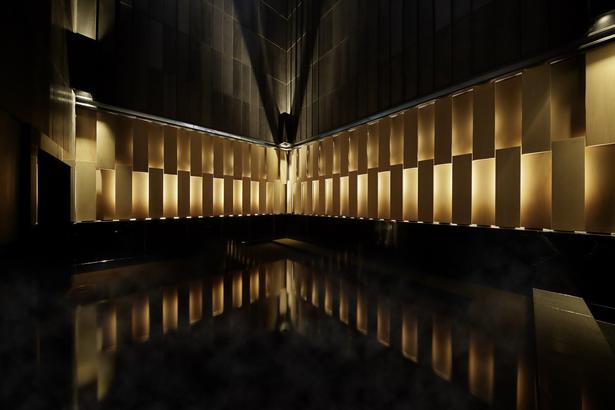 2. HEAT UP IN A RYOKAN
Star gaze while soaking in one of the rooftop hot spring baths of Hoshinoya Tokyo, a luxuriously modern take on a traditional Japanese ryokan inn housed in a skyscraper in the Otemachi district of the capital. Hoshinoya.com
3. UNCOVER THE SECRETS OF SAKE
Learn more about sake — known as nihonshuin in Japanese — with a behind-the-scenes tour of Izumibashi Shuzo, a 19th-century brewery located just outside Tokyo in Ebina, Kanagawa Prefecture.
Surrounded by its own green rice fields, the brewery offers rare insight into the entire sake-making process — from rice to glass. Visits can be organised by the Peninsula Tokyo, including BMW limousine transfers, a sake gift and a personal interpreter. Peninsula.com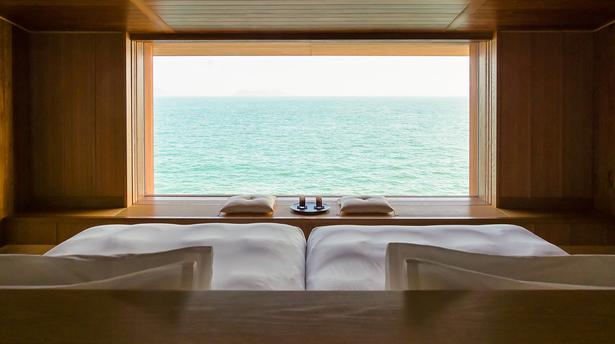 4. SET SAIL ON A SHIP DESIGNED BY AN ARCHITECT
There are few better ways to dispel cruise ship clichés than by checking into Guntû, one of the most exquisitely crafted sailing vessels in Japan. Designed by architect Yasushi Horibe and made from 11 different woods, the boutique ship, which sets off from a marina an hour-and-a-half's drive from Hiroshima Airport, navigates the still blue waters of the Seto Inland Sea and is as luxurious as it is intimate. Expect modern cabins with sea views, floating tea ceremonies on tatami mat floors, wooden onsen-style baths and a top-quality sushi counter and restaurant. Guntu.jp
5. TASTE WORLD-CLASS SUSHI
Sushi Yoshii is no ordinary Tokyo eatery: with its bare concrete walls, minimal Hiroshi Sugimoto photography and dramatic lighting, it resembles more gallery than restaurant — until the chef, under a spotlight, prepares world-class sushi on a wooden board, for a handful of guests seated at a raw-edged counter of stone and glass. Reservations essential. Sushiyoshii.com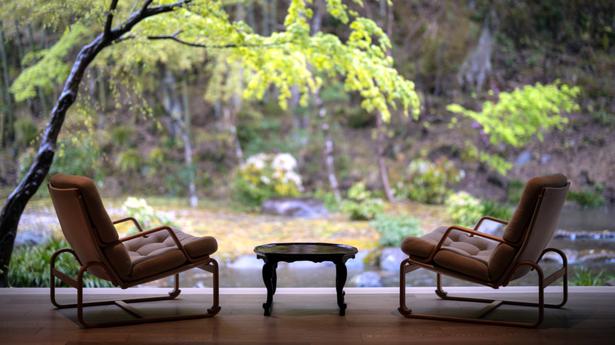 6. DISCOVER A FOREST FANTASY
Leave the modern world behind by checking into Asaba, an atmospheric ryokan inn with 15th-century roots located among forested hills in the small village of Shuzenji on the Izu Peninsula (about an hour outside Tokyo). It offers just the right balance of the traditional and modern: abstract artworks and design pieces are discreetly placed among the tatami mat rooms and sliding screens.
Best of all? It overlooks a picturesque lake shrouded in foliage and flowers, fringed by hot spring baths — complete with a floating Noh stage (for Japan's ancient form of theatre — ask the hotel about shows). Asaba-ryokan.com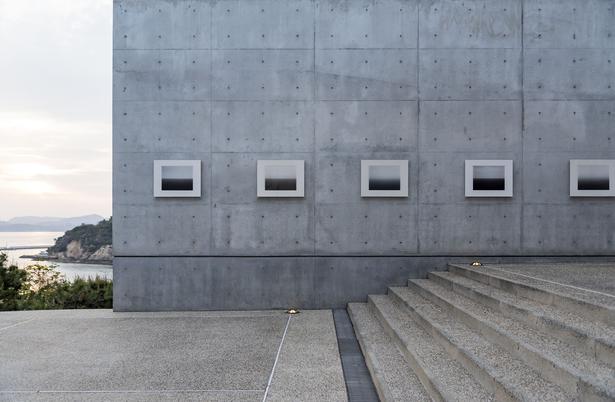 7. EXPLORE JAPAN'S ART ISLAND
Enjoy art-filled dreams at Benesse House, an art-gallery-meets-hotel — all clean-lined concrete, minimal light woods and jaw-dropping contemporary art — designed by Tadao Ando on the shores of Naoshima, a small fishing island in the Seto Inland Sea (aka Japan's original "art island", packed with world-class art installations and museums). Benesse-artsite.jp
8. GET HANDS ON WITH LANTERNS
Tap into your creative side by taking part in a private paper lantern making workshop at Miyako Andon, a family-run company that fuses modern aesthetics with traditional craftsmanship at its serene studio in east Tokyo — and take home your very own wooden-framed washi paper lantern. This is one of a string of activities that can be organised by People Make Places, specialist travel curators with an impressive network of insider contacts. Peoplemakeplaces.com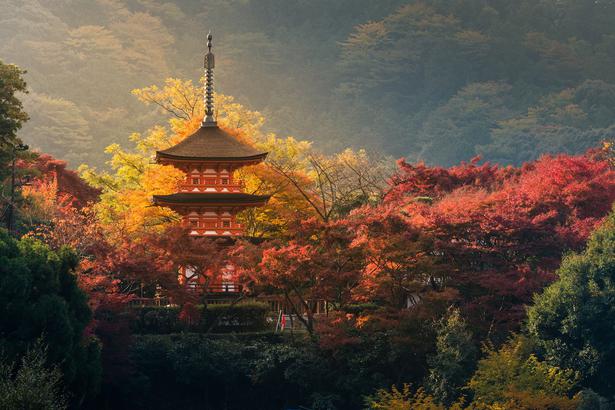 9. GO BEHIND THE SCENES AT A TRANQUIL TEMPLE
Skip the Kyoto crowds and enjoy an exclusive behind-the-scenes private meeting with a charismatic head priest at Kiyomizudera, one of the city's most famous temples, exploring private prayer rooms normally closed to the public while hearing first-hand anecdotes and stories. This is one of a string of VIP experiences curated by Luxurique, a bespoke boutique travel consultancy. Luxurique.com
READ: What To Eat, See & Do In Shibuya, Tokyo's Most Exciting Suburb
10. TAKE THE ORIENT EXPRESS
Forget bullet trains — the most luxurious way to travel across Japan is on board one of a raft of slower-paced (and painstakingly crafted) new generation sleeper trains.
Our favourite? Train Suite Shiki-Shima — designed by Ken Okuyama (renowned for his work with Ferrari, Maserati and Porsche) — which showcases an opulent modern take on traditional Japanese style, with round-the-clock butlers, piano recitals and exquisite cuisine, for 34 passengers staying in 17 luxurious guestrooms. It departs from Ueno in Tokyo heading north to Tohoku and Hokkaido on trips lasting up to three nights. Jreast.co.jp
— The Telegraph
Share this: