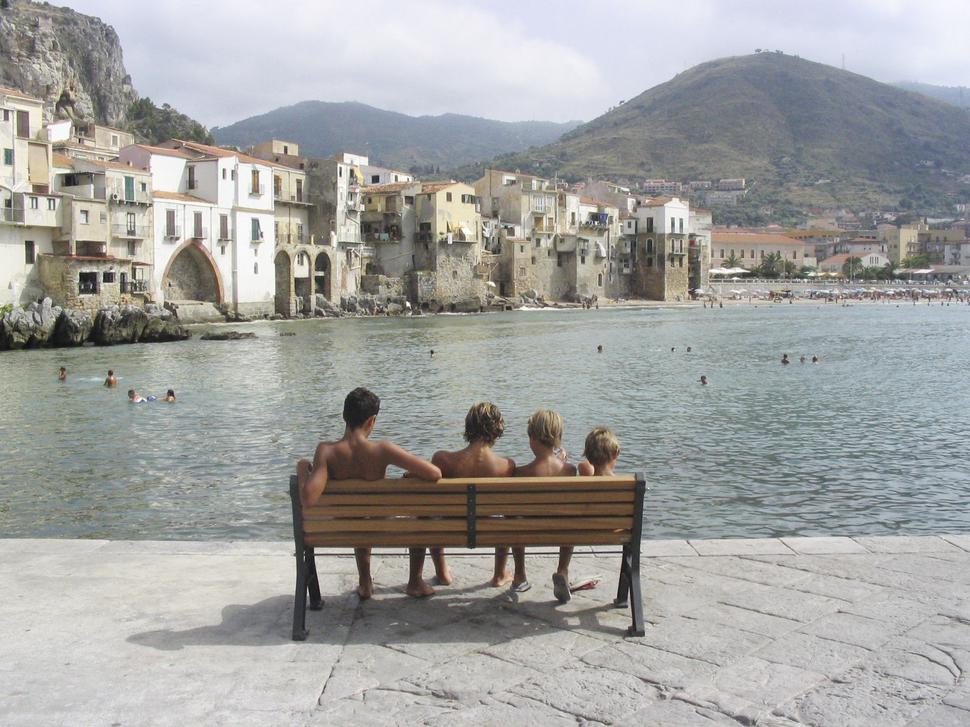 10 Family-Friendly Holiday Destinations
Whether you're new to backpacking or a seasoned globetrotter, you shouldn't put away your passport just because you've started a family
Tuesday July 28, 2015
Lonely Planet's new Travel with Children edition provides advice for every aspect of travelling with children, including tips on how to stay safe and healthy, and is crammed with practical information and children's activities across more than 80  countries. Here are some of our favourite child-friendly holiday destinations from the guide.
1. SICILY
Volcanoes and temples for inquisitive little scholars, a crystal-blue sea for novice divers, Homer's Odyssey for young dreamers ... Sicily lends itself remarkably well to travelling with children, who will be captivated in an instant by stories of cyclops and other ancient myths.
Children will love ...
• The sandy beaches from Castellammare del Golfo in the west, to Avola in the east, including those surrounding the white cliffs of Scala dei Turchi, and the big beach at the superb mediaeval city of Cefalu.
• The Aeolian and Egadi Islands, where a mask and snorkel are all that is needed to transport to a new world.
• Boat excursions to explore the caves along the coastline, notably near Taormina.
2. CANARY ISLANDS
Volcanic lunar landscapes, deserts, white and black sand beaches, lush pine forests ... in the Canaries, there are endless surprises. This sunkissed archipelago, a galaxy of islands, has everything laid on for families: amusement parks, a zoo and water slides. Here, holidays last all year.
Children will love ...
• Lots of sandy beaches for swimming or well-organised activities (such as diving and kayaking). Those at Costa Calma and Caleta de Fuste on Fuerteventura are peaceful, as are the  those in southern Tenerife; what is more, the waters are shallow.
• Watching for dolphins and whales, including sperm whales (Moby Dick) on boat tours in the waters between Tenerife and La Gomera.
• Exploring the marine depths on board a submarine with Submarine Safaris, departing from Puerto Calero on Lanzarote.
• Sioux City, on Gran Canaria: a reconstruction of a Wild West town where budding cowboys and girls can jump on a horse and enjoy the shows.
• Teide volcano on Tenerife. You can take a cable car to the top, from where the views of the lava columns of neighbouring Pico Viejo are spectacular.
3. FRANCE
Travelling en famille in France means you'll probably have to abandon dreams of eating five-course meals and savouring the Louvre. But it hardly matters when there's so much you can all enjoy together, whether it's running through fields of lavender, picnicking on baguettes and brie, or paddling on the Atlantic coast.
Children will love ...
• Taking the lift or climbing to the top of the Eiffel Tower.
• Disneyland Resort, just outside Paris, where all the  comic characters speak French.
• The Jardin du Luxembourg, with crepes, pony rides, miniature boats and carousel all part of an enduring tradition.
• The Cite des Sciences et de L'Industrie, in Paris, a science museum with 20 themed exhibits, hands-on installations, a real submarine and the surrounding Parc de la Villette.
4. SOUTHERN INDIA
For a first trip to India with the family, there is nothing like the laidback and beautiful south. On the western coast there are well-appointed beaches hemmed with palm trees where young and old can relax before catching little trains to explore tea plantations and incredible temples worthy of  The Jungle Book.
Or sample the endless possibilities of the sprawling megalopolis of Mumbai. Between is Goa, with its blue and white buildings and sublime beaches lined with guest houses, where you can cycle or play Robinson Crusoe.
Children will love ...
• The fabulous beaches of Kovalam and Varkala, south of Kerala.
• The Mysore Palace in Karnataka, a kaleidoscope of coloured glass and mirrors.
• The Matheran hill station, not far from the heat of Mumbai. Take the little train at Neral for an epic climb. On arrival you'll find horses, red earth and pure air.

5. KENYA
Kenya is a legendary safari destination. The many species of wildlife to be seen wandering through absolutely breathtaking scenery will leave children open-mouthed in wonder. Maasai guides will add to the magic of the experience. But once you are done with the parks and reserves, gather up your brood and head  to the beaches fringing the Indian Ocean.
Children will love ...
• The great reserves in the south: Maasai Mara, Tsavo and Amboseli (with Mt Kilimanjaro providing the backdrop). These parks provide the very best conditions for seeing  animals, which is why they are the most visited.
• The heights of the Mt Kenya  National Park (where there are even glaciers) or the Aberdare mountains dotted with torrential waterfalls.
• Camel rides on the beach or, for older children, a camel safari south of Lake Turkana.
• Crossing the Maasai Mara in a hot-air balloon: there's nothing quite like it for seeing the huge gatherings of wildebeest and zebra, and herds of elephants and antelopes.
6. TURKEY
With its azure seas and mysterious fairy chimneys, its ancient ruins and exotic bazaars, Turkey is everything any child could wish for. It's an easy destination for a family. You can visit the country for its beaches (perhaps under sail) or mountains, particularly Cappadocia.
Children will love ...
• Fairy-tale Istanbul with its bazaars, where the smallest trinket seems like a valuable treasure.
• Swimming in the Mediterranean, Aegean or Black Seas: there's 7000km of coastline to enjoy.
• Monasteries built into cliffs, such as Sumela in the northeast.
• A flight in a hot-air balloon over the natural fairy chimneys (in particular near Goreme) in Cappadocia.
7. SRI LANKA
Smaller and much easier to visit with children than neighbouring India, this legendary island extends a warm welcome to visitors. Beaches, animal reserves, colourful temples and giant Buddhas will transfix your brood.
Children will love ...
• Beaches such as Bentota and Mirissa in the south, and Passekudah and Kalkudah in the east. Pinnawala Elephant Orphanage, where elephants roam freely. The feeding and bathing sessions for babies are a huge hit with kids.
• The Kandy Esala Perahera, a 10-day festival held between July and August, features great parades of decorated elephants, dancers and drums.
• Riding in a tuk-tuk, the unmissable motorised three-wheeler.
• Peering at rays, other fish and tortoises through the hull of a glass-bottomed boat.
8. FIJI
Fiji is a major family destination and the locals adore children — in fact, your little ones may tire of having their cheeks squeezed. Most islands offer quintessential tropical beaches with activities such as surfing, sea kayaking, coral viewing and horseback riding. World-class, free kids' clubs are a huge attraction here, and while the children are safely occupied, parents can indulge themselves as well.
Children will love ...
• Snorkelling and swimming on the dreamy coral fringes of the Mamanuca and Yasawa islands.
• A jet-boat safari whirling up the Sigatoka River.
• Learning to scuba dive and visiting world-famous dive sites around the Mamanuca Islands.
• Paddle-boarding among the mangroves on the Salt Lake on Vanua Levu.
9. CAMBODIA
Exploring the temples of Angkor, coming face-to-face with an elephant, taking a boat on the Mekong or a trip in a tuk-tuk, then stretching out on a beach after one of these adventures — budding explorers (and their globetrotting parents) will love Cambodia.
Children will love ...
• A dip in the famous Bou Sraa waterfall in the middle of the jungle in Mondulkiri.
• Diving into the crystal-clear waters of Yeak Laom crater lake, one of the most beautiful places in the country.
• Staying the night in a resident's home in a village in Mondulkiri to learn about the culture of the Bunong people.
• Phnom Tamao Wildlife Rescue Centre, south of the capital, for an overview of the country's wildlife, including tigers and sun bears.
10. BRAZIL
In Brazil, happiness is contagious. The care-free way of life fires the imagination and kindles a taste for adventure. Toddlers and teenagers will love the vast beaches where, between dives in the sea, everyone plays the national sport, football. However, there is also the Amazonian jungle where the flora and fauna will amaze the whole family.
Children will love ...
• An expedition into the Amazonian jungle leaving from Manaus. Comfortable lodges allow you to experience the astounding jungle nights.
• Sledging on the sand dunes in Jericoacoara, in the northeast.
• The Mamiraua Reserve is an incredible flooded forest in the Amazon. In June and July you can paddle a canoe here and see sloths, caiman, parrots, toucans and monkeys.
• Numerous open-air concerts that make you want to dance.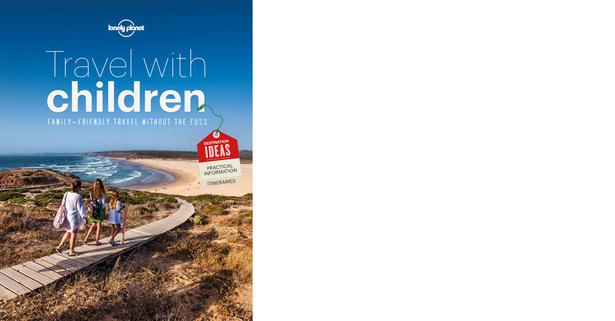 This is an extract from Travel with Children © Lonely Planet 2015. In stores now, RRP: $29.99.
Share this:
More Culture & Travel / Going Places