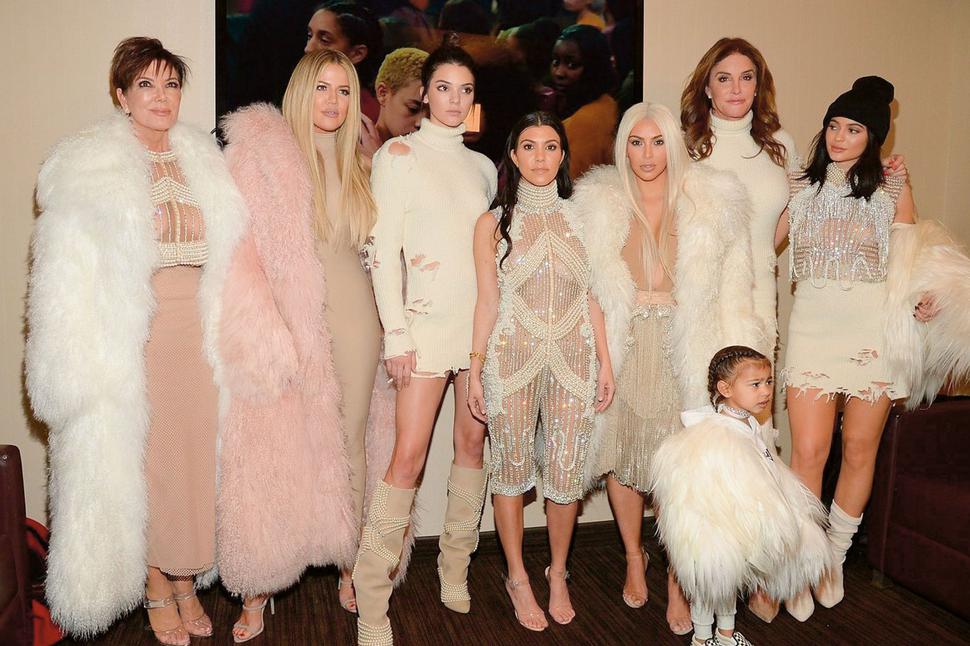 20 Years Of Trends We Loved & Fads We'd Rather Forget
Oh how time flies. Stacy Gregg looks at the fads and trends that have shaped who we are as Aucklanders— for better or worse
Wednesday Sept. 5, 2018
Gather round the fireside kids, because Grandma is going to tell you a story. All about Auckland in the olden days, way, way back 20 years ago. Take a journey with me to those ancient times when we salivated over Alessi appliances, knew kale was strictly something you fed to cattle, and nobody ever sat at a cafe in their activewear. We thought a Brazilian was a person, we'd never been microbladed or consumed a poke bowl.
READ: Say Hello To Scumbro, This Year's Most Intriguing Fashion Trend
Oh, and we were all devouring a spanking new pullout in the Wednesday edition of the Herald, a little magazine called Viva. So modern child, grab your pricey Norwegian lambswool blanket, pull on your favourite Lululemon yoga pants and make yourself a cup of organic matcha tea to hunker down with. We've got 20 years to get through and a lot of very important ground to cover…
THE RIGHT PRIORITIES
I know, I know. You thought we'd be talking important things like global warming, the GFC, the rise of China as a world superpower, the ongoing circus of the Trump Presidency and potential global apocalypse. But hey, all that heavy stuff is giving us a sad face emoji (oh don't forget emojis didn't exist Before Viva, to be referred to hereafter as B.V, either!). So let's take a loving look back at the little-but-significant things that really mattered to us in the fabric of our day-to-day lives over the past two decades.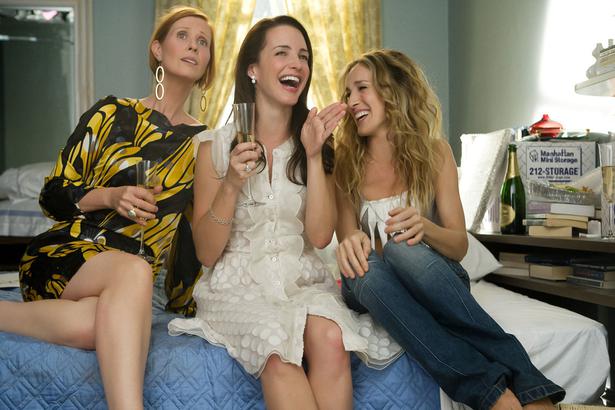 THAT TV SHOW
"Oh my god, you are such a Charlotte!"
Let's begin by ordering a round of the must-have cocktail, a cosmopolitan, and debating with your girlfriends which Sex and the City character you are. Secretly, you know you're absolutely the Carrie of the group and if any bitch here tonight dares to call you a Miranda then you will totally flounce out of this bar with your nameplate necklace flying. (Shame you couldn't high-step it in Manolos, but where would you buy them in Auckland and who had even heard of internet shopping.)
READ: Inside The Wardrobe Of The Collection, TV's New Best-Dressed Series
Enjoy the bar-room banter and the televisual sexual revolution while it lasts ladies, because you can't see where this is going. Eventually Carrie will marry Big, just like you wanted her to, but despite getting the shoe closet of her dreams it all feels strangely hollow. Plus it's going to be another 14 years before Lena Dunham debuts her series Girls and then we can move on to arguing about which one of us is a Marnie and who is a Jessa.
THE TIMELY TIPPLE
You'll definitely need to freshen up your cocktail order. Ugh. Wouldn't be seen dead drinking a Cosmo. I'm all about the Mojitos now. Or maybe an espresso martini. Hang on, can I change my order to an Aperol Spritz? They are sooo refreshing. I suppose I could have a glass of wine, but, seriously, no way chardonnay!
READ: The Viva Team's Favourite Happy Hour Spots
It will have to be a sav blanc, no wait I'm over that now and I'm having a pinot gris moment, except now that's way too provincial so I want something obscure and foreign like a gavi or a grillo. Except actually, now that I think about it, chardonnay is totally back on trend, so I will have a glass of it after all. Also, did I mention that I have launched my own brand of craft beer? I named it after my dog and the street I grew up on, which coincidentally is the same way I came up with my porn name. Kimba Nixon since you're asking. If you see that on your Tinder feed then swipe right.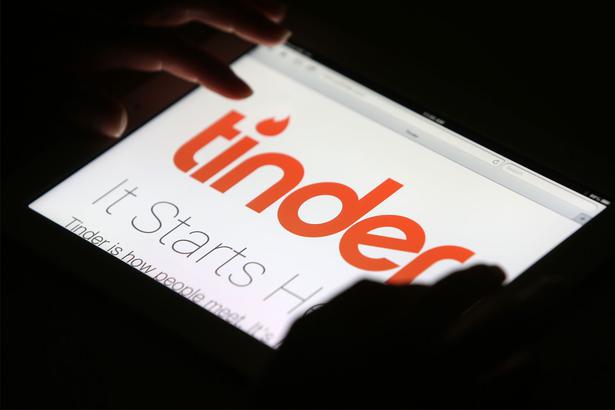 ON THE SOCIAL CIRCUIT
Ah Tinder. That's been a game changer for socialising in the city, hasn't it? Because the thing about a Tinder date is you need to find a suitable bar that's just intimate enough that you can figure out whether that's your date who just walked in, but off-trend enough that no-one you know is going to see you or clock how epically uncomfortable this all is. Or how mortified you are when your date ducks out to the toilet and never returns. Ah modern love.
READ: 9 Places To Find Warming Cocktails & Cosy Drinks
Never mind, take the rejection on the chin and head up to Grey Lynn. There are lots of "old person bars" up there now for your kind. Freida's, Gypsy, that kind of thing. Going out isn't just for young people, you know? You're like Norm from Cheers, you want to go where everybody knows your name. Also, it's impossible to find a park at Ponsonby Central and the Uber gets confused when you try and go to K Road.
How did you ever survive before Uber? Hang on, are you still using Uber? Isn't everyone, like using Zoomy now. You can't remember the last time you caught a taxi, but you think it might have been 2015. Someone asked you where a cab rank was the other day and you had to admit you didn't know.
YOU ARE WHAT YOU EAT
So forget the bar. Let's go grab something to eat. Back in '98 you were still eating pasta. And bread. Hah! As if you'd swallow that now. Unless it was artisanal. The last time you saw a carb was about the same time you caught your last taxi. You've gone keto now, with a detour dabbling in ancient grains. There were those couple of years back in 2013 and 2014 when you spent a lot of time arguing with your friends about how to pronounce quinoa. That was your Little Bird Unbakery raw phase when you refused to eat anything that had been waved near an oven. You bought a dehydrator! Marvellous to make your own kale chips. You put coconut oil in everything. You fermented stuff. You got a scoby off a mate and made your own kombucha in the hot-water cupboard. Then you made your own kimchi. Why? I don't know — stop asking questions! It's good for you, okay? Also Korean is so in.
Where To Find: Auckland's Spiciest Eats 
You could easily do dinner at a different Korean fusion restaurant every day of the week: Han, Simon and Lee, Kiss Kiss, The Kimchi Project, Tiger Burger. You go on a roaming search around Auckland for the best steamed bao buns: Blue Breeze, Chinoiserie, Happy Boy, White and Wongs, Lucky Buddha, Fukuko. Or maybe it's easier to stay home with Uber Eats. Back in the day there was no such thing as binge-watching TV, but now you've nailed it. Actually, tonight you might binge-watch Nailed It! No, you don't eat cakes, but you like to watch people make them. Swear off the Uber Eats this week and upgrade to the Fresh Start My Food Bag. Check it for hidden carbs. Buy a Vitamix and make your own smoothies with harmonised water and marine algae. Delicious.
It's 2006, so you would have been wearing something from the latest Karen Walker Living With Cannibals and Other Adventures collection which showed in London and at NZFW. Your favourite item is a pair of wide-legged denim flares. Marine algae, as it so happens, is also the main ingredient in Dr Dennis Gross's newly formulated hyaluronic moisturiser available only at the fab new Mecca Cosmetica. And since you're already in a foodie mood you think back to a special dinner held at Dine in SkyCity Grand back in 2005 to launch the beauty business you thought wouldn't last. A whole store devoted to serums and makeup, seriously? Dine actually had chef Peter Gordon in the kitchen and ohhh it was fancy! Oysters and champagne. Fine-dining with white tablecloths was still very much a thing at the time. It was so long ago that absolutely nobody at dinner that night took a photo of their food and put it on Instagram.
SKIN CITY
Fast forward to 2018 and there are beauty stores on every corner, Armani et al in department stores and a mega Mecca about to open where Topshop came and went on Queen St. Counters are pumped up with serums and glowing with highlighters. Treat yo'self girl.
And while you're at it, stop off at the Benefit brow bar and get those bad boys in shape. Smoothie bar, brow bar and obviously nail bar. Not the round or square shape! I want them filed into points so that I can't actually physically use my computer keyboard anymore or do my makeup without stabbing an eyeball out. Didn't I mention that my name is Kimba Nixon? I'll be the one dressed like a ho in a body-con dress because I have somehow been brainwashed by the Kardashians into thinking that despite wearing the equivalent of a tube sock over a spray tan I am actually making a modern fashion statement.
READ: 5 Fresh New Ways To Work Out That Are Anything But Boring
And why yes, thank you for noticing I have changed my hair colour over the years. I went through a dip-dyed ombre phase for a while. Then it was a warm peach blonde and a sweet artificial lavender. Now I'm swapping between milkshake neon lime and a shade of grey previously only seen on Mrs Slocombe in Are You Being Served. Very youthful.
I'm not getting a brazilian anymore by the way, Vogue has declared the full bush is back. I'm not sure how that will work with my bikini for summer. I might still get a trim done for Denarau, except we're not doing Fiji anymore. We had a thing briefly with Koh Samui, but now it's gotta be Hawaii. Everyone you know is already there. I like to follow the herd.
Back in 1998 you probably ran into me along with 250 other people in a Les Mills Body Pump class. But I gave that up for boxing workouts — so gritty! Then I had my Bikram phase — 26 Hatha poses at 40 degrees! Which got a bit uncool when Bikram, who started it all, went on the run from those sexual assault charges and fled into hiding in India. Still, having a dodgy guru is better than striding about looking like a dick with Nordic poles, right? Or injuring yourself by dragging tyres around and lifting oil barrels doing cross-fit trying to get a body like Gerard Butler in 300. You do realise even Gerard Butler doesn't have a body like Gerard Butler, right?
Anyway, these days that ballsy, thrusty, shouty sort of workout seems so over. Intimacy is important. You want a neighbourhood gym, somewhere boutique with small classes on Pilates reformers, or Barre and maybe Garuda.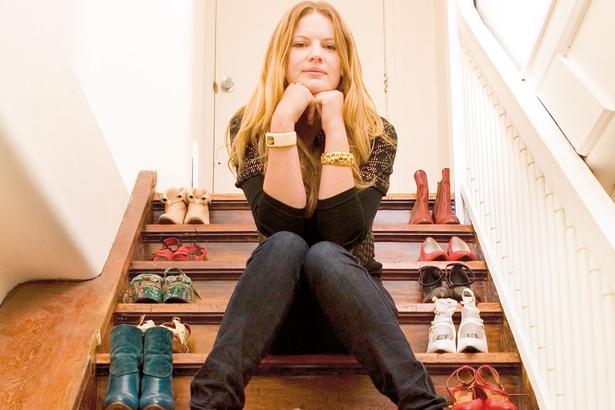 THE ART OF SHOPPING
High Street is over. It's sad. I remember it was so cool you had to get dressed up to go shopping there. They tried to revive it with Chancery, but it never really had the vibe to pull things off. All those damn cobbles.
Britomart gave it a red-hot go with lots of shops and bars and restaurants and pretty fairylights and it valiantly carries on, but oh it is so hard to find a park! Don't use the building for god's sake! You'll need another mortgage. The valet service is cheaper. It is lovely down there though. Go at night and eat at Amano and drink at Caretaker and buy a handcrafted popsicle at Milse and look in the windows of Tiffany like you're Audrey Hepburn. Nothing bad ever happens in Tiffany's.
READ: Where To Shop Streetwear In Auckland's CBD
The posh shops like to gather in clusters. Back in the day it was the Custom House with its Dior and its Prada, and even when Queen St became a doss house, the lower stretch held its ground for luxury retail. Louis Vuitton and Gucci turned up and bravely opened big stores. The "it" girls turned out for the launch. Gilda and Sally and Jaime too and probably some real housewives — I don't know, I'm making this bit up. I wasn't there. We'd moved on.
From shopping for ironic second-hand T-shirts in St Kevins Arcade and back to Ponsonby. The women who wore sensible flat Minnie Cooper shoes and Moa dresses over the top of their trousers moved off the strip and the big names moved in — Kate, Karen, Zambesi. Newmarket kept things afloat with Teed St and then Nuffield St and now Osborne St, but when 277 closed, the cold winds turned icy on Broadway. But malls can be rebuilt and Newmarket is bound to rise phoenix-like. In the meantime those alt-malls fill the void. Westgate, Albany, the dreaded Sylvia Park with the fast fashion world of global brands like Zara and H&M bringing in stuff we'd snapped up online already.
HOUSING CRISIS
We try not to shop, of course. And we try to cut back on the smashed avocado. Because we want to buy a house! But where? Point Chev has already exploded. Waterview is the next Tat Pen. Onehunga? Meh — it never really took off did it? But it's still too pricey. And OMG Herne Bay! How does that army of yummy mummies in their permanent active-wear afford the mortgage! Westmere, one suburb over, is the new Herne Bay. K Road is the new Ponsonby. Parnell is… the new Parnell.
READ: 6 Simple Principles To Consider For An Eco-Friendly Home
A three bedroom house cost $250k when Viva was born. Now you need to add a million to that figure to get any traction in the market. Tempting to give up entirely and think sod it all, and have another round of smashed avocado on toast. Except that I hear smashed avocado is like, totally over. Lobster benedicts are the new breakfast must-do. And yeah, I might be making that up, but I'm pretty sure I read about it in Viva.
Share this: