23 Great Things to Do in May
Get out and about with these art, culture and food events happening across the country this month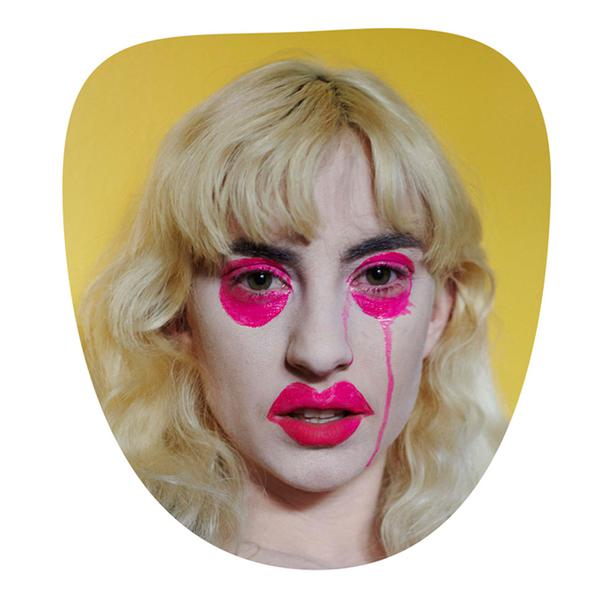 Tuesday May 3, 2016
1. Observations of a Rural Nurse
Nurse and photographer Sara McIntyre will showcase a series of photographs that capture her experiences working as a district nurse in King Country. Set in rural New Zealand, the documentary style shots elegantly capture the beauty in everyday scenarios. 
— Anna Miles Gallery, Upper Queen St, May 12 – June 10. Visit annamilesgallery.com
2. Auckland Writers Festival
The Auckland Writers Festival returns with an inspiring and packed line-up across three days, including feminist literary icons Gloria Steinem and Susie Orbach and 2015 Booker Prize winner Marlon James.
— Various Auckland venues, May 13 – 15. Visit writersfestival.co.nz
3. Lumina
The New Zealand Dance Company will tour the North Island with their show Lumina. Choreographed by Malia Johnston, Louise Potiki-Bryant and Stephen Shropshire, the show is a dynamic exploration of light, sound and movement.
— Various venues across the North Island, May 2 - June 2. Visit nzdc.org.nz
4. Beethoven's Triumph
Conducted by Giordana Bellincampi, this show will see the Auckland Philharmonia Orchestra perform three pieces including Korngold's Violin Concerto by violinist Ning Feng and Beethoven's infamous Symphony No.5.
— Auckland Town Hall, May 5. Visit apo.co.nz
5. To Kill a Mockingbird
Harper Lee's 1960 novel To Kill a Mockingbird will be brought to the stage by the Auckland Theatre Company. Racial prejudice is at the heart of this infamous political tale, set in a small town in America's South.
— The Civic, Auckland, May 6 – 22. Visit atc.co.nz
6. Queens Wharf Block Party
This free event will bring together art, food, music and culture for a celebration on Auckland's waterfront. Inspired by community congregations on New York's east side in the 70s, the line-up of artists includes Paris Kirby and Lane Park, as well as a zinespace and sticker making area. 
— Queens Wharf, Auckland Waterfront, May 8. Visit queens-wharf.co.nz
7. The Magic Flute
The NZ Opera will be performing Mozart's The Magic Flute, a fairytale that follows Prince Tamino on his quest to save his lover Pamina from her evil mother. The tale of love, good and evil will also have puppetry to accompany the charming performance.
— St James Theatre, Wellington and ASB Theatre, Auckland, May 28 – June 26. Visit nzopera.com
8. The Wizard of Oz
The Royal New Zealand Ballet presents the classic tale The Wizard of Oz, with stunning sets and costumes designed in Italy by Gianluca Falaschi. Get ready for a dose of green sequins, red glitter and gingham.
— Nine locations across the country, May 4 – June 12. Visit rnzb.org.nz
9. Art Ache
Returning to Golden Dawn, this year's Art Ache artist showcase includes Rebecca Zephyr-Thomas, Angus McNaughton, Zora Bell Boyd, Mary Macgregor-Reid - and an artist that has chosen to remain Anonymous. Each artist will create collectable works especially for sale on the evening, with prices starting at $50.
— Golden Dawn, Ponsonby, May 5. Visit artache.net
10. Northart Contemporary Jewellery Exhibtion
This show will bring together the work of 20 emerging jewellers. Curator Michelle Wikinson's aim is to help the young jewellers establish their practice, whilst promoting jewellery as an artistic medium to the wider art community.
— Northart Gallery, Northcote, May 15 – June 1. Visit northart.co.nz
11. Bluff Oyster Festival
Seaside town Bluff will once again celebrate their infamous shellfish with the Bluff Oyster Festival, not to mention an offering of crayfish, paua, scallops, salmon and whitebait.
— Lee Street, Bluff, May 21. Visit bluffoysterfest.co.nz
12. Fashion for Fiji
Contemporary Pacific label MENA will be showing their latest collection in a charity runway show to raise funds for Habitat for Humanity, to help with cyclone Winston relief work in Fiji. There will also be live entertainment, spot prizes and Pacific food.
— Hopetoun Alpha, Auckland, May 26. Email info@menashop.com for tickets.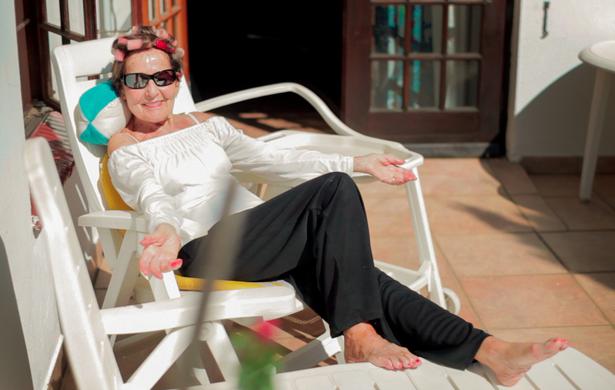 13. Doc Edge Festival
This year's Doc Edge Festival features a massive line up of local and international documentaries, including the Australasian premiere of A Family Affair – a story that unfolds as Tom Fassaert receives a mystery invitation to visit his 95 year-old Grandmother in South Africa.
— Roxy Cinema, Wellington, and Q Theatre, Auckland, May 4 – 29. Visit docedge.nz
14. An Evening with Karen Walker
Sit down at Taupo's Huka Lodge for a five course meal, as the designer discusses her international career and what inspires her with style expert Michal McKay - the evening provides the ultimate excuse for a weekend getaway to the luxurious lodge.
— Huka Lodge, Taupo, May 21. Visit hukalodge.co.nz
15. Emily Wolfe: Recent Painting
London based painter Emily Wolfe will be showing her latest works at Melanie Roger gallery. The paintings beautifully capture the light and eerie mystery of abandoned shopfronts.
— Melanie Roger gallery, Herne Bay, May 4 – 21. Visit melanierogergallery.com
16. POP Dogs
Celebrate your pooch with a curated outdoor photoshoot, as part of Alt Group's POP events that have been happening around town. A specially designed dog pavilion will be set up in Victoria Park, where dogs can pose for a personalised portrait taken by professional photographers.
— Victoria Park, Auckland, May 28. Visit pop.org.nz
17. Natural Perfumery Workshop
This one day workshop will offer insight into the history of natural perfumery from the 19th century right through to present day. Create your own signature fragrance with artisan perfumer Vanessa York of botanical perfumery Les Fleurs du Mal.
— Alberton house, Mt Albert, May 8 and 14. Visit heritage.org.nz
18. The Greatest Love
If you aren't quite over The Pop Up Globe, head along the Auckland Philharmonia Orchestra's performance of The Greatest Love. The show will include pieces composed by Tchaikovsky and Prokofiev that illustrate Shakespeare's Romeo and Juliet through melody. 
— Auckland Town Hall, May 26. Visit apo.co.nz
19. Auckland Art Fair
The fair returns with 40 contemporary galleries from New Zealand, Australia, the Pacific Islands and Latin America. Chef Peter Gordon will also curate four popup eateries under the same roof for the duration of the event.
— The Cloud, Auckland Waterfront, May 25 – 29. Visit artfair.co.nz
20. Coromandel Seafood Festival
Taste the best that the famous Coromandel harbour has to offer with the regions annual seafood festival. There will be demonstrations, cook-offs, a guest appearance from Derek the Chef, and mussel and oyster shucking.
— Coromandel township, May 8. Visit coromandeltown.co.nz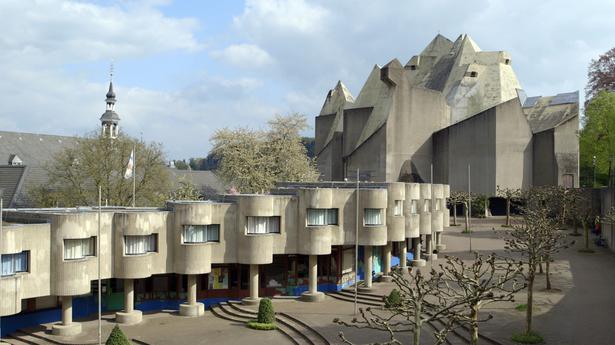 21. Resene Architecture and Design Film Festival
Returning for its fifth year, this festival explores design and architecture from a multitude of perspectives around the globe. The inspiring films cover work of the greats, from architect John Lautner through to photographer Norman Parkinson. See our picks from the festival.
— Various cinemas throughout the country, May 5 – July 13. Visit resene.co.nz
22. Mother's Day High Tea
Napier's exquisite The County Hotel is an Art Deco lover's dream come true, with the hotel hosting a high tea come Mother's Day.
— The County Hotel, Napier South, May 8. Visit countyhotel.co.nz
23. Red Bull Sound Select
New York producer, DJ and beatboxer Flamingosis will be headlining this gig at Auckland's Whammy bar for a night of house, disco, rap and tropical pop. With support from Manuel Darquart, Hugo Jay, Spycc, L V J, and A Band Called Success.
— Whammy, Karanghape Rd, May 27. Visit redbullsoundselect.com
Share this:
More Culture & Travel / Going Out