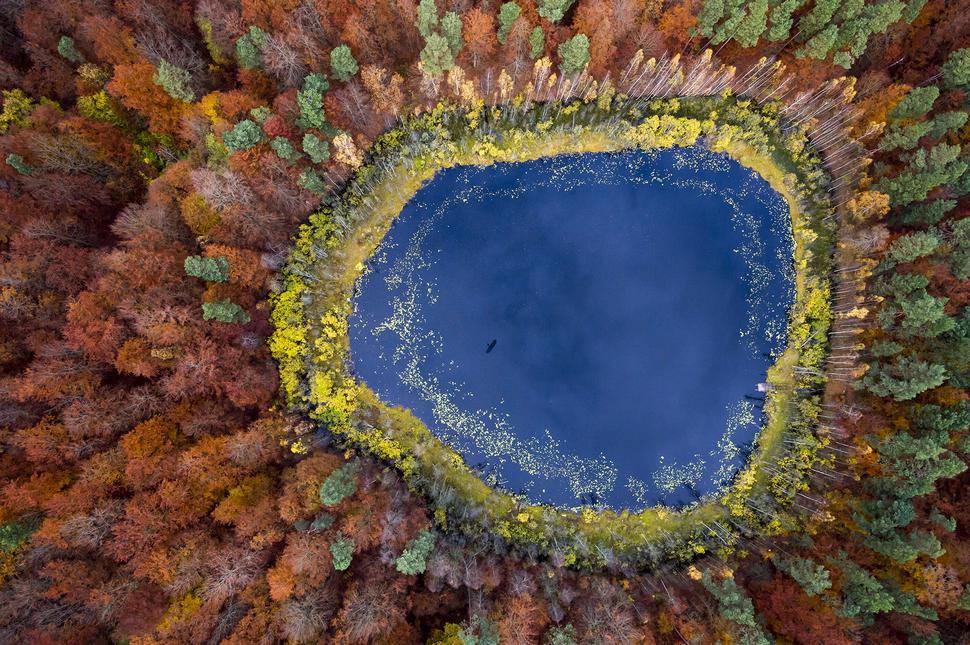 23 Things to do in July
The must-see films, exhibitions and performances around the country this month
Tuesday June 30, 2015
1. World Press Photography Exhibition
The best images from almost 100,000 entries in the 57th annual World Press Photo competition are being displayed in Auckland this month. The exhibition includes some of the most confronting issues of 2014 as well as this picture by Kacper Kowalski, who is a pilot and photographer based in Poland. All proceeds from the entry fee are donated to the Rotary Club of Auckland for its Youth Programmes.
— Level 6, Smith & Caughey's Queen St, Auckland, July 4-26.
2. Turandot Opera
This savage, romantic tale, which is in Auckland for one night only, features extraordinary performances by Italian diva Tiziana Caruso and American tenor Marc Heller and is one not to be missed.
— Auckland Town Hall, 303 Queen St, July 3, 7:30pm.
3. The Alpha Sessions with Ladi 6
Ladi 6 presents The Alpha Sessions, four rare and intimate shows at the Matterhorn. For the first time watch Ladi 6, Parks, Julien Dyne and Brandon Haru deconstruct and recreate Ladi 6's favourite hits for an intimate evening of music with one of New Zealand's leading soul and hip-hop artists.
— Matterhorn, 106 Cuba St, Wellington, July 4, 11, 18 & August 1.
4. Unposed Portraits and Traffic Lights
As a young violinist touring with the New Zealand Symphony Orchestra in the late 1970s and early  80s, Lucien Rizos set out to photographically document the nation. Traffic Lights (1981), which captures pedestrians at intersections in Auckland and Wellington, is being exhibited alongside Rizos' new work, Unposed Portraits (2014), a collection of telephoto-assisted extreme close-ups of people in vehicles.
— Anna Miles Gallery, 10/30 Upper Queen St, June 21 to July 25
5. Matariki: The Path Is Made by Walking
Six years worth of paintings, murals, music, photography and film by rangatahi (youth) involved in creative arts initiative Nga Rangatahi Toa are being displayed over four gallery spaces at Studio One Toi Tu. The exhibition is a retrospective of works by past and present rangatahi and their mentors, which include poet Tourettes (Dominic Hoey), artists Dan Tippett and Tracey Tawhiao, and musicians Louie Knuxx and DLT.
— Studio One Toi Tu, 1 Ponsonby Rd, June 24 to July 16
6. Anzac
Monuments lovingly erected to remember those who fell in World War I but which have now been weathered and forgotten are the subjects of Laurence Aberhart's latest solo photographic exhibition. Anzac seeks to bring those statues back into focus.
— Gow Langsford Gallery, Corner of Kitchener and Wellesley St, June 24 to July 18
7. NOW 2015
The Now 2015 tour invites audiences to discover the brilliant new work of four very different and talented New Zealand choreographers. Touring Wellington, Auckland, and Hamilton in July, Anna Bate, Natalie Maria Clark, Jared Hemopo, and Katharina Waldner explore the world of contemporary dance.
— Wellington July 9-10, Auckland July 16-17 and Hamilton July 19.
8. Graeme James Winter Tour
Eclectic artist Graeme James is known for his quirky interpretations of well-known songs that employ a vast array of musical instruments from violin, vocals and beatboxing to guitar, bass and a ukulele. But this year the Wellington based artist is going out on his own, embarking on a New Zealand tour debuting his own original songs. For one night only in Wellington this July, enjoy a night of eclectic music at the Meow and make sure to check out his upcoming North Island tour.
— Meow, 9 Edward St, Wellington, July 11, 8:30pm-11:30pm
9. William and Kate: The Journey
Get ready royal fans — this new four-part special follows the real-life fairy-tale romance of our favourite royal couple, Prince William and Kate, the Duke and Duchess of Cambridge. From their childhoods and upbringing to the day they met at Saint Andrews University, this series covers every aspect of their royal life.
— Vibe, Sundays from July 12
10. Colin McCahon: Chief of the Canoe
Masterworks by Colin McCahon go on display in this new exhibition, named after The Canoe Tainui, an epic masterpiece from 1969, which cements McCahon as one of the leading  20th-century artists in New Zealand.
— Gow Langsford Gallery, Corner of Kitchener and Wellesley St, June 24 to July 18
11. Bastille Day
There's no better excuse to eat croissants and crepes than on France's national holiday, and there are plenty of eateries marking the occasion. Frenchie on Auckland's Ponsonby Rd is putting on five-course meal, or if you're not committed to dining out on a Tuesday, Le Garde Manger is celebrating with live music and menu specials on July 17
— July 14
12. New Zealand International Film Festival
There are plenty of reasons to book tickets to this year's film festival — and here's four of them: Amy, a tribute to singer Amy Winehouse, City of Gold, food critic Jonathan Gold's account of Los Angeles, Clouds of Sils Maria, the Cannes heavyweight starring Kristen Stewart, and Iris, the inspiring documentary about fashion icon Iris Apfel.
— New Zealand International Film Festival, July 16-August 2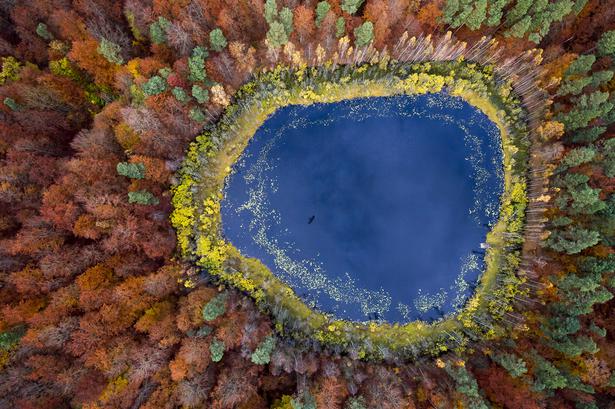 13. In a Different Light
Auckland-based cinematographer Tim Flower's first solo exhibition, In a Different Light, debuts this month at the Depot Art Space. The exceptional series, which captures the varying landscapes of New Zealand, is a surreal explosion of colour, as Tim turns the lush, green landscapes New Zealand is known for into beautiful shades of pink and blue, using a rare Kodak Aerochrome 35mm Infrared film.
— Depot Artspace, Small Dog Gallery, 28 Clarence St, July 18 to August 5
14. Works on Paper Show
Billy Apple, Garry Curin, Jessica Pearless, Julian Hooper, Oliver King and Tim Thatcher are just some of the world renowned artists on display at the Vivian's new exhibition Works on Paper Show. From Billy Apple's apple prints to Sam Mitchell's watercolour lithographs of Civil War Generals this wide-ranging exhibition is one not to miss.
— The Vivian, 39 Omaha Valley Rd, Matakana, June 27 to July 26
15. Paper Towns
This coming-of-age drama, adapted from the bestselling novel by John Green, tells the story of Quentin Jacobsen (Nat Wolff) and his next-door neighbour and childhood friend Margo Roth Spiegelman (Cara Delevinge). After Margo takes Quentin on an all-night road trip of revenge she disappears, leaving cryptic clues for Quentin to find her, which takes him on the ultimate adventure in the pursuit for true friendship and everlasting love.
— In cinemas July 16
16. For the Common Good
This thought-provoking installation by New Zealand collective et al. explores the idea behind what is the common good. The exhibition reflects on political and social systems through various installations and invites viewers to witness how time and space can be reinterpreted and reimagined through real-time streaming of Google Earth.
— Michael Lett, 312 Karangahape Rd, Auckland, June 24-July 25.
17. Dancing in the Dark
Premiering at the New Zealand International Film Festival, Dancing in the Dark sheds light on the transformative power of dance. This three-minute short film follows the story of Peter Vosper, who literally lights up the dark with his fluorescent blue costume, as he dances the night away at his favourite hotspot No Lights No Lycra; a dance community that has "no light, no lycra, no teacher and no steps to learn".
— Rialto Cinemas, Newmarket, July 17 and July 20
18. I Am Cait
E!'s highly anticipated docu-series I Am Cait follows the life of Caitlyn Jenner as she makes the transition into living life as a transgender woman. The eight-part series shows Jenner finding her "new normal" as she discovers the world for the first time as her true self.
— E!, Mondays from July 27
19. Success
This new comedy by Stephen Sinclair explores the troubles that come with fame and fortune as Carl (Jeremy Elwood), an internationally renowned stand-up comedian, learns that his reckless lifestyle has finally caught up with him.
— The Basement, Lower Greys Ave, July 28 to August 7
20. Sparks by Stella Corkery
Auckland-based artist Stella Corkery's latest exhibition, Sparks, debuts at Michael Lett gallery this month. Corkery is known for her signature abstract style and bright colour palette, which is prevalent throughout her new exhibition.
— Michael Lett, 312 K Rd, June 24 to July 25
21. The Ugly One
This critically acclaimed play by Marius von Mayenburg about the price of beauty is making its New Zealand debut at Circa Two. The Ugly One tells the story of Lette, a man who discovers he is unbelievably ugly so he turns to a plastic surgeon for help. Suddenly he is the most beautiful man in the world, he has everything, but his fairy-tale life soon turns into a nightmare.
— Circa Two, Wellington, July 11 to August 8
22. A Few Stray Bottle Caps by Sam Mathers
Contemporary Auckland-based painter Sam Mathers, whose graphic artworks are inspired by his daily finds, has kicked off his A Few Stray Bottle Caps exhibition in Wellington.
— The Third Eye, 30 Arthur St, Te Aro, Wellington, until mid-August.
23. Demented Architecture
The demented relationship between art and architecture is displayed in this new exhibition. From a white  Lego structure from Danish artist Olafur Eliasson that invites audiences to construct, deconstruct and reconstruct his work to  stylised videos that restage historic debates on art, architecture and power by Jasmina Cibic; Demented Architecture highlights artists and architects battle for cultural supremacy.
 — City Gallery Wellington, 101 Wakefield St, Wellington, June 27 to November 8
Share this: