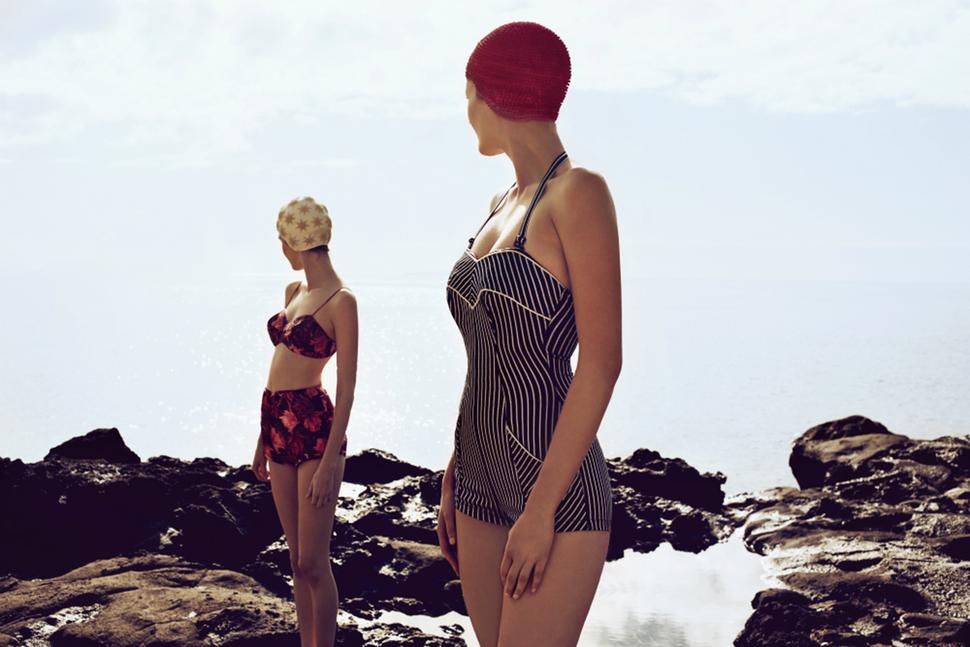 23 Things to Do in October
There are plenty of festivals, exhibitions, talks and films on around the country this month
Thursday Oct. 1, 2015
1. At The Beach: 100 Years of Summer Fashion in New Zealand
From woollen bathers of the Edwardian era to the skimpy bikinis of the 70s, this New Zealand Fashion Museum exhibition looks at how the beach has had a lasting effect on fashion in our coastal country.
— Auckland Maritime Museum, October 17-February 8
2. Auckland Heritage Festival
The theme of this year's Auckland Heritage Festival is "The iwi, people, korero and stories that shaped our region, Tamaki Makaurau", and features talks, tours and exhibitions about stories of times passed.
— Visit heritagefestival.co.nz for dates and times
3. Yang Fudong: Filmscapes
Yang Fudong, one of China's most influential contemporary artists, is showing his dreamlike digital video installations at the Auckland Art Gallery. Read our interview with the artist. 
— Auckland Art Gallery, until January 25
4. TEDxChristchurch 2015: Think Again
This one-day event encourages wonder and exploration and serves as a bridge between Christchurch and the rest of the world.
— TEDxVillage, Gloucester Street, Christchurch City, October 3
5. In Real Life
How has technology changed DJing? Join media commentator Russell Brown and Esther Macintyre as they speak with Serato co founder AJ Bertenshaw and DJ Aroha Harawira about the music industry.
— The Golden Dawn, 5-6 Richmond Rd, Ponsonby, Auckland, October 3, 2.30pm-5.30pm. RSVP essential.
6. Viva Sessions
The Viva Sessions are back again this year, with three fabulous nights of food, fashion, beauty and wellbeing, with special guests.
Change Your Life - October 20
Join Megan May, founder and chef of Little Bird, leading health researcher Jason Shon Bennett, and Damian Chaparro, yoga teacher and co-founder of Aro Ha retreat, as they share strategies that make a difference with Viva's own expert, wellbeing editor Rebecca Wadey.
Food Evolution - October 21
How important is it to evolve in the competitive NZ food scene? Join Viva's eating out critic Jesse Mulligan as he puts the tough questions to local food hero and master of reinvention Simon Gault; serious carnivore and head chef/co-owner of Cazador, Dariush Lolaiy; and raw food advocate Megan May.
The Modern Man - October 21
Our team of experts discuss the modern man's approach to living stylishly. Join Viva fashion editor Dan Ahwa and Manifesto editor Andrew Glenn with designer Murray Crane and international cocktail maestro Chase Bickerton for an informative and lively discussion.
On the Pulse - October 22
Dress to impress and step inside the magical world of Viva fashion to discover the latest looks and top designers you need to know right now. This is a night of glamour with a runway show, plus the chance to meet the Viva fashion team and New Zealand's newest designers.
— Tickets are $29 each from iTicket.co.nz, and include gourmet canapes, a drink on arrival and a stylish goodie bag.
7. Pink Star Walk
Help raise money for the New Zealand Breast Cancer Foundation and participate in the Pink Star Walk, which is now in its eighth year, in Auckland and Wellington this month and Christchurch in November.
— October 3 and 17
8. Joan Baez
Legendary songwriter and activist Joan Baez is on a world tour, promoting her latest live album, Diamantes, with show dates in Christchurch, Wellington and Auckland.
— October 15, 16 and 20. Buy tickets.
9. New Works
Pieces by Karl Maughan, Nigel Brown and Simon Clarke are being featured among other artists in a group exhibition in Queenstown this month.
— Milford Galleries Queenstown, 9A Earl St, Queenstown, until October 14
10. Mitimiti
Opening the 12th Tempo Dance Festival this year is Mitimiti, an indigenous gallery-style performance by Atamira Dance Company. In his first full-length work, choreographer Jack Gray has drawn on different cultures to tell the tribal stories around the coastal settlement in the Hokianga Harbour. The audience is invited to move around during the show, to take in the expression of the dancers as well as an overhead projection by New Zealand artist Lisa Reihana.
— Q Theatre Rangatira, Auckland, September 30-October 3
11. Sealy's Designer Bed Charity Auction
Four New Zealand creatives, including Huffer designer Steve Dunstan and artist Owen Dippie, have teamed up with Sealy to design beds that will be auctioned off to raise money for the New Zealand Breast Cancer Foundation. You can bid on the auctions, which run from October 5-19, on Trade Me.
12. A Fine Balance
Rohinton Mistry's novel A Fine Balance has been brought to the stage by Prayas Theatre Company with a cast of over 20 and an explosive live band.
— TAPAC, 100 Motions Rd, Western Springs, Auckland, October 8-18
13. Boyz II Men
Soulful crooners Nathan Morris, Wanya Morris and Shawn Stockman (Michael McCary left in 2003) are still touring 20 years after they found fame with hits such as I'll Make Love to You and End of the Road.
— ASB Theatre, Aotea Centre, Auckland, October 17 and St James Theatre, Wellington, October 18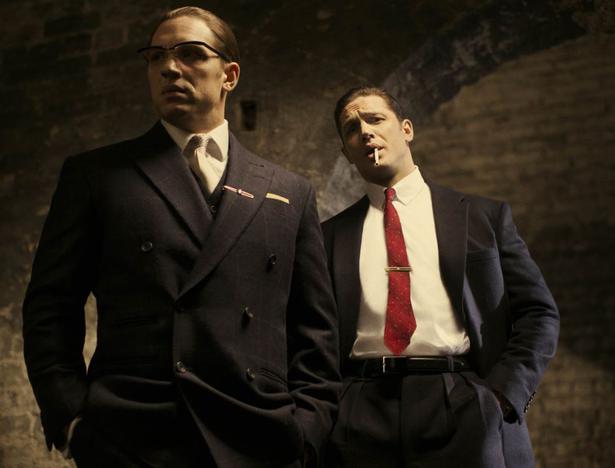 14. Legend
Tom Hardy plays identical twin gangsters Ronald and Reginald Kray (with the help of his New Zealand stunt double Jacob Tomuri) who cause havoc in London during the 50s and 60s.
— In cinemas from October 15
15. Artweek Auckland
Now in its 6th year, Artweek Auckland is a visual arts festival taking place in different locations around the city. We're looking forward to The Max Patte Experience, which explores the elemental force of light and space at Allpress Gallery, and Late Night Art at the Auckland Art Gallery, featuring a live performance by Lawrence Arabia.
— Artweek Auckland, October 10-18
16. Art in a Garden
More than 80 artists from around New Zealand are included in Art in a Garden, with opera singer Rhona Fraser and The Nairobi Trio providing the soundtrack to view the sculptures, paintings, photography, ceramics and jewellery on display.
— Flaxmere Garden, 128 Westenras Rd, Hawarden, North Canterbury, October 29-November 1
17. Camille Henrot: Grosse Fatigue
An encyclopaedic video by New York-based French artist Camille Henrot is on display in Wellington, with still and moving images overlapping in pop-up windows, as if on a computer screen.
— City Gallery, Civic Square, 101 Wakefield St, Wellington, until March 2016
18. World of WearableArt
This year's extravaganza includes local designs as well entries from China, Australia, Poland and the United Kingdom.
— TSB Bank Arena, Wellington, on Thursdays, Fridays and weekends until October 11
19. Burnt
Bradley Cooper plays a washed up chef who attempts to restore his career at a top London restaurant, which is on a quest to earn three Michelin stars.
— In cinemas from October 22
20. Bound Communication and Stories of Love
Acclaimed artist Lisa Roet is presenting a new body of work centered around a gorilla she worked with at Berlin Zoo in the late 80s, using bronze and carrara marble.
— Gow Langsford, Cnr Kitchener and Wellesley Streets, Auckland, 14 October - 7 November 2015
21. Auckland Diwali Festival
Enjoy the sights, sounds and tastes of Indian culture at this year's Auckland Diwali Festival, which takes over Aotea Square, Aotea Centre and Queen St from noon to 9pm each day.
— October 17 and 18, Auckland central
22. Neal Palmer: Complex Rhythms
Neal Palmer's latest body of work explores the idea of growing complexity, with images created by gilding silver leaf as well as paint.
— nkb gallery, 455 Mt Eden Rd, Mt Eden, Auckland, October 15-November 3
23. The Dressmaker
Kate Winslet and Liam Hemsworth star in this film based on an Australian novel about a famed dressmaker working in Paris who returns to her tiny Outback hometown.
— In cinemas from October 29
Share this: