26 Great Things to Do in February
Some of the best food, art and cinema events on around the country this month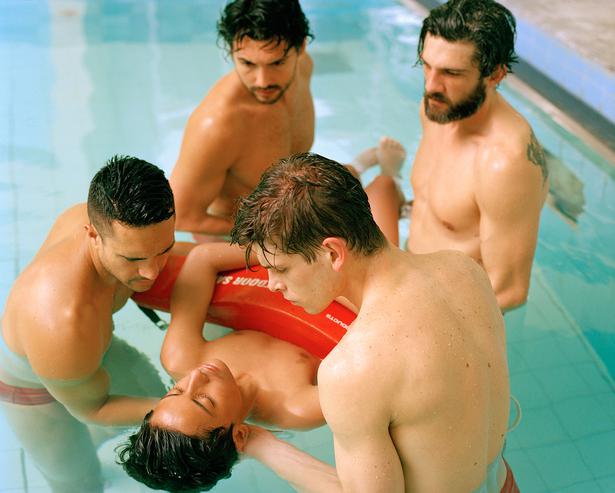 Wednesday Feb. 3, 2016
1. Auckland Pride Festival
Now in its fourth year, the Auckland Pride Festival returns in February featuring 50 different events. In particular, we're looking forward to Certainly Very Merry, an exhibition at Tim Melville Gallery celebrating a cross-section of work by GLBT visual artists, including Russ Flatt, Richard Orjis, Judy Millar and Reuben Paterson.
— February 5-21. Visit aucklandpridefestival.org.nz for event details.
2. No More Dancing in the Good Room
Chris Parker stars in this one man show, which is set in 1999 and is a moving account of a gay boy growing up in middle-class Christchurch.
— Loft at Q Theatre, 305 Queen St, Auckland, February 3-13. Visit silotheatre.co.nz
3. Free Summer Cinema
As the Christchurch Arts Centre continues to be rebuilt, the establishment is hosting free outdoor cinemas in Market Square on the second Friday of every month. February's films include Amy Poehler's Inside Out and old favourite Back to the Future.
— Market Square, Cnr Worcester Boulevard and Montreal St, Christchurch, February 12. Visit artscentre.org.nz
4. Fat Freddy's Drop
Local favourites Fat Freddy's Drop continue their tour in February, with dates in Central Otago and Moutere in New Zealand before heading off overseas.
— Neudorf Winery, Upper Moutere, February 5 and Peregrine Winery, Central Otago, February 7. Visit fatfreddysdrop.com for full tour dates
5. Cirque du Soleil: Quidam
Cirque du Soleil returns with a youthful narrative based around Young Zoe, who lives in her imagination.
— Vector Arena, Auckland, February 5-14. Visit cirquedusoleil.com
6. New Artists at Melanie Roger Gallery
Heidi Brickell, Peter Gouge and Emma Fitts are bringing their talents to a new exhibition at Melanie Roger Gallery this month.
— 226 Jervois Rd, Herne Bay, Auckland, February 10 - March 5. Visit melanierogergallery.com
7. Fly My Pretties - The Royal Takeover
With support from Tiki Taaine, the 15-strong cast of Fly My Pretties are taking over the Isaac Theatre Royal for a performance in the lead up to the five-year anniversary of the 2011 Christchurch Earthquake.
— Isaac Theatre Royal, Christchurch, February 12. Tickets from ticketek.co.nz
8. Zoolander 2
After 15 years, Derek, Hansel and Mugatu are back for Zoolander 2, which features the original stars as well as Penelope Cruz, Kristen Wiig, Benedict Cumberbatch and celebrity cameos from Justin Bieber, Ariana Grande and Joe Jonas.
— In cinemas from February 11. Watch the trailer:
9. Auckland Zoo Open Lates
Make the most of your summer evenings with a stroll through Auckland Zoo, which is open late every Thursday in February.
— Auckland Zoo, 99 Motions Rd, Auckland, Thursday, 5.30pm-8pm. Visit aucklandzoo.co.nz
10. Nick Offerman: Full Bush
Although he's now without his planned touring partner (and wife) Megan Mullally, Nick Offerman will still grace us with his presence for two New Zealand dates with a show promising to "contain a lot more meat entrees".
— Bruce Mason Centre, Auckland, February 11 and The Opera House, Wellington, February 12. Tickets available from ticketmaster.co.nz and ticketek.co.nz
11. French Film Festival
The annual Alliance Francaise French Film Festival kicks off in Wellington this February, with Julien Rappeneau's Rosalie Blum playing on opening night. Other films to watch out for are The Brand New Testament (Le Tout Nouveau Testament), starring Catherine Deneuve, and Courted (L'hermine).
— Wellington, February 16 - March 6 and Auckland, February 25 - March 13. Visit frenchfilmfestival.co.nz
12. Bepen Bhana: Frankie Goes to Bollywood
Bepen Bhana's large-scale diptychs, created in response to his upcoming Parehuia McCahon House Artists' Residencey in Titirangi, put Bollywood film stars in West Auckland contexts.
— Te Uru, 420 Titirangi Rd, Titirangi, February 13 - May 15. Visit teuru.org.nz
13. Napier Art Deco Festival
The Tremains Art Deco Festival is Napier's annual celebration of its 1930s heritage. Organised by the Art Deco Trust, the five-day festival features over 250 events, including balls, brunches, vintage car rides, and Deco dance lessons. Read our top five things to do.
— February 17-21. Visit artdeconapier.com
14. Peggy Guggenheim: Art Addict
Socialite and art collector Peggy Guggenheim, who compiled one of the world's most impressive collections of modern art, is being celebrated in this new documentary, which features interviews and archival footage.
— At Rialto cinemas from February 18. Watch the trailer.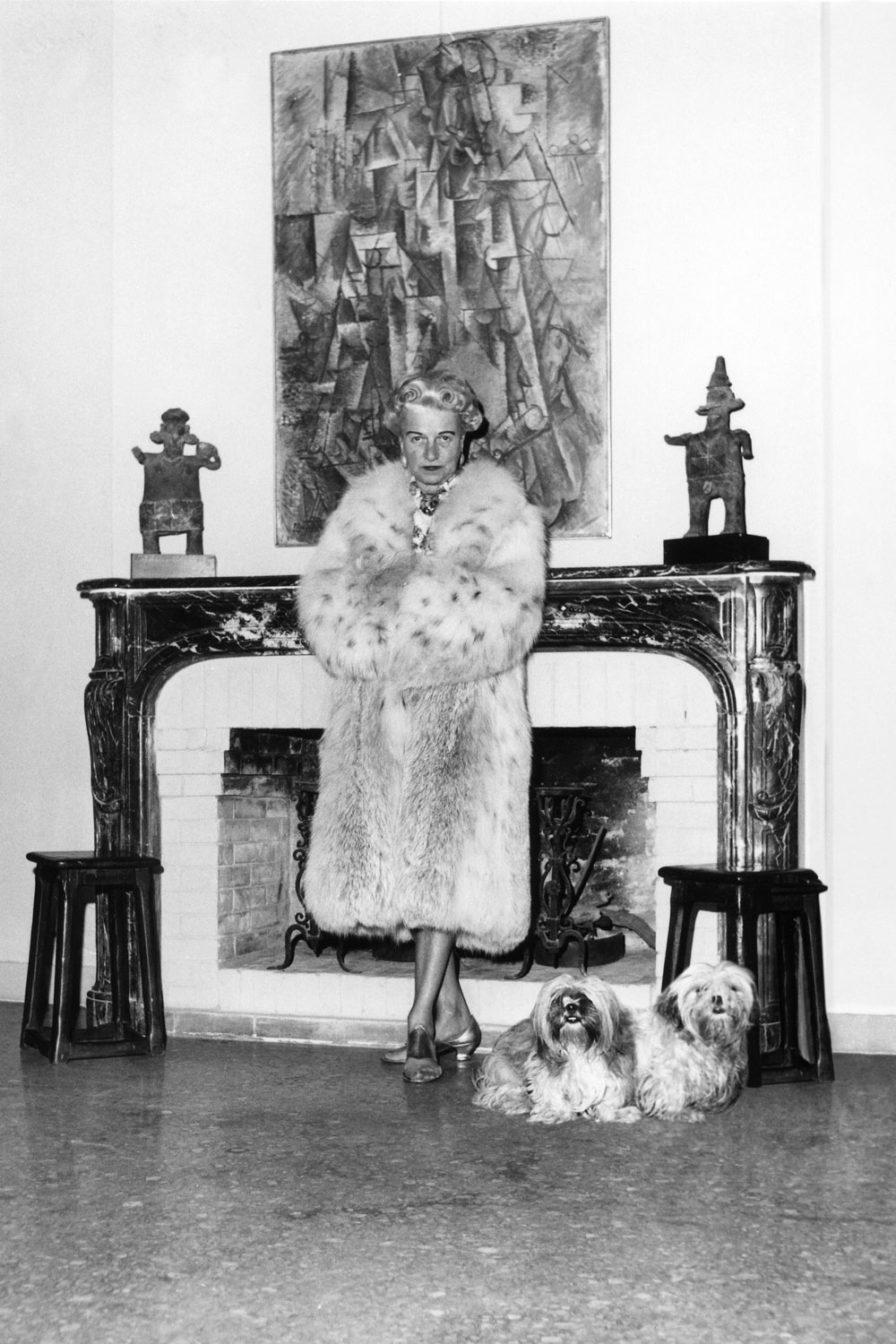 Peggy Guggenheim. Picture / Supplied.
15. Auckland Lantern Festival
Eat delicious food while marvelling at on-stage performers, traditional Chinese festivities and, of course, the locally-famous lights at this year's Auckland Lantern Festival, which celebrates the Chinese New Year.
— Auckland Domain, February 18-21. Visit aucklandnz.com/lantern
16. NZ Polo Open
Take part in the traditional stomping of the divots, watch the sporting action or compete for best dressed in Spy Fashion in the Field at the NZ Polo Open, which is now in its 49th year.
— Auckland Polo Club, Clevedon, February 21. Visit iTicket.co.nz for more information
17. Splore
Listen to headliners Leftfield, My Baby, Aroha + Tali, participate in workshops and see performances and art installations at this year's Splore festival.
— Tapapakanga Park, February 19-21. Visit splore.net for information and tickets
18. Pop Up Globe
The highly anticipated pop-up Globe Theatre, which is a full-scale working replica of the iconic London building, kicks off in February, featuring plays Romeo & Juliet, Twelfth Night and Much Ado About Nothing, among many others.
— Bard's Yard, 38 Greys Avenue, Auckland CBD, from February 19. Visit popupglobe.co.nz
19. Raggamuffin
There's an impressive line up of acts headlining Raggamuffin 2016, including Wu-Tang Clan, Macy Gray, The Game, Xzibit and House of Pain, as well as local favourite Savage.
— The Trusts Arena, 65-67 Central Park Drive, Henderson, Auckland, February 20. Visit raggamuffin.co.nz
20. Death Cab for Cutie
Washington-based indie band Death Cab for Cutie are playing two concerts in New Zealand for the first time since 2012, this time as a five-piece.
— The Opera House, Wellington, February 20 and St James Theatre, Auckland, February 23. Tickets from ticketek.co.nz
21. One Day in the Afternoon of the Gods
To mark Max Gimblett's 80th birthday, Gow Langsford Gallery is hosting an exhibition in the celebrated artist's honour, as well as publishing a part biography, part scrapbook From Grafton to the Guggenheim.
— Gow Langsford Gallery, February 21-March 19. Visit gowlangsford.co.nz
22. A$AP Rocky
American musician A$AP Rocky, who's just designed a 90s-themed collection for Guess, is returning to New Zealand following the international success of his latest album.
— Vector Arena, Auckland, February 21. Tickets available from ticketmaster.co.nz
23. Girls
The fifth season of Lena Dunham's Girls premieres this month, which sees Hannah, Marnie, Jessa and Shoshanna looking in new directions and gradually growing up.
— Soho, Sky channel 10, February 25, 8.30pm.
24. Diner en Blanc
Now in its third year, Diner en Blanc is held all around the world at mystery locations and is one of the most stylish events on the calendar. The date has been set, the dress code we know — glamorous white and only white. And the location? Well, that is always a surprise right to the very last minute.
— February 27. Visit auckland.dinerenblanc.info
25. Clevedon Jazz, Wine and Food Festival
Nathan Haines, Phil Broadhurst and the Chris Mason-Battley Group are playing at this year's festival, which is set among food and wine stalls in Clevedon.
— Auckland Polo Club, Clevedon, February 28. Visit facebook.com/clevedonjazzwinefoodfest
26. Tami Neilson at Myers Park
Music in Parks has teamed up with Myers Park Medley to bring locals a free concert featuring Tami Nielson, Delaney Davidson and Coco Davids.
— Myers Park, Auckland, February 28, 12-5pm. Visit musicinparks.co.nz
Share this:
More Culture & Travel / Going Out