4 Things to Do This World Environment Day
This year's theme is "Seven Billion Dreams. One Planet. Consume with Care"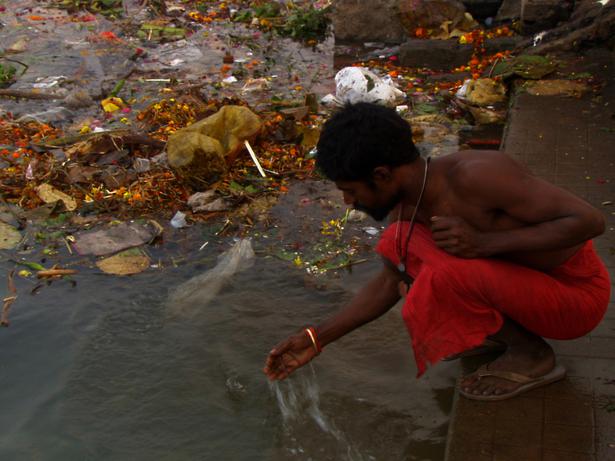 Friday June 5, 2015
Today is World Environment Day, a global day backed by the United Nations to raise awareness of the issues facing the environment. This year's theme is "Seven Billion Dreams. One Planet. Consume with Care", with a focus on living sustainably and doing more and better with less. There are various initiatives happening around the world to mark the day, the idea for each individual to do something big or small. Here, a few easy things to do to inspire you to make a change - today and beyond.
1. Watch and Learn
Be a conscious consumer and educate yourself - documentaries are a good place to start. Those in the South Island should head to the screening of One Water, hosted by MAD4CO (Making A Difference for Central Otago) as part of a series of events for World Environment Day. The documentary looks at the world's changing relationship with water as it becomes even more scarce. Showing on Saturday at 2pm, tickets are $10; book by phoning (03) 448 6115.
For fashion lovers, download The True Cost for an eye-opening look at the impact the fashion industry - fast fashion and high-end - has on people and the environment. The must-watch film features interviews with the likes of designer Stella McCartney, environmental activist Vandana Shiva and journalist Lucy Siegle - download it here.
2. Make Your Meal Count
Free-range, locally sourced and organic ingredients are now regularly seen in Auckland's cafes and restaurants, as are ubiquitous glass jars and pallet furniture - read more inspiring ways to be a conscious diner here.
3. Support A Cause
New Zealand's own Eco Fashion Week begins in Lower Hutt on Tuesday, showcasing local sustainable and ethical design. On June 10 they will host a screening of The True Cost, while the night following is an evening at The Dowse Art Museum with eco-designer Miranda Brown. There is also a runway showcase of local and international labels with a focus on eco design. The event runs until June 13, buy tickets here.
Later in the year on August 1 is an upcycled designer fashion show fundraiser, featuring upcycled outfits sourced from donations to West Auckland Hospice Shops. The clothes on the runway will later be available to buy, with all proceeds going to Hospice West Auckland. Barbara Williams, CEO of Hospice West Auckland, says the evening is a way to showcase the quality of clothing donated to Hospice opshops. "Op shopping is good for your wallet, the planet and your community and we are keen to show that it can also be brilliant for your wardrobe." Buy tickets here.
4. Be a conscious dresser
Sarah Lancaster of Auckland sewing lounge Sew Love is hosting a 'craft party' tonight, to mark the first birthday of the lounge as well as to take part in Etsy's Global Craft Party. The timing on World Environment Day is another happy coincidence, with the focus on mending and upcycling a way to make a difference in the way you consume. Tonight from 5pm-9pm, St Kevin's Arcade, Koha on exit.
Other ways to be add style and substance to your wardrobe? Support locally made design, buy vintage, make do and mend, pass things on - find more inspiration here, and find some of our favourite vintage spots here.
Share this:
More Culture & Travel / Features & Profiles