7 Fun Things to Do This Weekend 14/04/16
Head out to a ceramic exhibition, see a Spanish film or go for dumplings this weekend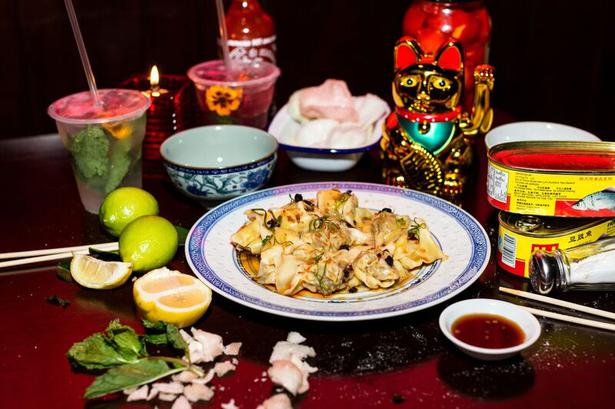 Thursday April 14, 2016
1. To celebrate its fifteenth birthday, Kokako Organic Coffee is opening its roastery to the public on Friday. Between 8am and 1pm you can stop by to see what happens behind the scenes and have a complimentary brew.
— 606 Great North Rd, Grey Lynn, Friday April 15
2. Real Groovy is celebrating Record Store Day this Saturday - a worldwide event dedicated to the culture of the independently-owned record store. Real Groovy is placing focus on rewarding the fans that support the store, with live bands, DJs, giveaways and, most importantly, a huge drop of fresh second-hand vinyl.
— 369 Queen St, Auckland City, Saturday April 16.
3. Opening today is Lucky Lucky, a new pop-up dumpling restaurant located at the side lane entrance of Las Vegas Club. As well as dumplings, head chef Yukio Ozeki will also be serving up confit duck pancakes, bao and cocktails sealed in bubble tea cups. The menu is kept simple with only 10 items, with a focus of fresh ingredients at a low price.
— 339 Karangahape Rd, opening Thursday April 14.
4. Painter Marie Le Lievre is holding a solo exhibition at Trish Clark Gallery titled Flipping Out. The works are the result of a year spent working full-time from her studio in Christchurch. Composed from layers of paint in varying thickness, colours slip and bleed into one another to form unpredictable arrangements.
— 1 Bowen Ave, Auckland City, runs until April 29.
5. The Spanish Film Festival hits Academy Cinemas this weekend. There are 17 films in total that explore Spanish culture from a multitude of perspectives, including Ma Ma, starring Penelope Cruz, which is an account of a woman who is diagnosed with breast cancer and the resulting emotional reconnection with those around her.
— 44 Lorne St, Auckland City, runs until April 29
6. Get a head start on your winter wardrobe by browsing our edit of the best boots, coats and luxurious staples. 
7. Ceramic artist Jinho Jeong is showing in an exhibition at Whitespace gallery. Jinho originally trained at Kyonggi University in South Korea, and has since spent a further year at the highly acclaimed Jingdezhen Ceramic Institute in China. The ceramics are crafted in a soft pastel colour palette and are incredibly precise, enhanced by the geometric grids on their exterior.
— 12 Crummer Rd, Ponsonby, runs until May 1.
Read our April culture guide for more events on around the country this month
Share this:
More Culture & Travel / Going Out