7 Fun Things to Do This Weekend 21/04/16
Make it a memorable weekend with these food, arts and comedy events happening across the country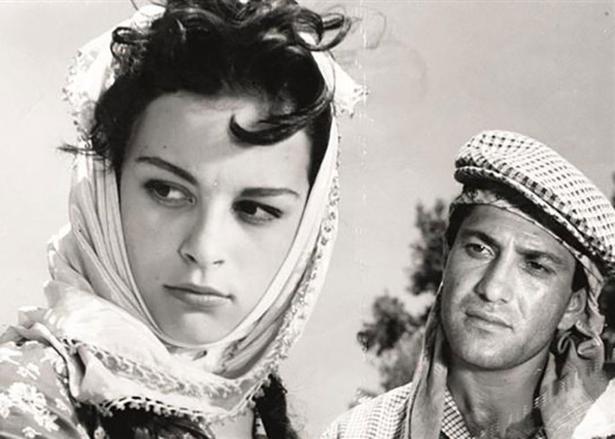 Thursday April 21, 2016
1. As part of The Turkish Film Festival, Dry Summer is screening at Nga Taonga Sound & Vision on Saturday. The melodramatic film from 1964 is a Turkish classic that chronicles a tobacco farmer's escapades, as he attempts to build a damn to divert water away from a neighbouring farm.
— Nga Taonga Sound & Vision, 84 Taranaki St, Wellington, Saturday April 23, 7pm.
2. Get involved with various Fashion Revolution Week events, including screenings of documentary The True Cost and repurposing workshops. The aim is to bring transparency to the conditions for those who manufacture the world's clothes and accessories. Sunday marks three years since the Rana Plaza tragedy, when 1134 people were killed and over 2500 injured when a garment factory complex collapsed in Dhaka, Bangladesh.
— Various locations across the country, until April 24.
3. The NZ International Comedy Festival kicks off on Friday night with the Flick Electric Co Comedy Gala. Hosted by Rhys Darby, the show ensures two hours of laughs from comedians such as Cori Gonzalez-Macuer, Rose Matafeo and Guy Montgomery.
— ASB Theatre, Aotea Centre, 50 Mayoral Dr, Auckland, Friday April 22.
4. Kelmarna Organic Community Gardens is hosting an autumn festival on Sunday. The fundraiser for the community project will include food stalls from Orphans Kitchen, Little Bird Organics and Nice Blocks. Workshops on topics such as beekeeping, urban chickens and composting will also be taking place throughout the day.
—  12 Hukanui Cres, Ponsonby, Sunday April 24.
5. Anna Miles Gallery is currently showing Looming from the Margins, an exhibition of watercolour works by artist Amber Wilson. Running until May 7, the watercolours explore texture and offer contemplation on the way that we see, as much as what we are seeing.
—10/30 Upper Queen St, gallery open Thursdays, Fridays and Saturdays, 11am – 3pm.
6. The Pop Up Globe has extended its season, as well as offering guided tours of the working replica of the London theatre. The tour explores the background of the structure, originally built by Shakespeare and his company in 1614, as well as looking at the relationship between the physical theatre itself and Shakespeare's work.
— Bard's Yard, 38 Greys Ave, Auckland CBD, tours run daily until May 7.
7. Pop ping pong is on this weekend in Takutai Square – why not challenge friends or a stranger to a game? The free event is part of an arts initiative by the Waitemata Local Board in collaboration with design studio Alt Group. If you're there on Saturday, also check out the Britomart City Farmers Market from 8am - 12.30pm.
— Takutai Sq, corner of Gore and Tyler St, Britomart, until April 28, 9am - 6pm.
Read our April culture guide for more events on around the country this month
Share this:
More Culture & Travel / Going Out