9 Fun Things to Do This Weekend 18/02/16
It's a huge weekend of festivals, parades and polo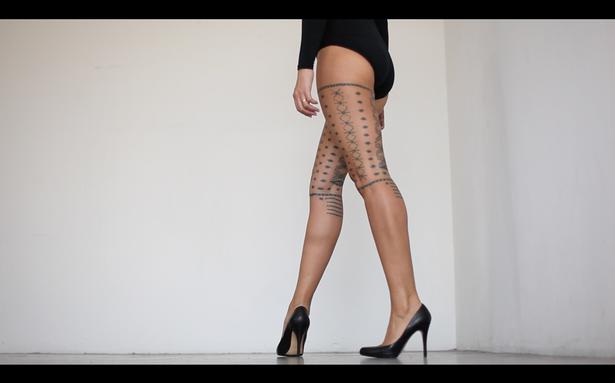 Thursday Feb. 18, 2016
1. Sydney-based artist Angela Tiatia's latest exhibition Survey/Fa'aliga is an inspiring look at the representation of identity. Angela's works explore themes of pacific stereotypes, globalisation and the use and misuse of femininity in mass consumer culture: the video piece Walking the Wall (2014, pictured above) sees the artist exposing her traditional Samoan female malu tattoo and wearing a pair of heels. By openly revealing her malu, she confronts a Samoan cultural taboo while simultaneously embracing symbols of female sexuality. On until March 19 at the Mangere Arts Centre, with an artist talk this Saturday at 12.30pm.
2. Head to Clevedon and stomp the divots at the Land Rover New Zealand Polo Open on Sunday. Make like Kate Middleton - or Julia Roberts, or Jilly Cooper - and dress up for the occasion, with the Spy Fashion on the Field contest (find inspiration with these very pretty dresses). If you prefer the theatre to sports, the Auckland Theatre Company's production of Polo plays at the Sky City Theatre at 4pm.
3. Where else would you get to see Wu-Tang Clan, Macy Gray, Inner Circle, Sly and Robbie, and Diana King but Raggamuffin? The reggae and roots festival returns to Auckland's Trusts Arena, and this year will donate a portion of ticket sales to the Raukatauri Music Therapy Trust.
4. The weekend's other big festival is set to be Splore at Tapapakanga Park, with a huge line up of music, art, performance and workshops - like home composting for beginners and a Voguing dance workshop.
5. Head to the Embassy Theatre to watch a French film, as part of the Alliance Française French Film Festival. The festival runs in Wellington until March 6, with several options playing this weekend - including Lola, following a workaholic working at a fashion magazine who falls for a computer nerd.
6. Celebrate the LGBTIQ community and get in the spirit of the Auckland Pride Parade, which makes it way down Ponsonby Rd beginning at the Three Lamps end at 6pm. The iconic parade is part of the wider Pride Festival, and Saturday is 'Pride Day'. And throwback alert: noughties girl band True Bliss plan to reunite to perform (sans Carly Binding).
7. Celebrate Napier's 1930s heritage at the Tremains Art Deco Festival, the five-day festival organised by the Art Deco Trust. Running until Sunday, there are over 250 events, including balls, brunches, vintage car rides, and Deco dance lessons. Read our top picks. If you're in Auckland and can't make it to Napier, take a tour around some of the city's own Art Deco highlights.
8. Take in the sights at the Auckland Lantern Festival, at its new Auckland Domain location from 5pm Friday until Sunday. As well as over 800 handmade Chinese lanterns, there will be food and craft stalls, performances and a fireworks display at 10.15pm on Sunday.
9. In the mood for some intense shopping with hundreds of other people? Then head to High St's Loaded on Friday morning to try and get your hands on a pair of the new black version of the Yeezy Boost 350. The sneaker is part of Kanye West's much-hyped collaboration with adidas Originals. Expect crowds; thousands lined up for the last release.
For more events, see our February culture guide.
Share this: