It's the International Day of Happiness, So Get Inspired to Be Happy
Positive vibes only today as we celebrate a day of happiness!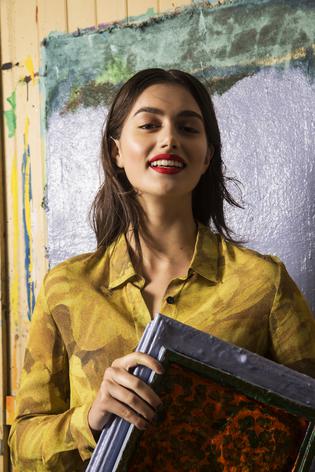 Today marks International Day of Happiness a movement aimed to make the world a happier place. The call to action is simple: "I will try to create more happiness in the world around me". Here are our suggestions to help celebrate today's positive vibes.
• 5 people share what's making them smile. Be inspired by these happy stories.
• From bold colours to slogan T-shirts with positive messages, let the clothes you wear impact your mood.
• Follow a funny Instagram account like @EveryOutfitOnSATC or @siduations - the latter is touted as fashion's current funniest Instagram account and is sure to make you smile.
• The recent fashion week circuit celebrated an upbeat mood in an uncertain world. Read Robin Givhan's story on why in bleak times, fashion can help make you smile again.
• Turn up the volume today and cheer up with these happy songs to get you in a positive state of mind.
• Indulge yourself with this delicious Black Bean Chocolate Cake Recipe.
• Read our hilarious interviews with local funnyman Eli Matthewson or UK's Chatty Man Alan Carr.
Be inspired by the good things in life. Sign up now to receive emails from Viva, and twice a week you will be sent the latest news, profiles, videos, fashion shoots, competitions and more.
Share this: