A fashionable guide to Paris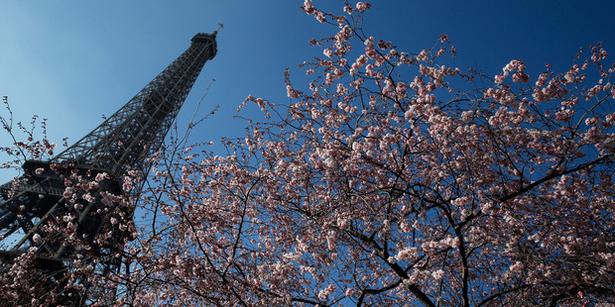 Wednesday March 12, 2014
MARTY ANDREWS, Fabric
Claus
14 rue Jean-Jacques Rousseau
After beginning each morning with a 6am run, we immediately go in search of the perfect spot for some much-needed coffees and breakfast, to set the tone for the busy day ahead. There is no better place, than Claus! Breakfast is their area of expertise, and with patrons such as Garance Dore, it is one of the very few places it pays to book if you're after breakfast or for lunch too. With a unique interior inspired by Bauhaus kitchens and traditional German delicatessens, it is hard not to be charmed.
Telescope Cafe
5 rue Villedo
When you are racing around Paris, it is always comforting to have a couple of pre-planned spots to get a great coffee (or two) on your way. One of our favourites is in the Palais-Royal, at the bustling Telescope Cafe. They roast their own beans, keeping only small stocks on hand to ensure freshness, which does not go unnoticed.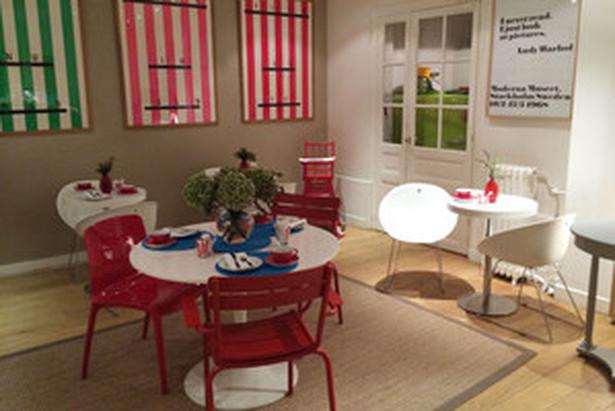 Hotel Arvor
8 Rue Laferriere
One of the fantastic things about travelling to Paris twice a year, is discovering new and intriguing places to stay.
This time was the Hotel Arvor, a boutique hotel in the Little Athens neighbourhood, below Montmartre, recommended to us by the team at Margaret Howell on our previous trip.
Broken Arm Cafe & Shop
12 rue Perree
For a bit of shopping, and of course, more coffee, we head to the Broken Arm cafe and store. Spread over one block and two levels, the food is delicious, and it houses a compelling list of brands (Christophe Lemaire, Isaac Reina, Carven, Kenzo, Raf Simons, and others) in what is simply a beautiful store setting.
Colette Water Bar
213 rue Saint Honore
The much-applauded Colette is always worth a mention, for those who are yet to discover it. It really is a destination shop and great place to stop by just for lunch too. Buried below the amazing Colette store space, Colette Water Bar is a unique place to calm down from the rush of spending sprees and excitements in Paris, and perhaps you will spot a celebrity or buyer or two.
Hand
39 Rue de Richelieu
As much as the French love their fine dining, they also love a good burger, and the same goes for us! Hand is a great American burger joint, right in the very centre of things, and the food is extremely satisfying.
Kunitoraya
5 rue Villedo
There is never a time not to have a great Japanese meal, and being in Paris is no exception. Kunitoraya is one of the best, specialising in their famous Udon noodles, which are hand-made in traditional ways by the owner himself, Masafumi Nomoto.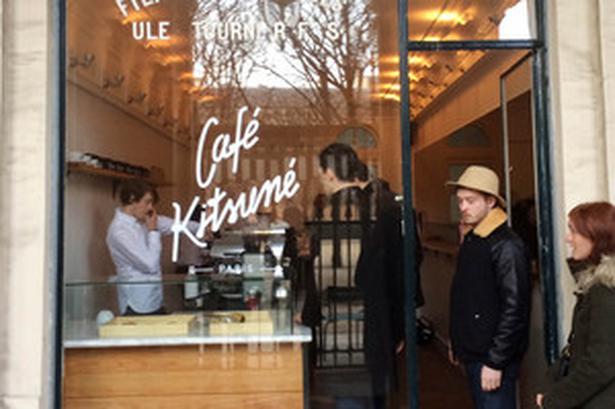 Cafe Kitsune 
51 Galerie de Montpensier
We stopped by the new Cafe Kitsune before our buying appointment with the team behind the cafe and the brand - Maison Kitsune. Situated just around the corner from its flagship store in the picturesque Palais Royal Gardens, this super creative brand (who also happen to be a record label) serves up more excellent coffees to keep us going.

MARILYN SAINTY, Scotties
L'Arbre des Voyelles by Giuseppe Penone
"I adore this bronze tree and love that in the Tuileries there is a wild garden amongst the manicured and often quite formal trees. I was told that it appeared after a storm, I am not sure if that is true but it is a nice story. I have visited it often and at different times of the year but I love it when the winter roses are flowering."
Palais Royal
"I love walking through Palais Royal especially in the summer when often it is filled with children playing."
Derriere
69 rue des Gravilliers
A restaurant set in an eclectic apartment, where guests choose to sit in the dining room, bedroom, boudoir or lounge. "We have had a lot of fun eating here at Derriere in Les Marais, it really is amusing."
Communist Party Headquarters
Place Colonel Fabien 2
"The building I have been meaning to visit for sometime," says Marilyn. Designed by Brazilian architect Oscar Niemeyer and built in 1972, this striking, futuristic building has become a favourite of fashion brands, with Prada, Dior and Louis Vuitton hosting shows and fashion shoots here.
Ile St Louis
This season Marilyn and her team rented an apartment on one of the islands in the Seine. "Staying on the Ile St Louis at this time of year has been perfect, it has everything you need. There is a real sense of community, fantastic food shopping and very good restaurants."
Sorza
51 Rue Saint-Louis-en-l'ile
"We ate delicious zucchini pasta with scallops at Sorza in Rue Saint Louis-en-L'ile," recommends Marilyn.
Semilla
54 rue de Seine
A "very delicious" restaurant in Rue de Seine, owned by New Zealander Drew Harre.
Share this:
More Culture & Travel / > International