A Guide To Getting Around Hawke's Bay Wine Country
Yvonne Lorkin tells us how to maximise wine-time in the Hawke's Bay with an exciting mix of festivals and vineyards galore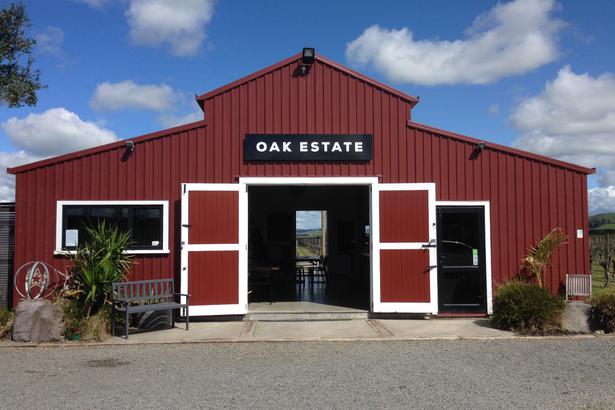 Tuesday Oct. 17, 2017
Keeping track of all that's new and essential-to-do when it comes to maximising your wine-time in Hawke's Bay is no easy feat. Do you stick with the tried-and-trusted statesmen of the industry or take a taste bud gamble on the new kids? Why not grab a combo, then upsize it with a festival or two?
Craggy Range are due to overhaul their entire cellar door space by mid-November to create a more personalised, intimate, booth-style tasting space, where you'll be able to ooh and ahh over the incredible view of the Te Mata cliff-face looming above the winery on one side, and potter around the gorgeous potager garden on the other. You may find new Michelin-starred head chef Casey McDonald out there harvesting herbs and greens for his adventurous menus in Terroir Restaurant next door.
READ: Where To Stay: Craggy Range, Hawke's Bay
The glorious old red shed at the southern end of Ngatarawa Rd is now home to Oak Estate Cellar Door and Kitchen. Open Wednesdays to Sundays 11.30-5pm, it's the baby of Swiss chef Stefan Loetscher (ex Pure in Herne Bay) and his German-born wife, Nadine. Giving up the frantic Auckland scene for a life in the vines with their family, they offer chardonnay, pinot gris, rosé and syrah and a merlot will appear in the mix shortly. Enjoy home-baked breads, homecooked pasta, pastries and platters where local produce dominates, in their rustic, family-friendly outdoor area and have a tasting at your table.
Oak Estate is part of the Bridge Pa Triangle Wine District, New Zealand's newest official wine region. Each year, wine producers in the area participate in a fantastic festival, where each winery offers tastings, great music, fabulous foody treats and ticketholders are trundled from winery to winery by a convoy of buses. What could be easier? Tickets for the January 20 event, running from 10am-6pm, are available from eventfinda.co.nz. The event is capped at 2500 tickets, so be quick.
READ: Where To Eat in The Hawke's Bay
If you're also partial to a craft brew or two, then zoom out to Zeelandt Brewery in Esk Valley, where Christopher Barber has his range including Helles Pale Ale, Extra Special Bitter and Schwarzbier, among others. In the same building you'll be able to sample wines made by his brother Philip, from Petane Estate. Petane is renowned for superb chardonnay, viognier, pinot gris, syrah and viognier — so get the best of both worlds at 14 Shaw Rd, Eskdale.
New Zealand's ultimate food and wine event is held twice a year in Hawke's Bay. Known as F.A.W.C, the Food and Wine Classic stretches out over 10 days in summer and again in winter. Encompassing celebrity chef appearances, seminars with wellness experts, winemakers, sommeliers, artists, brewers and baristas, there are tasty events for every palate. This summer's programme runs from November 3-12, tickets available from eventfinda.co.nz.
VISIT: 7 Great Places to Visit in The Hawke's Bay
Head out to the coast if you can to savour the tantalising treats offered by Te Awanga Estate, Elephant Hill, Clearview Estate and Beach House Wines. There's something in those ancient seaside soils that give the wines from this area (lovingly referred to by the locals as the "Te Awanga pebbles") a distinct mineral-edge and classic fruit concentration.
Share this:
More Culture & Travel / Going Places