A New York moment
Amanda Linnell flies into the Big Apple for a whirlwind of lunching, launches and a surprise special event.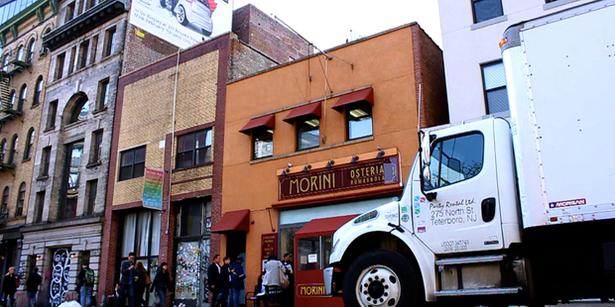 Thursday Sept. 19, 2013
Flying half-way around the world to New York and discovering your luggage hasn't arrived means only one thing. Hit the shops!
I'm in the Big Apple for a three-day media conference hosted by Kiehl's - the all-American skincare company that has been in business for more than 160 years and it's going to be tight schedule of launches, lunches and events.
Our base for the week, is the oh-so stylish Mondrian in Soho, conveniently located one block back from Broadway. Thank goodness for late night shopping. I stock up on basics - and a few not-so-basics - before grabbing a salad from the deli Dean & Delucca's and heading back to my room. Fortunately, the ever-efficient Kiehl's team has left a survival kit of the most popular products for me to use.
I apply Kiehl's iconic Midnight Recovery Concentrate to my face. Developed in 2009, this oil-based product glides on and I instantly feel its effect on my dry, tired skin, despite it's light texture. No wonder, globally, one of these sells every minute. From my room on the 18th floor, I marvel at the Manhattan skyline twinkling through the floor-to-ceiling glass windows.
This is the city that never sleeps, but I'm out for the count within minutes.
Awakened by the rising sun, I can't wait to get downstairs and meet the rest of the media. It's like a scene from a Miss World competition, Kiehl's staff circling with signs above their heads reading "France, New Zealand, South Africa" and "Korea, Japan, China". We are loaded on to a bus and head out to New Jersey and Kiehl's laboratories.
Let's just say you won't find this part of the world on the tourist maps.
Inside a nondescript building, serious reseach and innovation is taking place. The beauty industry is big money, and the time and energy put into developing effective products takes years.
We meet Dr Angelike Galdi, Kiehl's head chemist and director of research and development, who has a masters in biochemistry, and the far-too-young looking Dr Geoffery Genesky, a chemical engineer and Kiehl's Skin Care Laboratory research and innovation manager. Over orange juice and croissants, Genesky explains how around 10 new products are created a year, driven by research and demand. "It's important at Kiehl's to produce products that stand the test of time, that are not trend-based or need to be replaced each year with what's new." When describing a face cream he talks about texture and "sensorality", and I marvel at the terminology.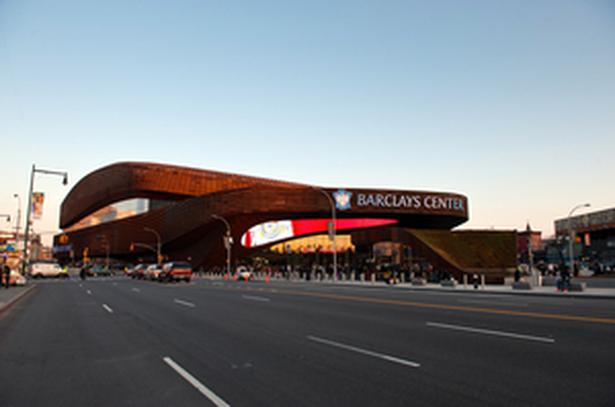 Back to the hotel and Kiehl's worldwide general manager, the glamorous Cheryl Vitali is hosting lunch. We are told more about the uniqueness of the Kiehl's brand which started out as an old-world apothecary in New York's East Village.
After lunch we head to the original flagship store situated at 109 3rd Ave. Now owned by L'Oreal, Kiehl's is a business steeped in family values. It prides itself on its simple packaging and personal service which includes customers being given free samples as a way to discover new products. "We want our customers to learn about their skin, try products before they buy them," enthuses Cammie Cannella, Kiehl's vice-president of education and customer relations worldwide.
"It helps build trust in the products and in the person. So what you get is probably a slower growth, but a stronger one."
The company is also heavily involved in the community and charity work and uses this afternoon to reveal the Lab Coats series which sees the company's mascot - a skeleton called Mr Bones - decked out in a series of white coats customised by leading artists musicians and artists. It's hard not resist the superb range of products on sale, and I shop up a storm, buying gifts for home.
One of the many highlights of the trip comes the next day, with the launch of Kiehl's Super-Multi Corrective Cream at the New Museum, at 235 Bowery St on the Lower East Side. The cream (which launches in New Zealand later this year) is treated with the same respect as a prize piece of art and displayed on spotlit plinths.
After a Q&A with the Kiehl's team of experts, we are taken on a guided tour of the museum and its contemporary art collection, exhibited in a cutting edge urban environment. An installation of old pushchairs and ropes pays homage to slaves and the homeless. It's a moving reminder of city life.
For the Kiehl's tour, however, it's back to the shiny world and lunch at the Michelin star awarded restaurant Public. Head chef Brad Farmerie has carved out an impressive reputation for his approach to global cuisine and it's wonderful to see on his resume that his biggest influences include Kiwis - working for Peter Gordon at the Sugar Club in London and assisting Gordon and Anna Hansen in the opening of The Providores and Tapa Room in 1996. The Public menu is based on hard-to-find ingredients from around the world - including New Zealand venison, Ora King salmon, a host of New Zealand wines and even an Epic Lager and Tuatara Pilsner. It helps that the wine director is also a New Zealander, Jesse Webster.
Kiehl's prides itself on its range of products that appeals to both sexes - the brand started making products specifically for men back in the 60s and Andy Warhol was a regular customer. After lunch we're off to learn about a new men's product, Facial Fuel Heavy Lifting Cream, which launches in New Zealand next week. Tucked away at 137 Perry St (just down the road from Carrie Bradshaw's apartment in Sex and the City) is the Cooper Classics Collection of vintage cars and here we meet guest speaker, Kiehl's ambassador Doug Stoup. An extreme adventurer, he regularly goes on missions to the North Pole or paddleboarding in the Amazon, and is a hardcore tester of their products. He regales us with fascinating stories of derring-do.
On work trips like this, doors open that you wouldn't normally get to step through. On our final day it's a graffiti-ed door in Soho, one you'd walk past without a second glance, but once inside you find yourself in a multi-storied, multimillion-dollar luxury warehouse apartment. There's the indoor pool on one level, the giant living space with huge kitchen on the next level, the bedrooms and on up to fifth floor study and roof garden.
We are here for the unveiling of the new Kiehl's Skin Rescuer - a lightweight moisturiser which, thanks to innovations in the lab, works to de-stress sensitive skin. To get in the zone, we're led through a meditation and relaxation exercise, before heading up to the study to join New York dermatologist Dr Adam Geyer, taking a few (no doubt expensive) hours away from his Tribeca Park practice.
Stress affects us all differently, he explains. "If you go through a bout of something terribly stressful, we tend to reflect that very quickly in the skin, whereas with a low, smouldering stress, it takes a lot longer for the signs and symptoms to develop. Physical versus emotional stress: if you have a surgery, it is going to be different than if you break up with a partner, but both can impact the same pathways in terms of your body's response to emotional and physical stress."
Examples of this include redness, bump-iness, dehydration and flakiness. Long term, the effects are accelerated lines and wrinkes and photo-ageing.
"People are looking for something to calm their redness but to also treat their flare-ups and breakouts. This product does three things: hydrates and calms acute inflammation, blocks the mediators of inflammation from creating the pattern of inflammation . . . and then it also has ingredients to strengthen that barrier function and make it more resistant and hardy in the long run, to decrease the pattern of cyclic inflammation."
Geyer's top skincare tip? Good sunblock.
There's no stress with our crew, as we glide down the stairs and out on to the street.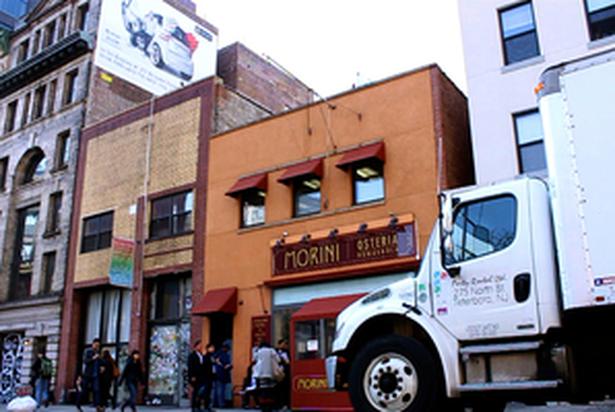 It's lunchtime and we take a short walk around the corner to an Italian feast "family style" at Osteri Morini (218 Lafayette St). Platters of mouthwatering dishes are served down the middle of the table. I've never tasted such melt-in-your-mouth truffled ricotta ravioli and chin-wiping prosciutto and mortadella meatballs. It's loud and noisy, and it takes a few seconds for the Kiehl's crew to grab our attention to introduce a visitor who has popped into say hello. It's none other than singer Alicia Keys - another Kiehl's brand ambassador. She's cool, laid back, and everyone is amped because tonight Kiehl's has arranged for us all to see her live in concert at the Brooklyn Centre.
And so, a few hours later, we find ourselves in VIP boxes, drinking champagne and dancing as Keys lets rip with her anthem Empire State of Mind. This is definitely a moment, a trip to remember.
Share this:
More Culture & Travel / > International