A Star Player Tells Us What to Expect From The Urban Polo
The Heineken Urban Polo kicks off in Auckland this weekend before making its way across the country
Friday Feb. 23, 2018
Kiwi Sam Hopkinson is one of the world's top polo players and a key organiser of the Heineken Urban Polo, which is bringing a refreshing new face to "the sport of kings" from this weekend.
Ahead of the events in Auckland, Hamilton and Wellington, combining tradition with music, food and fashion, we asked Sam about his impressive career and what polo first-timers need to know.
How did you begin playing polo?
I grew up on a farm with two sisters who rode horses so I'd been riding for several years before starting polo. My under-17 rugby coach played polo and got me started.
When did it become clear it was going to be your career?
Two years after picking up a stick I travelled to the UK on finishing school — it was my first introduction to the international polo world and a real eye-opener for a boy from Canterbury. At the end of that first season, I knew it was something I wanted to pursue and be good at so headed home with a new ambition.
What's the most challenging thing about being a polo player?
One of the best and worst things was the constant travel but the most challenging was maintaining a high-quality string of horses to compete with the best. It's not a sport you can turn up to under-prepared as you have eight to 10 horses that have to be peaking at the right time.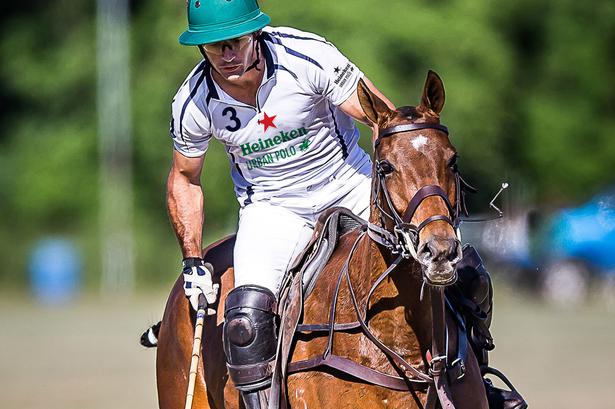 Do you have a stand-out memory from your time playing alongside the royal family?
Not in particular, I played alongside them in exhibition games that were not played at 100 per cent intensity, but in the early days to be involved in those games and get to know them was fun. I probably didn't understand how much of a big deal it was at the time.
Who are some of the other stars you've played with?
I have been involved in a few celebrity matches for charity events when stars have played. The most talented of them was Marc Ellis, a natural sportsman.
You've mentioned the importance of a players' horse — can you explain more about this?
The New Zealand thoroughbred is sought after worldwide as a polo pony. They need to be fast, tough, nimble and trainable. A good horse is the most important thing for a professional polo player. You can never have enough of them.
What do you love most about playing in New Zealand?
It is home. There is no place like it.
READ: Dressy Shoes to Wear to the Polo
What makes Urban Polo a unique event?
It is the first time in over a thousand years the format has been changed to get people as close as possible to the action on the field. It is also unique that it combines polo and music with an awesome DJ lineup, providing a full event experience. Polo is normally only seen by a few at select venues; we are bringing it into the city and making it faster and more exciting.
For spectators, what are the most fun parts of attending the polo?
Being up close and personal with all the action on the field — getting to see a completely new sport that is extreme and exciting, with a music festival twist.
Is there anything essential first-time attendees should know?
The horses are called polo ponies and stomping of the divots is important for the play, so be sure everyone gets out there and stomps those divots.
Heineken Urban Polo
Auckland, Saturday February 24, Ellerslie Race Course.
Christchurch, Saturday March 3, North Hagley Park.
Hamilton, Saturday March 17, Claudelands Event Centre.
Wellington, Saturday March 24, Kelburn Park.
• Tickets $120 from Urbanpolo.co.nz
Share this: