SPONSORED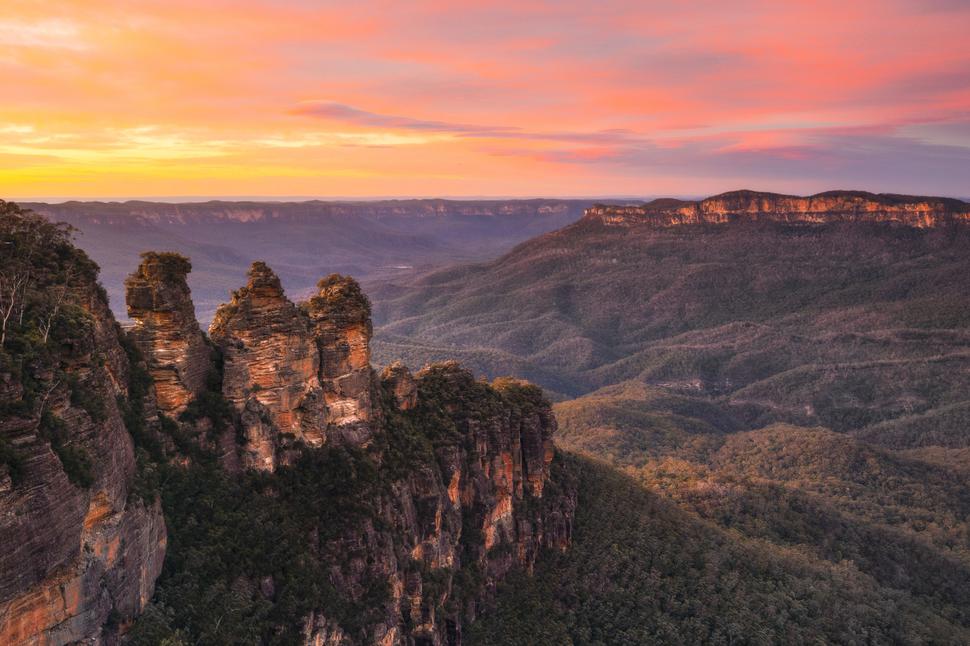 A Tasty Little Road Trip: The Blue Mountains to Mudgee
Mountain air, a breathtaking canyon and an epicurean enclave; this NSW journey is one for the bucket list
Wednesday June 9, 2021
What makes the ultimate road trip? If dramatic scenery, diverting pitstops and world-class culinary experiences are high on the list, the journey from Sydney up to the Blue Mountains and on to the foodie haven of Mudgee should rank pretty highly. Take in the four-hour scenic journey over a few days and you'll be able to properly revel in the beauty along the way. Food and wine lovers will want at least a couple of days in Mudgee to discover why this rural 
town is causing such a buzz on the culinary scene. 
Beginning your journey in Sydney, the one and a half hour drive to the Blue Mountains will see you pass through some charming spots, including the pretty village of Leura, with its heritage homes, boutique shops and quaint cafes. Reaching the Blue Mountains chief town of Katoomba, you'll want to draw a deep breath and get ready to experience the full magnificence of the ranges, by descending into the Jamison Valley on the world's steepest passenger train, with a 52-degree incline. 
Back at the top, head to the famous Echo Point Lookout for views of the iconic Three Sisters rock formation, and relish the vista at Bar NSW with a cocktail and gaspworthy views.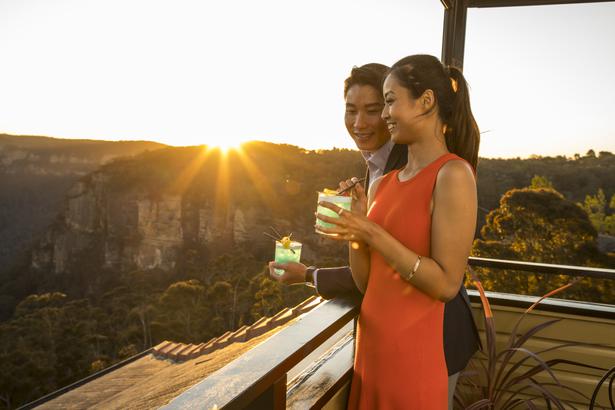 Just over one-hour's drive from Katoomba is the essential stop of Capertee Valley. The road here, though, is also littered with diversions; stop in at the lovely town of Blackheath for a specialty coffee at Anonymous Cafe or head to Newnes Plateau to marvel at nature's living lights in the glow-worm tunnel. The gasps will be audible again when you finally reach Capertee. The sandstone cliffs of the world's second largest canyon drop into a deep chasm, and
rising from the valley floor is Pantoneys Crown, which keen walkers can summit for a 360-degree dramatic panorama. Glamping under the stars here with Bubble Tent Australia is an unforgettable way to immerse yourself in this natural wonder. And bird lovers will be in heaven with a dedicated trail for spotting the abundant fauna.
Heading on to Mudgee, the mountain scenery changes to the vast expanse of the Central Tablelands. Take the scenic route on your way and you'll pass through the historic town of Rylstone. Part of the Mudgee wine region, this is a delicious introduction to local produce, with olive oil, wine and other gourmet goodies to discover.
In character-jammed Mudgee itself you'll be spoilt for choice when it comes to gastronomic experiences. 
But first you'll need to drop the bags off and freshen up at one of the many boutique accommodations on offer. The historic Perry Street Hotel, with self-contained apartments is conveniently located in the heart of town, or settle the troops at a classic country retreat, such as the five-bedroom Blue Wren Farmhouse. For more isolated beauty, the serene glamping at Sierra Escape will soothe the spirits in between culinary excursions.
Mudgee's temperate climate has contributed to a flourishing winemaking scene, dating back to the 1850s. There are more than 40 cellar doors to choose from to try the excellent drops created in the region, including cabernet sauvignon, chardonnay, riesling, semillon and shiraz, among others. Organic and biodynamic Lowe Wines is also known for its zinfandel varietal, try a glass with a fantastic lunch at its Zin House restaurant that comes with gorgeous views. Logan Wines has an amazing outlook too, with views of The Great Dividing Range to gaze at while you sip, and Burnbrae Wines is perfect for a picnic washed down with a glass of their rosé. For a more upmarket dining experience, Robert Stein winery's Pipeclay Pumphouse Restaurant, is as good as it gets, and make sure to try their worldfamous riesling too. Cute cafes and local producers also abound in Mudgee but it's not all about food and drink — kayaking and hot air ballooning will help work up an appetite. And boutique shopping on tree-lined streets are a lovely way to while away an afternoon. 
If you can tear yourself way from Mudgee's charms, on your way back to Sydney, be sure to stop in at the sleepy hamlet of Bilpin for a taste of the local cider of this apple country. A sweet ending to an unforgettable road trip.
For more Australian holiday inspiration go to Visitaustralia.co.nz
Share this:
More Culture & Travel / > International