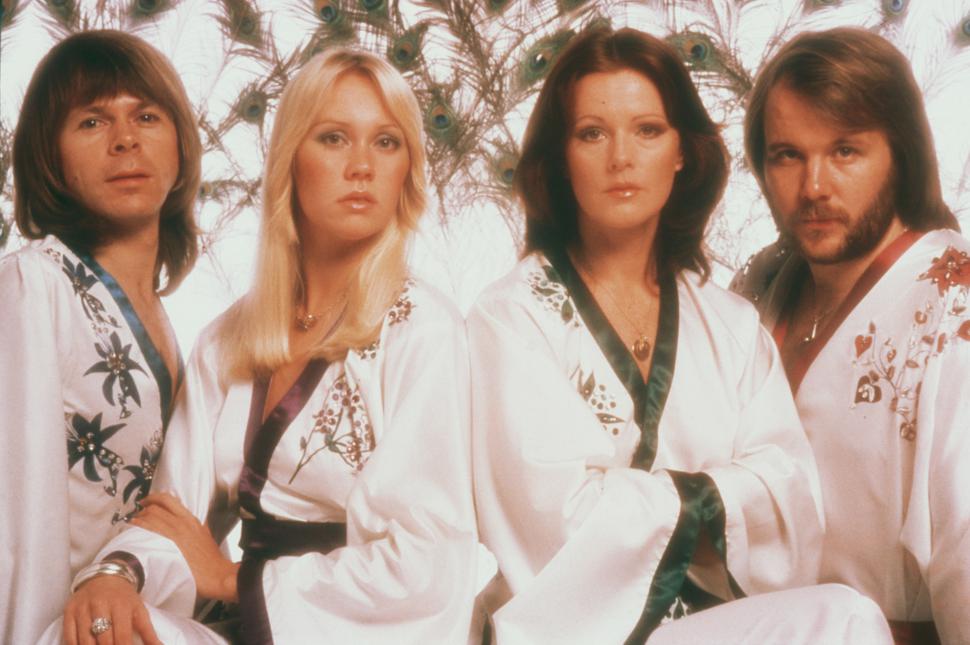 Watch & Listen: ABBA Superfan Sam Focas Ranks His Top 10 Videos
To mark the 40-year reunion of the Swedish pop group, Jac & Jack wholesale manager and Zambesi muse Sam Focas ranks his top 10 hits
Friday Sept. 10, 2021
This month's news of the long-awaited reunion of ABBA has been a long time coming — 40 years, to be exact, since the band has released any new music.
Known for their bright and clever pop lyrics and for redefining the pop ballad, their legacy also extends to their fashion and style, 
The forthcoming album Voyage, to be released November 5, is a follow-up to 1981's The Visitors, which until now had been the swan song of the Swedish supergroup.
A virtual version of the band will begin a series of concerts in London on May 27, 2022. For the concert, the band have been digitised using state-of-the-art motion-capture technology, designed by ILMVFX, founded by George Lucas. 
"We took a break in the spring of 1982 and now we've decided it's time to end it," ABBA said in a statement upon the announcement. "They say it's foolhardy to wait more than 40 years between albums, so we've recorded a follow-up to The Visitors."
Debuting two new songs last week, I Still Have Faith In You and Don't Shut Me Down, the Swedish pop group's music has influenced generations of pop music since they burst onto the scene in 1972.
Sydney-based New Zealander Sam Focas has been living in Australia for the past six years, a nation that makes no secret of its love for the band, their songs immortalised in the 1994 Australian comedy Muriel's Wedding.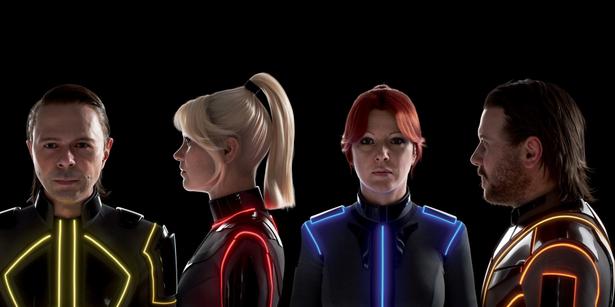 For the concert, ABBA have been digitised using state-of-the-art motion capture technology, designed by ILMVFX, the visual team behind Star Wars and the studio's first music project. Photo / Supplied
The 34-year-old is a familiar face from the New Zealand fashion scene, having modelled for a number of years and worked closely with local fashion stalwart Zambesi. He now works as the wholesale manager for popular lifestyle fashion brand Jac & Jack.
"I saw a tweet once that said ABBA is the sun and Fleetwood Mac is the moon and I felt that deep in my soul. ABBA is like the sun. They're bright, they bring people immense joy, they bring people together. Even their slower, darker songs are enjoyable."
To mark the forthcoming album and concert, Sam ranks his top 10 Abba music videos, including what about their visuals resonates with him the most.
"It's their outfits, mostly. Everyone knows an ABBA look when they see one. My favourite example was Madonna, on her Confessions tour. She wore a leotard exactly like the ones the ABBA girls wore on tour in the 70s. She also added a cape that had mirrored disco balls on the inside and the words 'Dancing Queen' on the back."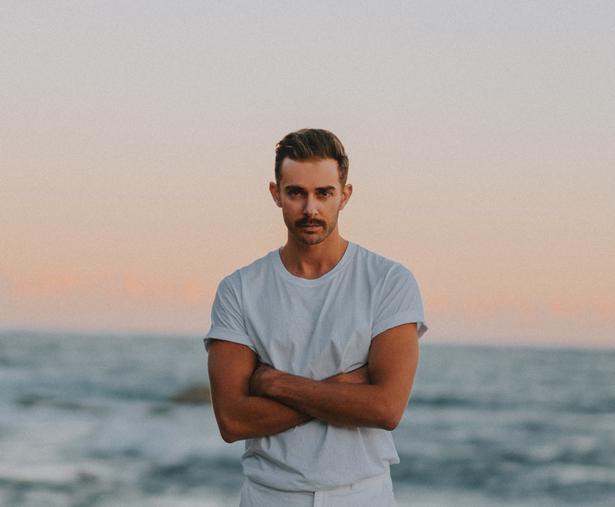 "I'm feeling happy and, to be honest, a tiny bit emotional. They broke up way back in '82 and have never properly reunited until now. It feels nicely timed with everything that's going on in the world at the moment."
"I can't speak for the new generation but this new era will likely introduce many people who aren't familiar with the band to them and their music. There's something about ABBA that's timeless."
"ABBA stands alone and transcends generations. You can't really compare them to anyone else. People that weren't even born when ABBA was at their height of fame still get into them."
10. Super Trooper (1980)
"We're starting strong. Quintessential ABBA vibes here. Agnetha and Frida swaying in white outfits looking like the angels that they are. Disco lights, piano and an amazing chunky cable knit rollneck sweater with floral snowflake appliqué's and candy cane piping. Need I say more?"
9. Happy New Year (1980)
"Starting in a trashed apartment that had been the location of the previous night's New Year's Eve celebrations, it cuts to scenes of said celebrations with a fun mix of individuals in all sorts of party attire and fancy dress. My favourite is the guy just standing there in his underwear."
8. Under Attack (1982)
"Definitely a strong 80s feel here. Walking through an empty steamy warehouse at night (we've all been there). Do we know why? No. Do I care? Also no, it looks cool."
7. Thank You For The Music (1977)
"This opens with a piano being played like a lot of their videos and the band performing to a small audience under a disco ball and multi-coloured 'disco' lights. Heaven."
6. I Still Have Faith In You (2021)
"If you're anything like me (in lockdown and very single), this video is going to take you on a journey. (The new album is called Voyage). Released this month, it's the lead track to their first album in 40 years. I mean come on! From clips of them landing in Australia in the 70s waving to fans to their beautiful holograms today. I need a moment."
5. Eagle (1977)
"1970s special effects? Tick. Wind in the girls' hair. Tick. Is there an eagle? Also tick."
4. The Winner Takes It All (1980)
"This starts with a moving montage of black and white photos of the band to set the mood. It then moves into mostly Agnetha sitting at a table singing to us in stunning blue eye shadow or walking alone by the sea reflecting. Interestingly, this is arguably the best break-up song of all time. This video was filmed 10 days after Agnetha's divorce from husband and band member Björn. I'm not crying, you're crying."
3. Chiquitita (1979)
"Four band members, a piano, a guitar and a giant snowman sitting on top of a mountain singing. What's not to like? No wonder the snowman is smiling; he is getting his own ABBA performance. Jealous."
2. Waterloo (1974)
"Hello, iconic! The song that won them the Eurovision song contest in 1974. This video is just them jamming in a white space in instantly recognisable ABBA costumes doing their equally recognisable ABBA-esque shimmies."
1. Mamma Mia (1974)
"Duh!"
Share this: