How I Make It Work: Actor Alison Bruce
The stylish star of stage and screen on carving out her destiny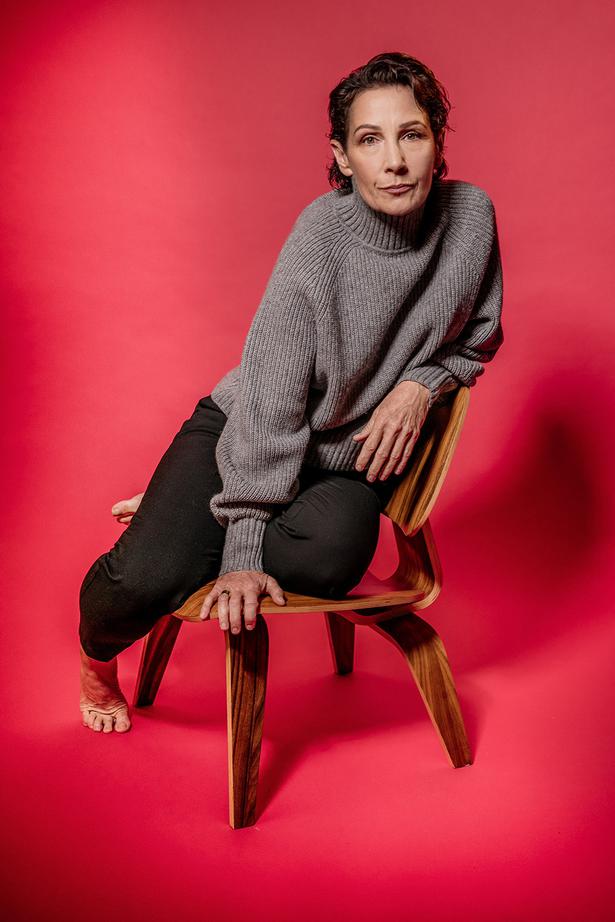 Friday July 9, 2021
"I must have been nine or 10 when I corralled the kids in my street into making a show for our parents. I can't recall if I was lip-syncing or singing but my contribution was a very earnest rendition of I Don't Know How to Love Him from the new Jesus Christ Superstar movie.
We performed on the zebra-patterned lino of a neighbour's rumpus room and I wore my mother's long, pale blue dress.
I cannot imagine doing anything else. Mum took me to the theatre a lot when I was little and I was always profoundly affected by it. I'd cry when the curtain came down, even at a pantomime. Apparently at my birth, my psychic Great Granny Carrington proclaimed, "She's going to be a 'great actress'."
So the die was cast. I feel at home in the theatre — there's a great sense of whanau and belonging.
The space between the actor and a live audience is exhilarating. There's a tangible connection, a mutual listening. Anything could happen and if you do enough shows, many of those things inevitably will.
READ: How I Make it Work: Yoga Teacher Jennifer Allen
Screen requires you to hold a different set of technical elements as well as the integrity of your character. I'm enjoying the opportunity that several takes provide to make new discoveries and amend things you're unhappy with, but the dynamic energy of the theatre is truly thrilling.
I once got to work with Benedict Cumberbatch. I was a last-minute ring-in and so very nervous, with very little prep time. I didn't get to meet him before the scene, so when I arrived on set, I tried to be completely cool and relaxed, determined not to be the idiot fangirl.
So far so good, until I walked past him when we'd finished filming, and he jokingly called out a line from the scene. I kept my head down, giggled and said, 'Ha ha ha hiiiiiiii' like a ridiculous teenager. Cover blown."
My favourite place to shop is Go Jo Recycled Store in New Lynn — best vintage shop in Auckland. Search and Destroy in Ponsonby Rd is unique and fabulous.
My family keep me grounded. I also walk, listen to music, and sing — all at once. Nature is consistently restorative. It wakes up the wonder in me
every time.
I'm reading Michelle Langstone's book Times Like These: On grief, hope and remarkable love. It's devastatingly beautiful.
I'm having two very large blue velvet sofas made. Whether I can get them through the door or not is another thing.
My go-to beauty items are . . . Environ Skin EssentiA moisturiser, Ultraceuticals Ultra C23+ Firming Concentrate, and hydrating serum.
My favourite item of clothing is . . . my tweed winter coat. $10 from an op-shop.
I'd like to travel to the very north of Scotland, where my family are from.
I love Thomas' Cup on Park Rd in Titirangi. It sells Millers coffee and creates great community. Thomas sings all the time.
My personal style is . . . "old man meets the circus". No frou frou. I like the theatricality of men's style of the 1920s and 30s.
Alison Bruce stars in Shane Bosher's Adam Award-winning play 'Everything After', in a role written especially for her. Q Theatre, July 2-18. Book at qtheatre.co.nz
Share this: