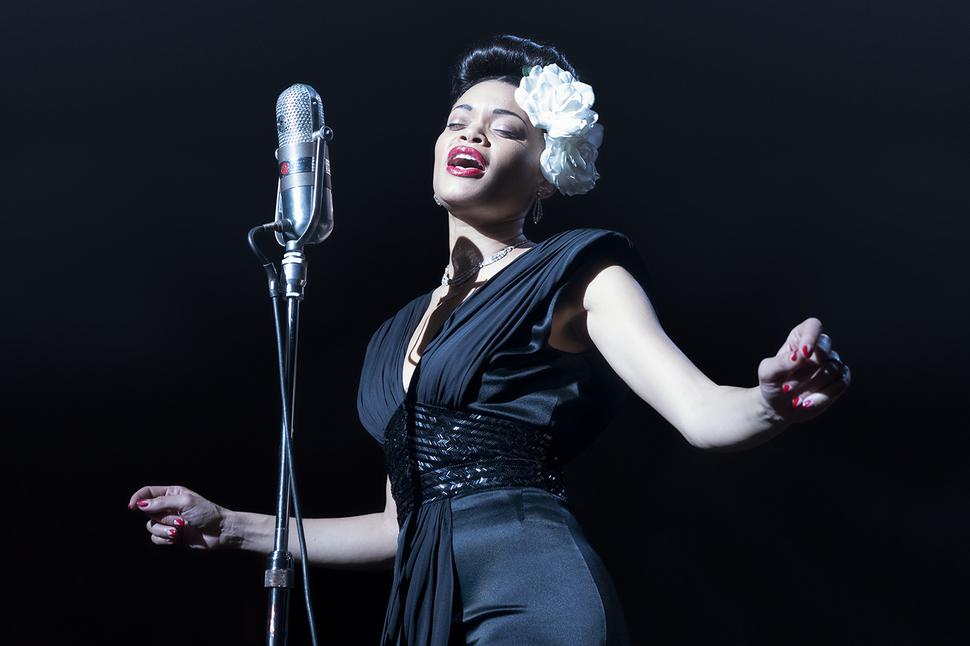 Actor Andra Day Is The Breakout Star Of A Startling New Billie Holiday Biopic
Karl Puschmann talks to Andra Day — and, perhaps, to the great jazz singer Billie Holiday herself
Sunday May 2, 2021
"Watching?" Andra Day exclaims before exploding into laughter. "Hah! She was f***ing giving directions to all of us!"
The "she", Andra's talking about is legendary and massively influential jazz singer Billie Holiday, aka Lady Day, aka a woman not afraid to speak her mind. A trait of fearlessness that came at great personal cost to the troubled and unjustly persecuted singer throughout her life and especially in the wake of her success in the jazz clubs of the 30s and 40s.
I was halfway through asking Andra if she'd felt Billie's presence watching over the production of the powerful and startling biopic The United States Vs. Billie Holiday when she interrupted with that burst of laughter. It was the sort of deep joyous laugh you have only when reminiscing about a well-loved, long passed friend.
"Watching down on it would have been the politest thing she could have done," Andra continues. "And she would have never done that."
Then she quietens and, with all seriousness, says, "Honestly, I'm not gonna parse words, we encountered God on this set. We encountered Billie and she was present."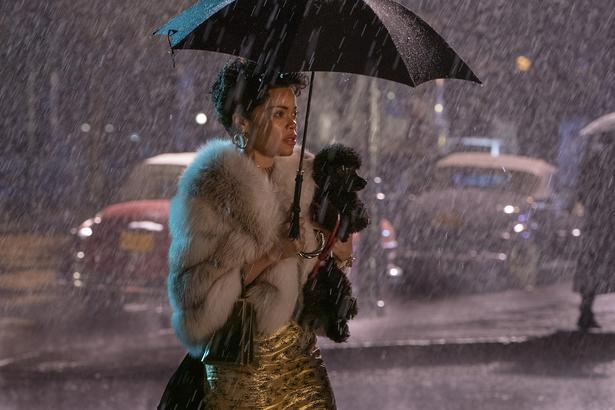 Coming from anyone else it may sound far-fetched, unbelievable, a little nuts. Not so here. Firstly because the movie's Academy Award-nominated director Lee Daniels has also claimed divine intervention on the set and secondly because it's obvious right there on screen when you watch the film. Andra isn't just acting as Billie. She is Billie.
But don't take my word for it. Or the word of the hundreds of critics praising the rookie actress's astonishing performance. Or the word of the Academy, who have nominated her for the Best Actress Oscar. Or even the word of the Golden Globes, who bestowed the Best Actress award on her just last month. No.
Instead take Andra's word for it. After all, she's the one who knows.
READ: Is Lucas Hedges Really Here?
"I felt her dictating everything. I could feel and hear her . . . she'd be cracking jokes. I could hear her laughing in my ear. I could hear everything. I'd dream about her," she says. "Billie became an addiction for me, on set. There were parts of her life and mannerisms that I can't maintain if I want to be a healthy person. But I got to a point where I accepted that God would work that out. I accepted it and received it with joy. She's a part of the new me and the new season of my life. She's definitely present and she's not quiet about it all."
This wasn't just method acting. This was something else. Something more akin to a welcomed possession. Andra became a smoker, a drinker, scoffing down packs of chips and started cussing everyone out, which actually sounds like a lot of fun.
"Wait!" she laughs. "It's only fun until your body's like, 'I'm out!' Then it's like, 'Oh s***. What do I do without a body? This is crazy!"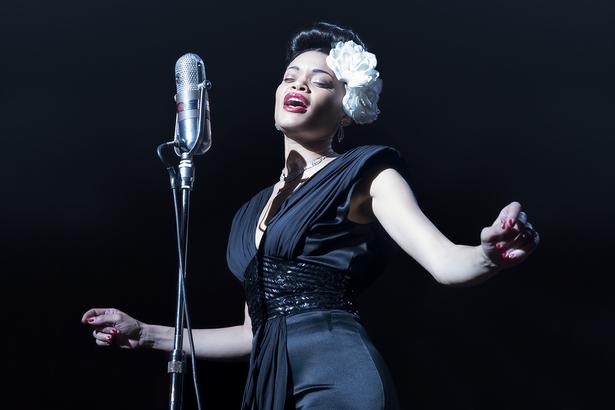 She laughs again as I ask how she felt in herself, physically and mentally, taking on Billie's hard-living ways.
"Oh, to be honest with you I don't know. It's very weird. It sounds so crazy, I guess, but I don't. I really, really, really don't."
Instead, it was Billie incarnate living like that, as she attempts to explain.
"If I were to go and smoke a cigarette right now the place it relaxes me into doesn't feel like me — or a 'me' that's familiar. The reason it's familiar is because it feels like Billie. So I don't know how I felt. I felt like I was Billie. I don't want to sound crazy or pretentious. I just don't know."
READ: Estere On The Deeper Meanings Behind Her Brilliant New Album, 'Archetypes'
Then she says, "I don't know Andra or myself in that space. I felt like Billie. I can describe the feelings; like a loose cannon. Paranoid. Trying to express things to people but then just letting s*** loose."
Then a strange thing happens. As she speaks Andra begins disappearing, as her own memories and events that happened to Billie begin to mash together into one merged recollection. I'm entirely convinced she doesn't realise it's happening. And it leaves me with the uncanny feeling of not being entirely sure of who I'm talking to.
"I just want to get away from the pressures of singing this or doing this or even shooting this movie," she says, referencing Strange Fruit, the powerful anti-lynching, protest song that was one of Billie's biggest hits but also the one that led the US Government to relentlessly — and unjustly, unlawfully, and underhandedly — persecute her after she refused to stop singing it in the face of their strong intimidation tactics.
She continues.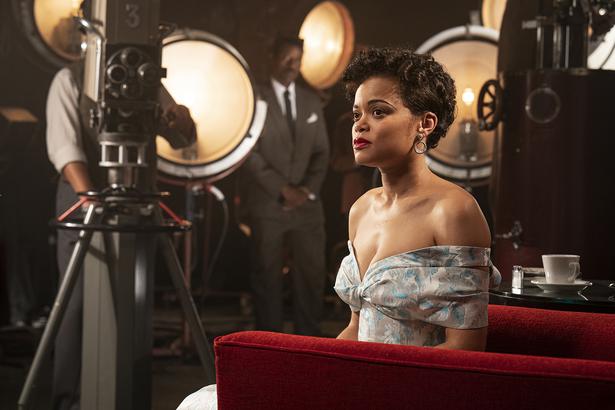 "Shooting the movie along with the police coming after me, along with the Government coming down on me, along with my lovers, along with my feelings shifting and changing toward people in and out . . . it all converged. I just thought, 'damn I just want to alleviate this s*** a little bit.'"
If it sounds like a schizophrenic existence, well, you're not wrong.
"It was to be honest," she says quietly. "And the predominant character was Billie because I kept losing. And losing myself."
"F***!" she exclaims suddenly, as if asserting herself. Then she laughs it off saying, "that sounds weird".
It's clear that portraying the brilliant, troubled, passionate, supremely talented, traumatised singer has changed Andra's life in ways far more profound than career opportunities and award ceremonies.
"People kept telling me, 'okay, now you go back to you,' and that would scare me because I didn't know who I was," she says. "I'm still working it out. I still don't really know who I am but I have a peace about it, like, 'okay I'm supposed to be different.' I didn't expect to be permanently transformed but I could feel it transforming me while I was in it. But I didn't realise I was going to be permanently altered."
Then, smiling she says, "I don't have a road back to the old me. Only a ladder, I guess, to the new one."
'The United States Vs. Billie Holiday' is in cinemas now
Share this: