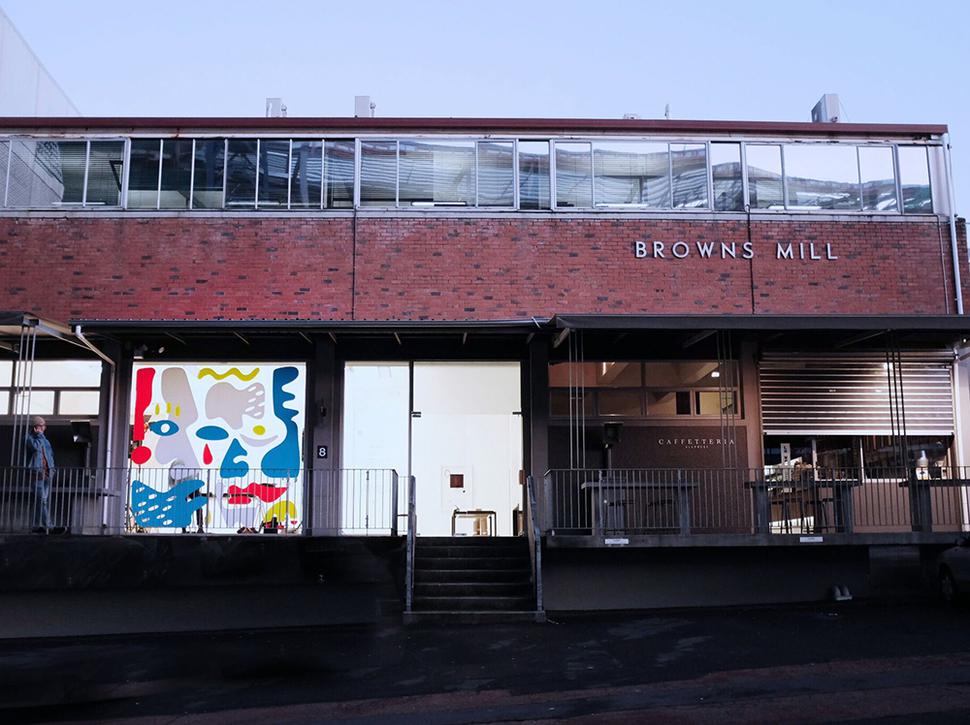 Allpress Studio Is Throwing A Month-Long Free Art Exhibition For Their Birthday
'100 Artists' will celebrate the creatives who have shared their work since its inception five years ago
Tuesday July 31, 2018
"Arts are an area where there are no boundaries."
Michael Allpress, founder and owner of Allpress Espresso, is talking about the inspiration behind Allpress Studio, which is celebrating five years since opening its doors.
"Over the years we've had everything from poetry, painters, ceramics and book launches. It's given artists and creatives a place to put their work outside of a gallery."
The bright space next door to the humming roastery and cafe on Drake St opened up when the previous tenants — an old furniture shop — moved out.
"We didn't need it for the business," explains Michael. "I'm fond of art and design so it just made sense to give it back to the arts community."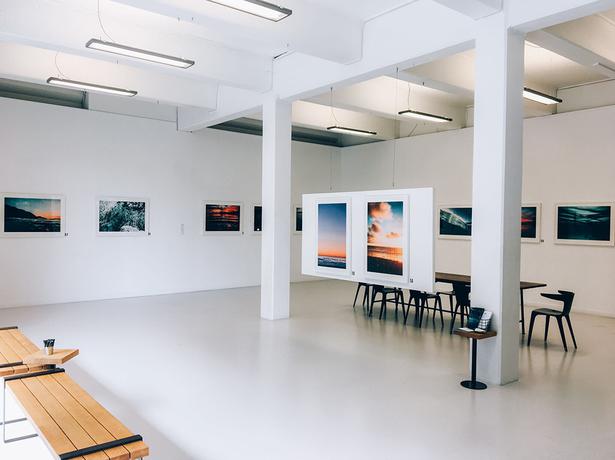 While initially set up to support emerging artists, the free-to-exhibit site has graduated to include the more established too. "It's nice to be allocating a budget for this. To be more than just a commercial operation or strictly focused on profits," he says.
To mark the studio's birthday this year Allpress will host an exhibition titled 100 Artists, celebrating the creatives who have shared their work in the space since its inception.
READ: Favourite Things: The Jellyologist Jessica Mentis
The six-week showcase will feature work available to buy from 35 selected artists, including Lisa Reihana, Raukura Turei and Hannah Jensen, community and music events from 65 other talents, and a limited-edition Allpress coffee, 100 Artists Blend.
"The 100 artists we've worked with have each taught us something new," says Michael. "We've taken and applied that to the studio and the Allpress business."
Michael grew up in a bohemian household on Auckland's North Shore.
"There were always artists, musicians and poets around the home," he says. Sam Hunt would turn up to mow the lawn in his white pirate pants and monocle; he has since performed at Allpress Studio.
As for good coffee, that was introduced from an early age. When most families were drinking tea or instant coffee, Michael's had roasted and freshly ground beans.
READ: Favourite Things: Knitwear Designer Areez Katki
"I used to stay up late and play mahjong with my parents' friends and I ended up being the coffee guy.
"Mum would give me some money and I would run to the store down the road to grind the beans in the shop. I'd then simmer milk, throw the coffee in and strain it through a sieve. It was delicious."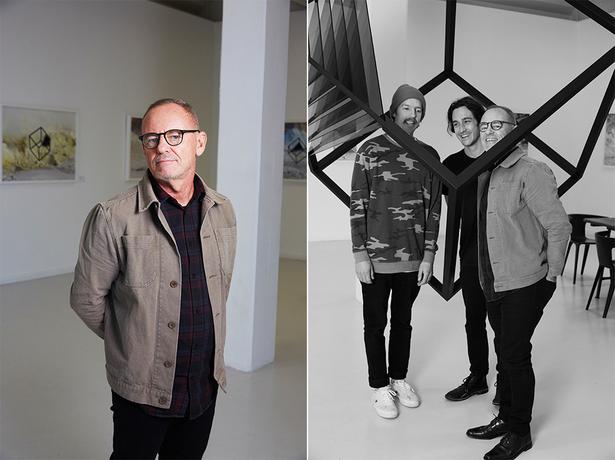 Michael Allpress. Photo / Rebecca Zephry Thomas

His first job was making surfboards but "it was a bit toxic", so he didn't last long, although he still catches waves in both Bali and Samoa.

Coffee continued to be a presence in Michael's life, first while working in the kitchen of the Bronze Goat on Ponsonby Rd with Garth Kennedy, then leasing The Hub Cap Cafe on Karangahape Rd in the middle of what was then the red-light district. "It was pretty wild and seedy, but we were open until the early hours of the morning serving coffee," he says.

After travelling and working as a chef for several years, Michael witnessed the speciality coffee revival in Seattle in the late 80s and decided it was time to return. "I hit 30 and thought I'd better do something sensible, so
I packed up my suitcase and started Allpress."

READ: Favourite Things: Woodworker Courtney Petley

From two coffee carts in Victoria Park Market and Auckland University, Allpress has grown rapidly into a global roasting and wholesale espresso empire. You can't get far without seeing a takeaway cup or eatery stamped with the much-loved name.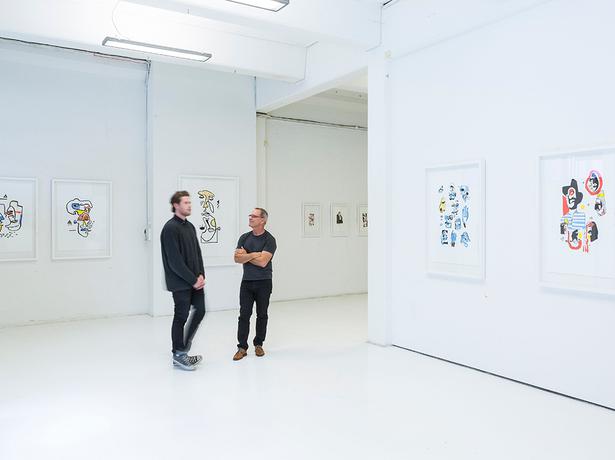 The boss says he couldn't imagine a life without coffee — which he always takes strong, black and fresh.
"Oh, it would be so dull! I'd have to find some sort of alternative stimulant.
"I've spent the last 30 years in the industry and it's been fantastic. One of the great things starting from a barrow and then growing into a global company is the people who have contributed and gone on a journey with us over the years.
READ: Favourite Things: Monmouth Glass Studio
"It's a wonderful thing to grow people within the business, which we wouldn't have the opportunity to do if we were just a coffee shop."
That's where successful initiatives like Allpress Studio come in, he says.
"It's all about maintaining a brand that transcends coffee and is more about community."
• 100 Artists will run from August 1-September 14 at Allpress Studio, 8 Drake St, Freemans Bay
Share this:
More Culture & Travel / Features & Profiles