Amber Griffin's Dance Photography Exhibition
The photographer behind a bold new exhibition explains why her work often takes her by surprise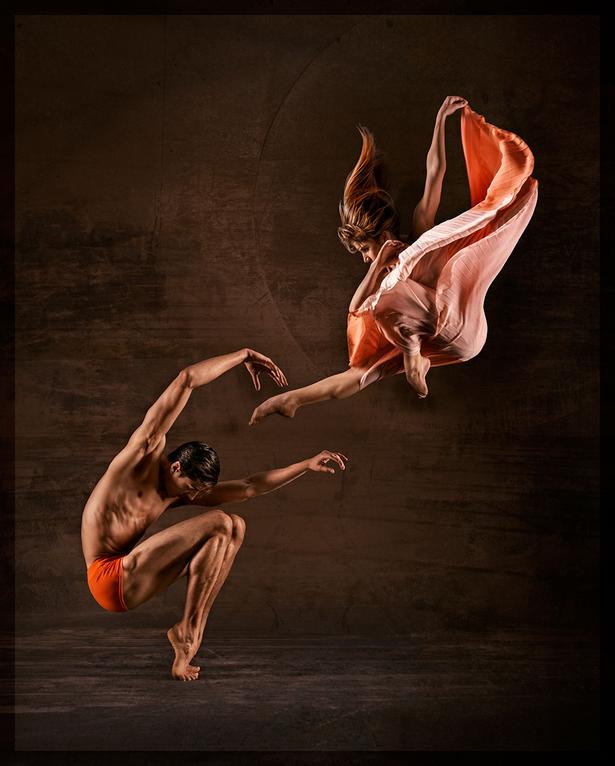 Wednesday March 2, 2016
Two hours is about the threshold Amber Griffin needs to get that "cool surprise". "Any less and it's not really enough to get into the flow of things," explains the dance photographer. "Any more is too tiring for the dancers."
Her latest series of striking images is showing at the Exhibition Gallery in Newmarket in her first Auckland solo show. Griffin captures the beauty and movement of professional dancers in mid flight, their seemingly impossible physical feats enhanced by precise use of lighting and aperture.
Even with post-production tinkering to give theimages a ghostly appearance, there's an element of spontaneity whenever she gets behind the camera, an understanding of form gained from a childhood dominated by ballet. The Wellington-based artist has won several national awards, and last year won a gold medal for commercial photography at the World Photographic Cup in France, for a composite shot of dancers from the Whitireia Performing Arts Centre.
Some of her pictures have a poignant simplicity to them — an elegant form in a burnt yellow dress, leaning into near-splits. Others are more dreamy - Renaissance-like figures bursting through the darkness. The best shots are printed on a brushed silver aluminium composite material that shimmers as the light changes, enhancing their otherworldly appearance. Creating these ethereal artworks isn't easy. "It requires a huge amount of trial and error," she says. "Every image is surprisingly different. You can't really plan for it."
Read: 31 Great Things to do In March
Griffin never set out to become a dance photographer; the profession seemed to choose her. After working as a graphic designer in Wellington and Auckland, she launched her freelance photography practice in 2012, reigniting her passion for the craft she studied after school. It wasn't until she'd done a year of commercial and editorial work that a friend suggested she head to the dance studio over the road and offer to take portraits.
"It came a lot more naturally to me. I'm not a very extroverted person, so with performing and being the centre of attention, I really had to push myself to do it. I'd much rather be on the other side of camera."
Inspired by shutterbugs such as New York-based Lois Greenfield, (a dance photographer who uses props such as fabric, twine and mirrors), Griffin has since done at least 200 dance shoots around the country, including promotional material for The Phantom of the Opera. Dancers often need images for their portfolios, or parents want mementos of their children.
"That was the driving thing in pursuing the dance portrait idea," she explains. "Dance was such a massive part of my childhood but unfortunately I don't really have any decent photos or videos to remember it by."
The six professionals featured in her exhibition are from the Royal New Zealand Ballet and the New Zealand School of Dance. Shot in a dark studio using low exposure and movement, she uses a combination of still and flash lighting to capture the mood, a process she calls "painting with light".
"[Getting the right shot is] a really visual thing, a feeling thing. There are obvious technical elements but it could all come down to how a dancer's feet are turned out, if there are the right lines. Line is the most important thing a dance photographer needs to understand."

• Amber Griffin, at Exhibitions Gallery until April 2. From March 2-8 the Royal New Zealand Ballet will perform their new production Speed of Light at SkyCity Theatre, starring two of Griffin's photography subjects, Alayna Ng and Loughlan Prior.
Share this: