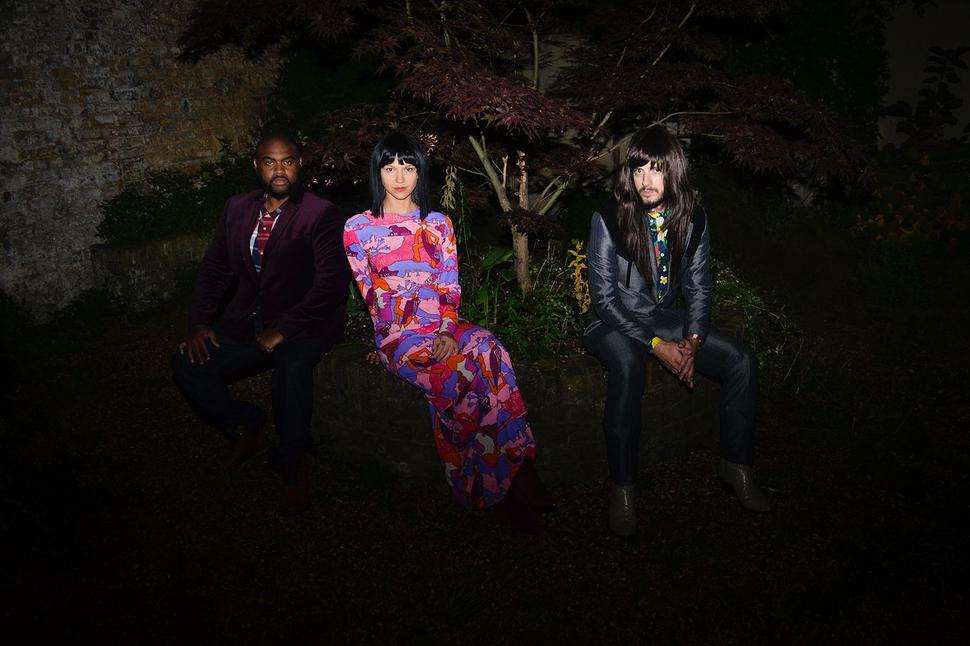 Get To Know American Band Khruangbin
Karl Puschmann talks to the American band about their new album and their distinctive on-stage fashion
Wednesday July 15, 2020
Their name literally translates as "flying engine" and, listening to their deeply lax, hazy grooves is like taking a one-way ticket out of grey humdrum winter straight to a brightly exotic beach somewhere well off the beaten path.
There's a cruel irony to the fact that when I talk to Khruangbin they're grounded and in lockdown due to Covid-19. Bassist and vocalist Laura Lee is in Miami, having fled New York to chill at her pal's spare apartment, drummer Donald "DJ" Johnson is at his home in Houston, Texas, spending quality time with his wife, while guitarist Mark Speer is hanging out in Oakland, California.
"We're always together when we tour but when we're not touring we're all in our respective places," Laura says. "Wherever that may be."
Enforced isolation can be tough on people, both mentally and creatively, so I ask how they're all getting on.
"Mentally, for me, it's been a time to regroup," DJ says. "We spent the majority of the last four years touring extensively and we haven't [had] a lot of time to be at home and spend time with friends — well, that's not happening anyway now. I wasn't home a lot of the time with my wife. This is the most time we've been able to spend together, consecutively, without me having to hop on a plane, in four years. So it's been good. I've got a lot done at home."
READ: Mark Ronson, One Of Pop Music's Most Sought After Super-Producers
"Yeah, I'm in the same boat," Laura says. "I've been getting back to things I haven't been able to do in a long time. I've been cooking a lot and drawing and doing things creatively that I don't get to do because it's usually channelled into one thing."
Most recently that thing has been their recently released album Mordechai. On this third album the band simultaneously double down on the global influences, swaggering funk and sunny escapism of their music while comfortably nudging their instrumental sound forward by adding soothing, dreamy vocals to most of the songs. It's not a huge departure but, as Mark explains, that's by design.
"We're following the rules and limitations that we've set for ourselves to create. What we won't do helps dictate what we will do," he says.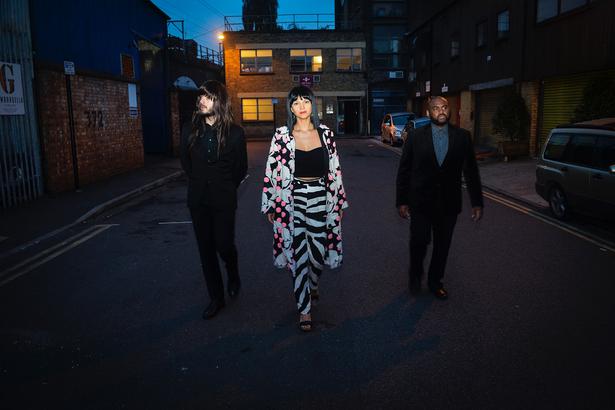 "When we would reach a point where we didn't know what to do, we would reference ourselves," Laura says. "Like, 'What would Khruangbin do in this moment?' It's like we know ourselves now. We're free to be creative, to be playful. And when it comes time to make a decision, if we're lost, we can look back to ourselves. That's a really cool thing."
But the music is only one part of the Khruangbin story. They also have a well-earned reputation for being a band where art and fashion collide. Even if that was, initially at least, a happy accident.
"Music and fashion are intertwined for us. The very first show we had I didn't know if it was the only show we were gonna have so I wanted it all to count," says Laura. "I wanted to have the hair, the outfit, the makeup, the whole thing. When we first played that show I said, 'I'm gonna wear a different outfit every show.' Because when people posted pictures online if I had a different outfit you could tell that they were different shows. It made sense to me in my head."
Then she laughs and says, "I didn't think about what would happen if we got a tour that was 36 shows and that I'd have to have 36 outfits. But I stuck to it. I wear a different outfit every show."
Laura says the importance she put into presentation spilled over to the rest of the band. She credits their distinctive style - which, like their music, combines various eras and cultures into a unique thing.
"When you're playing at SXSW or things like that and you're one of thousands of bands people are seeing each day, it really helped," she says. "Especially because we were instrumental. If people are gonna look at us we might as well do the business."
READ: What 20 Years Of Net-a-Porter & Its Bestsellers Have Told Us About Fashion
"If we just stood up there wearing normal clothes I just don't know if we'd have that much of an impact," Mark adds. "We're entertainers, let's put on a show, let's look amazing and then when the show's over take it off and go back to being normal people. I love that. If I always looked like I look on stage that'd be a bummer. I couldn't go anywhere. You think I want that kind of attention?"
"We do have a separation of who we are on and off stage as a result," Laura continues. "I feel like we dress for Khruangbin."
They can also claim to have the most stylish fans, as it's now become a thing for people to dress for their shows accordingly.
"Man, I love it," Laura says, when asked how she feels seeing their crowd making such a sartorial effort.
"It makes us feel good to see that we're making any kind of impact at all on what somebody decides to wear that evening. That's a really big thing, definitely not something we take lightly," DJ says.
"The more we play, the more diverse the audiences get - and I love that," Mark adds. "The audiences have become more and more of a snapshot of who we grew up with. It's really awesome to see that."
"It feels like a reflection of our band," Laura smiles. "I love our fans. They always look like they're having the best time. If I weren't on stage I would want to go and hang out with them.
Share this: