An Insider's Guide to Hawke's Bay
Last October Michal McKay picked up her chattels and moved to Hawke's Bay. Some of her friends queried her sanity. Often she did so herself. Almost a year later she thinks she lives in heaven.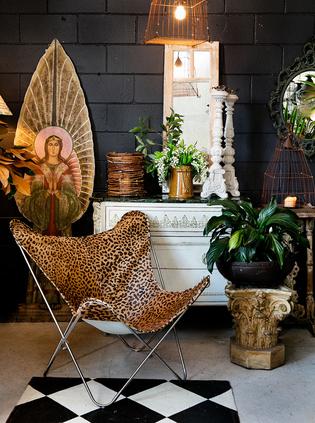 You are doing WHAT?" exclaimed my very good friend Patricia. This is a friend who always gives an honest opinion, so I knew a good clear conversation that contained definitive rational thought might be on the cards. I had just told her I was planning to move to the Bay. She knows me as a city girl. A BIG city girl — London, New York, Istanbul, Singapore have been my homes. Little wonder her reaction was somewhat incredulous. What's more, I have moved more times than I can count — not only countries, also cities — and, I declared to anyone who cared to listen, my final move back home to an apartment in Auckland which I loved, would be my last.
But life plays tricks and, as a fatalist, I'm inclined to believe there is a reason for everything. Last year was full of precipitous happenings — all of which figure on the top 10 list of stressful events. And I was about to create another. Voluntarily. However, I also knew I needed change. Peace was a priority.
My brother first planted the seed. "Have you thought about moving to Hawke's Bay?" My reaction at the time was much like Patricia's. "Give it some thought," he said equably — unconcerned by my somewhat negative reaction. I found myself searching property websites. And discovered a magnet. It wasn't what I finally bought, but it drew my attention. So I got on a plane and we spent a day fossicking, looking and absorbing. I was hooked. Climate, countryside and calm ticked all the right boxes. A month or so later we spent another week searching Napier, Hastings and Havelock North. And I discovered the foundations of a lifestyle that has so far proved to be better than I ever expected. I also found a new home in Havelock North, the bones of which were beautiful. But work was needed.
It proved to be the best possible way I could get to know the Bay. My own family were away for a month so the usual "go-to" for advice was not available. I had one friend — fortunately a walking encyclopedia when it came to where to go for pretty well anything — who was my generous guide. She had already introduced me to two of the best cafes in the town: Deliciosa, which specialises in tapas, with glorious outdoor space and Maina, with its roaring fire and superb fresh food.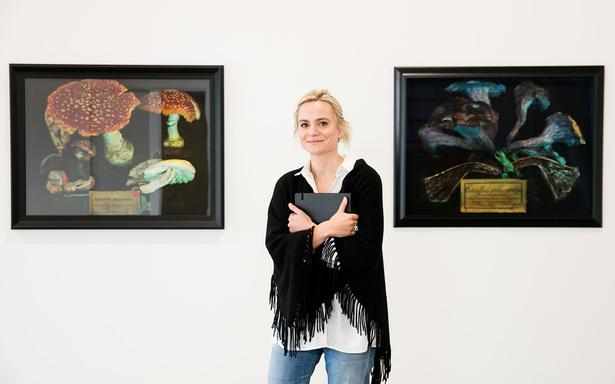 Subsequently, I found Wright & Co. when I had escaped to the excellent Cinema Gold also in Joll Rd, (a perfect destination for real movie buffs, it shows the latest films, in charming small theatres). Across the road is the award-winning Namaskar, for Indian food par excellence where we often dine afterwards. And a bit further up the road, the famous Pipi's offering great pizza and ambience; as does Alessandro's with its real Italian wood-fired dishes.
My new house had no bath. I can't live without a bath. But the space available was limited. Six builders later, despondency set in, though not defeat. So I decided to look at the other things that could be easily done. Wardrobes were vital. After studying the Bay bible BayBuzz, I noticed an advertisement for Home Plus and hied myself off to chat to Nick Currie, who runs the show. While he was introducing me to Alan, the guru of all things related to built-ins, I noticed a slew of bathroom fittings. "Do you do bathrooms Nick?" I asked. "We renovate, Michal." Yes, there is a God! Nick proved to be pure gold. Along with his team of sons, he solved a multitude of renovation issues. An invaluable network of plumbers, painters, carpenters, tilers and electricians managed to complete my renovations within six weeks.
The new bathroom is a dream — tiny but totally functional. Tiler Dean had a few things to say about the genius (me) who had requested shelving in the shower, but his work was perfection. So proud of his accomplishment was he, that he appeared on moving day with friend Tony who, with his wife, owns Brocante, an enchanting interiors shop (31 Tennyson St, Napier Ph (06) 835 6912) to show it off. Madison's, just down the road, is another port of call. Housed in a huge warehouse, the selection makes you want to throw everything you own out and start again. It also has a flower shop rivalling the best anywhere. If antique hunting is your "thing", stroll further across the road to the Napier Antique and Jewellery Centre.
We all know paint and carpet can make or break the charm of any interior. My originals were depressing. The house exterior was having remedial work, masterminded by the guru Mark Hazelhurst of Central Building Surveyors. He and his project manager Dave Mill, who know every tradie in the Bay, proved to be my other saviours, pointing me in the right direction for roof and interior painting to Brendan Reisima. Together we worked out how to lift the light without having to paint the entire house. Carpets came from Nathan Hutchinson, Dave's old schoolmate "tell him I said to give you cost price". It's also a Pandora's box of persuasive objets for the house. My bespoke bookshelves, which line one wall, plus another of drawers were created by the endlessly patient Ivan Linnell.
But the curtains and blinds were still casting gloom. They had to go. As luck would have it, one of my committee members of World Child Cancer Charity Trust sent a message saying a client in the window shade business was offering a special. Daniel at Weathermaster, installed a zillion windows with superb Luxaflex shades, along with expertise and courtesy. And Desiree from Curtain Couture, miraculously transformed my rather bleak-but-with-potential airy gauze linen curtains into things of beauty by backing them with creamy bulk layers. Brilliant.
Lights were another issue — 50s-style bullets on bars don't figure in my list of likes. And there were a multiplicity throughout the house. Lighting Plus, were wonderful with the basics — recessed LEDs and sconces that were subsequently painted. By chance I came across Unique Lighting with its bevy of enticing shades and now have three gorgeous ones that glow superbly.
Outside, my garden was a jungle. But we started clearing and unearthed a really well-planned built-up layout of bushes, plants and trees — also colour co-ordinated. The front, however, was a barren wasteland urgently in need. Green Door Garden and Gifts owned by the iconic and knowledgeable Gillian Thrum came to the rescue and sent me to John Harkness of Ground Level for hard landscaping. He wired my entire garage wall, put in truckloads of new earth, made my fence boxes and generally glamorised the front garden. My friend Robyn Lorkin — reputed for her green fingers — has planted myriad star jasmine and michelia trees up the banks. The glorious white waxy flowers are just starting to bloom — it will be a fragrant carpet soon. Think Dior — you'll get the picture.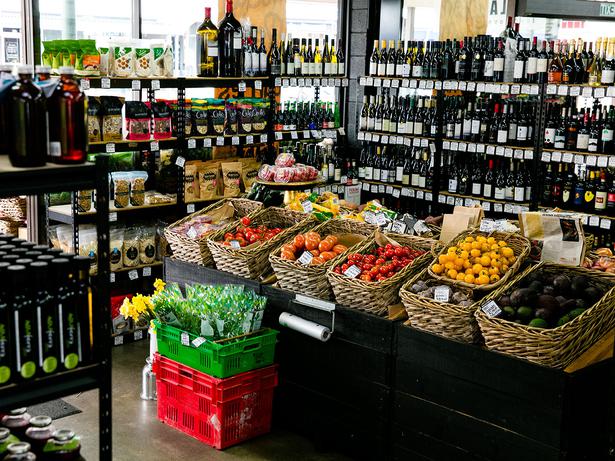 Backtrack to Ossian St and next door to Smiths is the very chic boutique Aroha & Friends where the selection won't allow you to walk out empty-handed. For respite slip into The Globe Theatrette nearby (15 Hardinge Rd, Ahuriri. Ph (06) 833 6011) and watch the best and latest from their huge leather sofas, while sipping a glass of the best Hawke's Bay wines, before stepping out to an arcade full of the slickest fast-food shops you'll find anywhere.
When it comes to food the Bay is the best. My very good friend and food guru Robert Oliver, visiting his parents soon after my arrival, insisted I come with him to the Hastings Farmers' Market. "I want you to meet my friends Monique and Henry Heke" (runners-up in My Kitchen Rules). I was a tad reluctant — the demands of renovations were strong. But Rob is nothing if not persuasive. Besides he's fabulous company. And what a foodies' paradise it turned out to be. It's one of the best local markets in New Zealand. Selection and variety are amazing, originality exceptional and the produce fresh.
We sat in the sun with the extended Heke family and enjoyed the wares. Unmissable.
Friends from other parts should visit the very original Birdwoods owned by Bruce and Louise Stobart. Forced off their farm in Zimbabwe, they have settled in the Bay and opened this beautiful gallery, superb restaurant and sweet shop in an old homestead where Louise's award-winning metal sculptures — which have adorned the Chelsea Flower Show and every Louis Vuitton window around the world during the 150-year celebration of LVMH — are displayed in the gorgeous garden surrounds.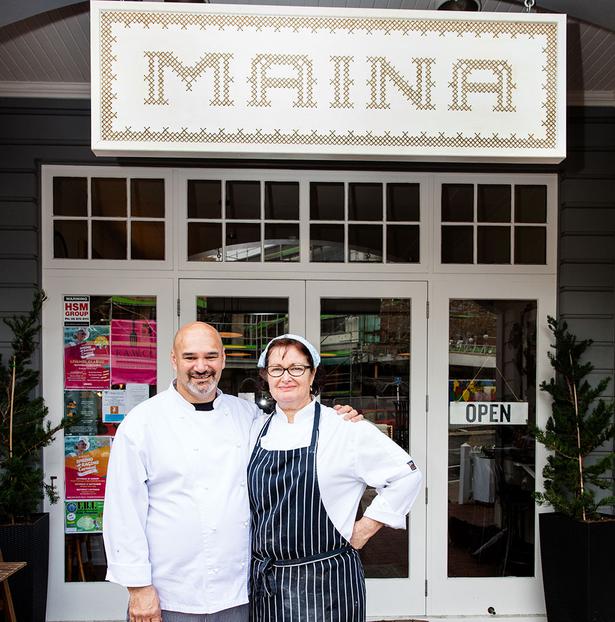 Another secret spot for any collector is Blue Moon, a haven for those seeking French-inspired vintage furniture, lights, chandeliers and mirrors. In Joll Rd is the entrancing Shabby Chic with many eclectic treasures. Cadeaux across the road offers everything to inspire gift-giving. Another irresistible homewares sanctuary is Fenwick Vintages, which is bliss for those fans of Annie Sloan chalk paint. There are quite a few of us.
If all that retail therapy calls for breathing space, take visual pleasure at the Hastings Art Gallery (9201 Eastbourne St E, Hastings. Ph (06) 871 5095) or Sophie Wallace's newly opened Parlour Objects and A+E Gallery recently taken over by the irrepressible Lizzie Russell.
Of course, there is also the cannot-do-without support system for ensuring life in the Bay continues flawlessly. For a dose of zen, my go-to is ever-patient Bridget Jarvis of Pilates One. Lifesaver in the hair department is my brilliant new best friend Helen McCarthy of Zealous, and for all things bright and beautiful, expert Michelle Hodson of Elite Nails and Beauty revives me on a regular basis.
Hawke's Bay is bliss, as you will discover.
Share this:
More Culture & Travel / Going Places