Andrew Rossi on The First Monday in May
Director Andrew Rossi on his new film, the Met Gala and Anna WIntour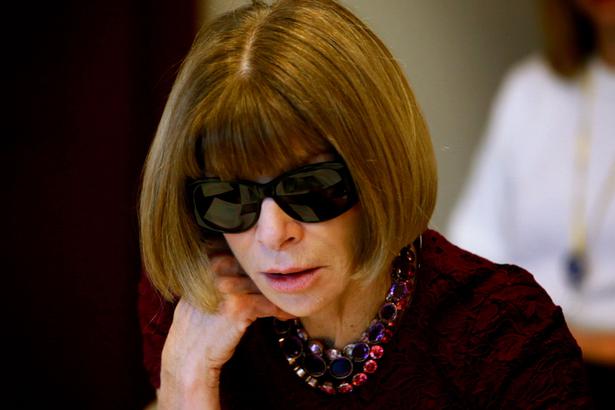 Friday July 1, 2016
Documentary film-maker Andrew Rossi was tasked with creating a film about the Costume Institute's 2015 spring exhibition China: Through the Looking Glass and the famous Met Ball. Read the feature about The First Monday in May, and see what Rossi had to say about the film here:
On being approached by Anna Wintour to do the film...
I spoke frankly with Anna about the fact that the film would need to look critically at its subjects and be a sort of vital, critical work of documentary filmmaking and she was more than happy that that was my vision for it and my approach, so I felt comfortable that everyone involved was interested in making a real documentary.
On the aim of the film...
What we wanted to achieve is why the Met Ball is necessary, for the kind of scholarship that takes place at the Costume Institute. It's an interesting conclusion because on its face, the Met Ball is raising money for the Costume Institute to do its work — its operating budget comes exclusively from the funds raised at the party, but also the Met Ball functions like a sort of platform for the message of the institute, first of all in terms of getting eyeballs to go to the show or care about what its is doing on social media, or anything like that, but also to look at how in the juxtaposition of celebrity culture and haute couture, you find a kind of bully pulpit for fashion to create meaning.
On Rihanna's role...
When you see Rihanna, raising up the stairs at the Met Gala, and Andre Leon Tally, who's commenting on everything, calls her the Queen of the Night. Rihanna with all of her biography, as a rock star and also as someone who's had experiences with her boyfriend and other things, and her humble beginnings as Andre Leon Talley describes it, she kind of wears this princess-like dress with the authority and gravitas that makes it special, particularly to certain audiences who follow her or care about her work. So you have in this moment the dress in feeling regal and beautiful and transcendent, because it's not a on a mannequin or on a person who's anonymous, but because it's being worn by this famous person, again who has a whole biography. So in that moment I think that Rihanna is almost like a performance art, it's like a mini spectacle, and that only takes place on the red carpet because Anna Wintour has convened this whole massive event.
On working with Anna Wintour...
It was fine, I think every subject has a different kind of relationship to the camera, she was always respectful and in many cases was very generous, she allowed us to film in her home, I was able to film with her and her daughter in what I thought was a pretty intimate moment. I hope people get a side of her that we haven't seen so much before.
On filming celebrities...
What's ironically surprising with people who are famous is how much sometimes, in short instances or short bursts, they kind of play a role that you sort of expect. For example, Justin Bieber literally, when I started filming him in the museum, started singing and he had this fun rapport with Olivier Rousteing, the designer for Balmain, who was his date to the Gala, and he just seemed like a little kid. Even though maybe that's what you'd expect, it was interesting to see him act like that.
On the marrying of art and commerce...
I think that it's an argument that's being made throughout the movie, and we see it when the curator Harold Koda talks about Warhol redefining art as something that can have a commercial life, but can still be considered art. We see it in terms of the spectacle of the gala, and you know just constantly shuttling back and forth between this dual narrative structure between Anna and Vogue and the kind of cultural machine that she runs, and then the other cultural institution of the Met and those institutions represent art and commerce.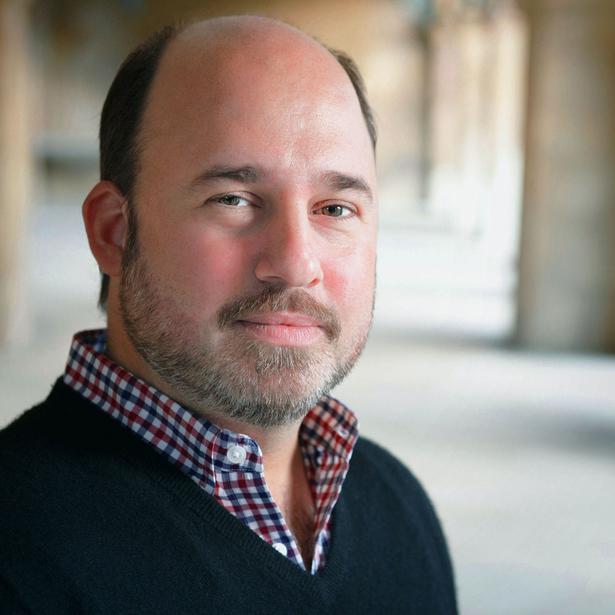 On cultural appropriation...
It was sort of already a debate that was taking place in different outlets online, about whether the show was going to be culturally insensitive. I thought it was important to have Andrew Bolton explain why he supports the prerogative of the designer to take on different cultural influences and create an independent work of art even when some of those sources are compromised. I think that the action of appropriation certainly took place, but that appropriation isn't in itself a crime. It's a kind of cultural transaction. I think certain pieces in the show are great works of art and you can see that, and I think as a whole the show succeeded in getting a lot of attention, a lot of people into the museum to create a conversation, so on those terms it was a success.
On Anna Wintour and the Dragon Lady stereotype...
I was trying to counteract a cliché or stereotype. I think that many women who are in a position of power, particularly in the United States, have been talked about as a Dragon Lady, even it comes from a Chinese stereotype but it kind of crosses different boundaries as a trope for women in power. I think the Anna Wintour we see in the film is not afraid of conflict and she can sometimes act in a way that might seem not particularly gentle, but nonetheless doesn't seem irrational or unfair. And so part of the gendered cliché about the dragon lady is that curious figure who is kind of... there's no sense of justice, it's just acting on a whim, and so that's part of the stereotype that i wanted to challenge.
On interviewing John Galliano...
I think that one of Andrew Bolton's missions is to defend the right of the designer to be inspired by fantasy without judgement, and so it was particularly poignant to have that point argued by John Galliano, who of course has had such a troubling history with cultural groups. Many people have remarked on seeing him be so lucid in this interview after many years of fighting with drug addiction — he basically says that it saved his life, and allowed him to even think about coming into the industry.
On whether fashion can be art...
Yes I definitely think that some fashion can be art, and that even though a lot of clothing has a functional role and is made for a commercial enterprise, that a lot of fashion has the complexity of a great work of art and can be read and appreciated like a work of art. I definitely think that it is great for the Costume Institute to be at the Met and to be curating these pieces of fashion.
On how the film turned out...
I'm very happy with the intellectual complexity of the film, as well as the authenticity of the characterisations of the different people and their motivations in the film. I think that it really tackles a lot of big issues, like the role of art and commerce or the marriage of art and commerce, whether fashion both on aesthetic and cultural grounds should be considered art, how cultural appropriation can in some cases result in politically insensitive work, but also refract into aesthetically interesting work. I think that the portrait of Anna Wintour hopefully penetrates some of the mythology around her, and some of the clichés that are gendered in their formation. So I think it's up to the viewer and anyone else to decide whether or not it accomplishes those things, but that is certainly what I set out to do and I feel good about what's in it.
• The First Monday in May is showing at this year's New Zealand International Film Festival, July 15 and 17. For tickets, visit nziff.co.nz
Share this: