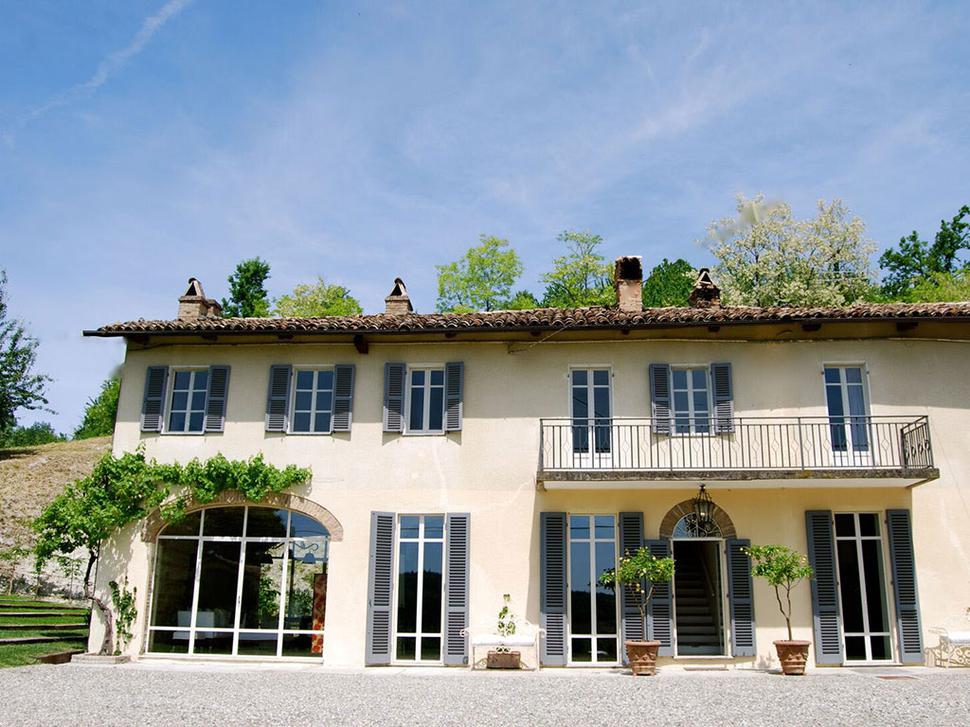 Angela Wickstead's Italian Farmhouse
The Kiwi fashion designer's countryside home has undergone a dramatic transformation
Wednesday July 8, 2015
Forget the rustic country house Eddie and Patsy visited in the South of France. Angela Wickstead's Italian holiday home would make the Ab Fab duo salivate over the sophisticated interior, not to mention the area's famous black and white truffles. The Kiwi fashion designer had been living in Milan for several years, and working with her London-based fashion designer daughter Emilia Wickstead, when she bought the farmhouse in nearby Piedmont five years ago.
Built in 1897, the house is in the village of Odalengo in Monferrato, famous for its fruit trees and sunflowers; visitors tour the vineyards, tasting barbaresco, dolcetto and barolo wines. Before Angela transformed the house into a luxurious holiday home, the sandstone property was one of the most important farmhouses in the village.
Sitting on 1.2ha, it has stunning views of the truffle forests and valleys and is set in a Unesco-recognised zone. Ninety minutes away is Santa Margherita, (known for its wines), Cinque Terre (the ruggedly beautiful coast on the Italian Riviera) and Monte Bianco (with nearby ski fields).
"The area was introduced to me by two very dear friends," says Angela. "I used to come and stay with them and fell in love with the area. My mother is from Tuscany and it reminded me so much of her home. It has a very similar landscape."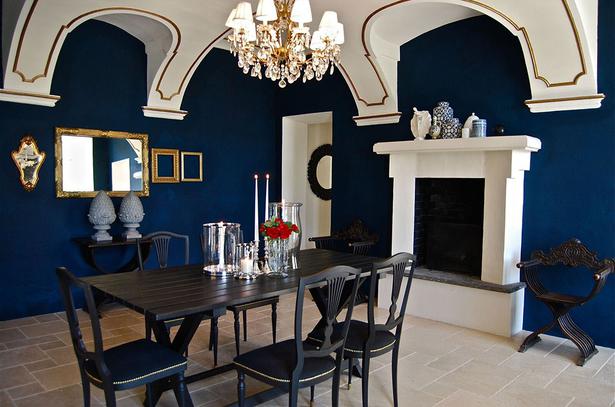 Originally the house was a weekend retreat from a busy life in London and Milan but she also spent some time living there before returning to London to run production for Emilia (whose A-list clients include the Duchess of Cambridge, Diane Kruger and Alexa Chung). Angela has since moved on to focus on her new homewares collection, A.W. Home. She also plans to return to New Zealand for three months so the house is now available for rent.
"I love the atmosphere of the house both in winter and summer; it has very large rooms with wonderful fireplaces. We've spent many a Christmas here. It snows a lot and the house is very cosy. There are also some lovely walks in the area which are great in all seasons."
Summers are spent largely indoors, the thick internal walls providing respite from the 30 degree-plus temperatures. Outside are dining areas for different times of day, depending on the intensity of the sun.
"We lunch on the back terrace under the umbrellas. We often barbecue, and the evenings are spent sitting outside chatting til all hours."
It wasn't always so easy to relax in. The house was unoccupied and in its original state for 15 years when Angela bought it, complete with stables for the cows, a large wine cellar full of barrels and soil floors. It took three years to renovate downstairs: putting in underfloor heating and a stone floor sourced by Artedomus in Auckland and shipped from Sicily.
Next she replaced the small windows with iron French doors to improve the flow and light, and turned a room that once housed farm machinery into a conservatory.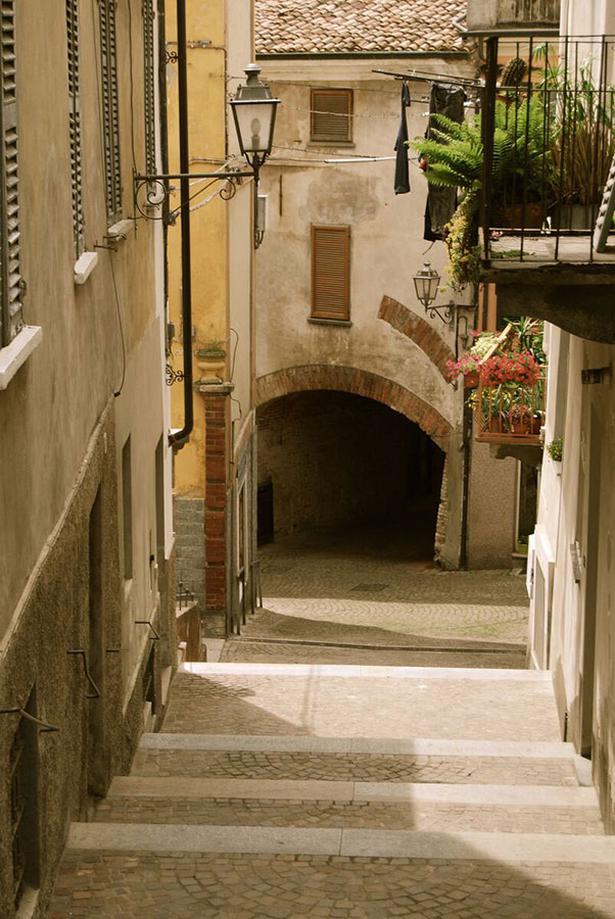 The property also needed a lot of work, as the land was overgrown. After clearing and landscaping, Angela is now planting gardens. Unlike her last house in Milan, which was very modern and featured items from homeware brands such as Boffi, Knoll and Cassina, this time she aimed for a softer, more relaxed feel.
The interior was inspired by A.W. Home, which features interchangeable pieces: bed linen, fitted slip covers for sofas and chairs, cushion covers and tableware.
"I tend to use more wool and cashmere for the winter and linen and Egyptian cotton for the summer and hotter months."
Furniture has come from all over the place, the older pieces from many of the antique stores and markets, other pieces renovated by local artisans she's come to know.
Much of the art comes from New Zealand, and the more modern furniture from Milan. Her decorative plate collection comes from antique markets to high-end design stores Hermes and da Driade.
Inside, Angela has created a classic yet bold feel, with her abundant use of white and a deep blue on the dining room walls; she even gold leafed the ceiling mouldings "to highlight the drama".
"I love white walls, I find them easy to live with and build around. Especially the bedding and furnishings which have a distinctively different look in summer and winter."
Next year, she plans to renovate upstairs by opening up a large part of the house (previously used to store hay), and redecorating three large bedroom suites and bathrooms.
"I love the fact the house is still growing. I love adding to it. I want to cover the whole wall with [plates] and I'm constantly on the look-out for oil paintings. Every new thing I add excites me."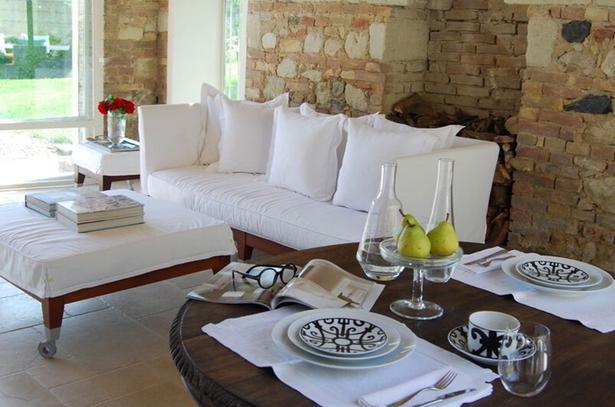 ANGELA'S GUIDE TO MONTEFERRATO
Angela Wickstead's Italian holiday home is situated in a foodie's paradise. Visitors can visit the local food markets in Moncalvo, Casale and Asti, where they can stock up on fresh produce: fish, fruit, vegetables and cheeses. Moncalvo, the closest village to the house, has many restaurants and regular cultural and gastronomic events, including the white truffle fair in autumn and the "Blue Night Blues" in the summer. Visitors can also enjoy hiking in the hills, go horseback riding and mountain biking. There are lovely walks directly from the house through the local fields, or up to the local village and cafe or restaurant for a very Italian experience.
Angela recommends:
• Eating at Corona Real in Moncalvo, Adria Restaurant in Pontestura, Monvillone in Cereseto, and Tuais in Odalengo Piccolo.
• The produce market in Moncalvo every Thursday morning.
• The antique market in Moncalvo, the first Sunday of every month.
• Shopping at antique store Ozzano Monferrato.
• The Pengango Day Spa at the Relais Hotel.
• Local wine merchant Azienda Agricola Cavinato in Odalengo Piccolo.
Places to visit:
• Casale Monferrato, for opera, markets and shopping.
• Genoa, Cinque Terre, Turin.
• Serravalle Scrivia, a designer discount shopping mall near Milan.
• Fiera Milano Rho exhibition centre, home of the Milan Fair, Milan Fashion Week and the host of Expo 2015.
Share this:
More Culture & Travel / Going Places