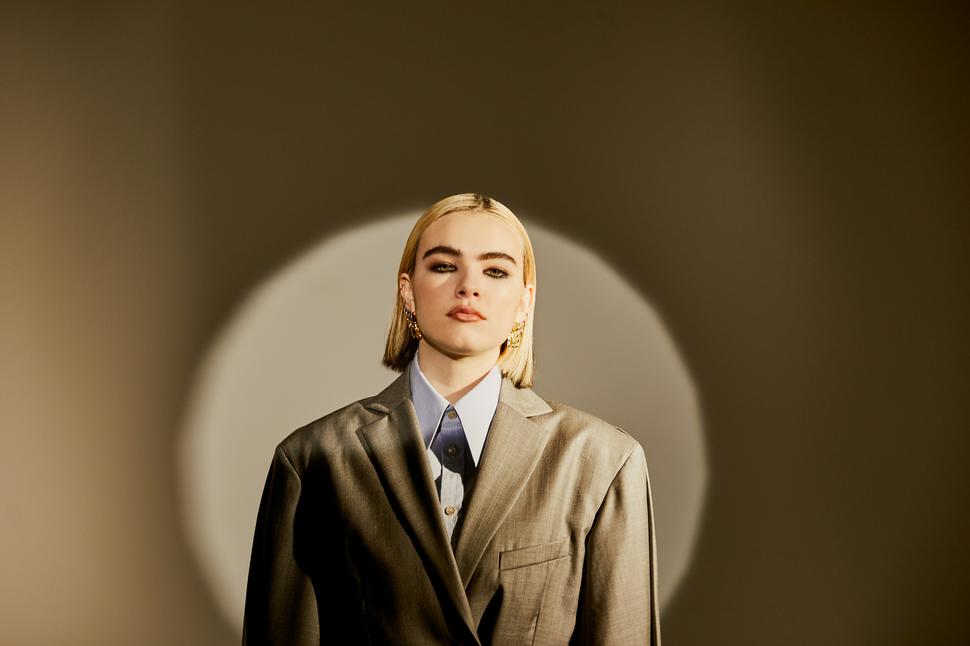 Behind The Scenes With Benee & Apple iPhone 11 Pro
We take a closer look behind the scenes at one of this year's favourite cover moments
Thursday July 30, 2020
Earlier this month, we caught up with Auckland-based pop sensation Benee upon the major announcement of her selection as an Apple Music Up Next artist, a monthly artist programme where the full support of the influential music and video streaming service is given to only a handful of promising musicians from around the world.
Benee - real name Stella Rose Bennett - is already two LPs and several successful singles into a music career that has clocked her four New Zealand Music Awards in 2019 (Single of The Year, Best Solo Artist, Best Breakthrough Artist, Best Pop Artist).
'Supalonely', the final single from her latest extended play Stella & Steve, released in November last year, went platinum and then was included by fans in 8 million Tik Tok videos which, according to NME, resulted in 5.8 billion views. Her recent live telecast performance of 'Supalonely' for The Tonight Show Starring Jimmy Fallon and The Ellen DeGeneres Show confirmed her growing popularity in the US.
READ: Rising Star Benee Takes Her Subversive Pop Music To The Next Level
As she prepares for her nationwide eight-date tour in October, a debut album in 2021 ("I haven't held back with experimenting with different genres"), and growing international interest from fans and the wider music industry, the stars are aligning for Benee.
Teaming up with Viva and photographer Frances Carter to celebrate her Apple Up Next artist accolade, the creative team utilised the powerful and technically savvy camera work of the latest Apple iPhone 11 Pro to capture some stunning images and videos.
Here's a behind the scenes video created with the help of iPhone 11 Pro's triple camera system, along with some helpful tips to make the most of the device, so you can capture high-quality images and video content like a pro.
WATCH: Behind the scenes with Benee and Apple iPhone 11Pro
How to get the most out of your Apple iPhone 11 Pro:
Swipe left for quick access to the camera 
Ever find yourself in moments when you just need to quickly access your camera? There's a simple way to open the iPhone camera in less than a second. When your iPhone is locked, wake the screen and swipe left to access the camera without having to your to unlock your iPhone. Presto.

Tap and hold to lock the focus
To ensure your camera is primed and ready, in the camera app, tap on the screen to set the focus. Slide up or down on the screen to change exposure and then lock the focus by tapping and holding on the screen until the yellow square bounces and you see AE/AF Lock (Autoexposure/ Autofocus lock).

Switch on the camera grid to help compose your photos
Channel your inner pro photographer and get the composition just right. The grid is a handy tool that can help ensure horizons or key landmarks are level in your photos. The grid can also be a guide for the composition of your shot - use it for the classic composition "rule of thirds" where the subject of your photo is slightly off-centre, drawing the viewer's eye straight to the subject. To turn on the camera grid, open the settings app, select camera, and make sure the grid option is on (green).
READ: Get The Look: Cover Star Benee's Power Brows & Impactful Eyes
Take photos with the volume buttons
If you're concentrating on lining up the perfect shot and are worried about obstructing the shot or moving your hand, you can also activate the camera shutter by pressing the volume up button when in the native Camera app.

Portrait Mode
Perfection portraits made easy. Portrait mode captures photos of kids, pets, and partners in focus with a blurred background. Position your subjects opposite windows for the best light, and try taking photos at your subject's eye level for great results. Try Portrait Lighting effects (iPhone X and later, and iPhone 8 Plus) to change the way your image is lit by selecting your portrait, tap Edit and the Lighting effects slider will appear in the bottom part of the photo.
Remember, Portrait photography isn't just about having a great subject, it's also about having a great background. Portrait mode also loves a busy and textured background, so get creative with brick walls, bookshelves, feature walls at home or trees outside as your backdrop.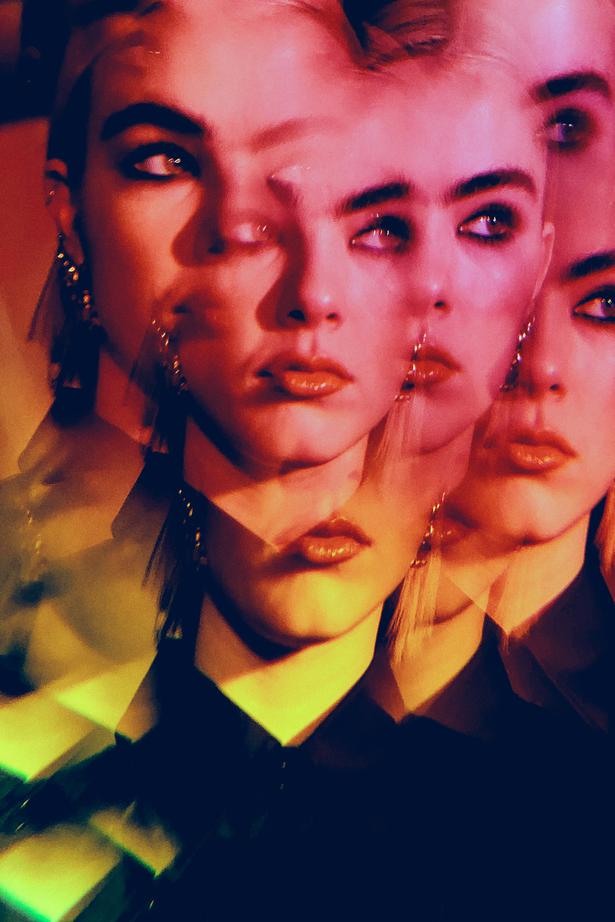 Adjust the depth of field to take your portraits to the next level
Depth Control lets you adjust the depth of field and amount of blur in the background before or after you shoot. When you've taken a photo using portrait mode, open it in the photos app, and tap Edit. The depth slider lets you adjust the depth of field without affecting exposure. After taking a portrait, go to edit and adjust the depth control with the slider.

Optical Zoom (3 optical zoom options available on iPhone 11 Pro and iPhone 11 Pro Max)
It's always best to shoot at each camera's native field of view. That is 0.5x for Ultra-Wide, 1x for Wide and 2x for Telephoto. This means you won't lose any sharpness in your image when you zoom.
READ: The Test Drive: Can Technology Help Improve Fitness & Wellbeing?
Night mode
Night mode determines capture time based on the scene and displays this time in the Night mode icon. You can tap on the Night mode icon and adjust the slider to Max to extend the capture time. Try propping up your iPhone or using a tripod for a longer capture time at the darkest time of night.

Use Burst mode to ensure you never miss a moment
By holding down the shutter button, you can take a burst of many photos in quick succession. Using burst mode ensures that you can capture the exact moment you want and choose the best from a multitude of photos. This is particularly great for action shots. The photos will show up as a stack in your camera roll. Tap Select to choose your favourite pics and keep or delete the rest.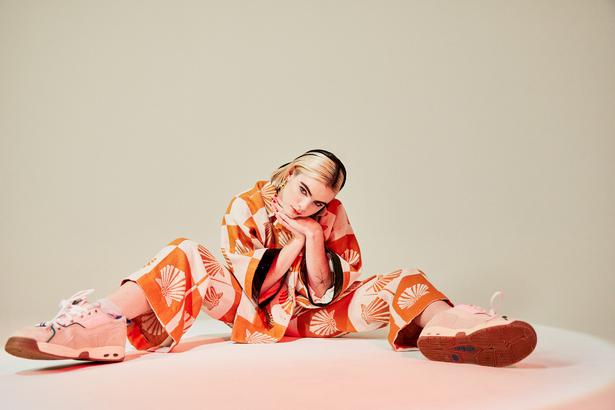 For something extra:

Live Photos
Live Photos are fantastic for capturing motion, and Live Photo Effects take that motion to the next level. Swipe up on any Live Photo and choose Loop to loop the action, Bounce to have the motion rock back and forth, or Long Exposure to simulate an extended exposure. You can also adjust the key frame of a Live Photo by tapping Edit, then tapping the Live Photo icon, and selecting from the Live Photo thumbnails. 

Slo-mo
Capture plenty of great detail with slo-mo videos.Try using slo-mo while perfecting a dance move, flicking fabric or hair or capturing kids or pets jumping around. The front camera can also capture your 'slofies' (slo-mo selfie videos), a fun and creative way to bring your selfies to the next level while at home.
READ: How to Take Smartphone Photos Like Kendall Jenner and Adwoa Aboah

Time-Lapse
Shooting a time-lapse is easy as iPhone dynamically selects the intervals based on the duration of the recording. Capture your whole day at home in a single, fast-paced video. The new Ultra-wide camera on iPhone 11 and iPhone 11 Pro is great to capture unique angles at home, like photos of a newly redecorated room or the full family at the dinner table.
Purchase an Apple iPhone 11 Pro here.
Share this: