Around the World With Jane Daniels
Fashion designer Jane Daniel's shares her travel tips and experiences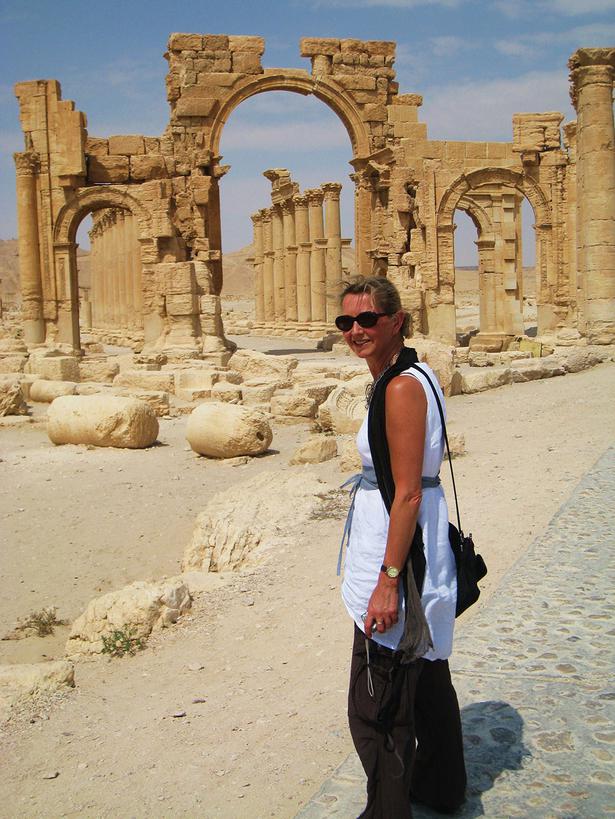 Thursday April 21, 2016
Fashion designer Jane Daniel's travel mantra is "go while you can and before it all changes". She is concerned that some of her favourite destinations, such as Iran and Cuba, are becoming westernised.
Where did you last travel?
To Paris, London and Florence in February on my regular fabric-buying trip — plus a side trip to Venice for an exhibition at Palazzo Fortuny. On my last holiday overseas I did a couple of islands, both extraordinary and vastly different from each other. I went to Sri Lanka in my role as brand ambassador for the Innovative Travel Company and took in the fantastic Pera Hera festival in which 200 elephants appear in jewelled embroidered cloaks with their mahouts sitting on top with their parasols. Fantastic! Sicily, trade crossroads of the ancient Mediterranean, and a great mix of culture has a rugged beauty with attractive old stone towns and unique ancient mosaics.
Where in the world have you felt happiest?
Researching and exploring new destinations is exciting, but I am probably happiest in the Mediterranean. I once borrowed a small boat from a fisherman on Procida, and armed with a picnic lunch and a bottle of local wine I puttered around the island. Mooring off the multicoloured fishing village of Coricella I spent the afternoon painting watercolours from the boat of the gorgeous scene with its vernacular architecture.
What is your favourite city?
Venice. It is mysterious, extraordinary and unique. The more I read about it, the more I want to explore, despite having visited many times. Its maritime festivals are fantastic. Joining Arzana, the society that preserves the gondolas and their history, I spent the Regatta Storica with Venetians on their partly restored 1920s sailing boat at the Salute. A visit to the old squeros (gondola building yards) provided the opportunity to buy a Carli forcola. I have been to Carnivale, made a mask at a workshop, and dancing the gavotte in an 18th century dress at a ball.
Describe the most breathtaking view you have ever seen.
So hard to choose but some highlights have been seeing the Treasury Building at Petra from a gap in the Siq; 360 degrees of glorious mosaics at the end of Shahi Zinda in Samarkand; dozens of hot air balloons floating above Cappadocia; the pink glow of the Taj Mahal at sunrise. No picture can do it justice. The Sphinx; Machu Picchu from the Sun Gate end of the Inca Trail; inside the Alhambra almost alone at night and the Mosque in Isfahan.
Do you have any packing secrets to share?
My packing is better organised since I discovered the cell pack bag system. I take a cardboard tube for any unframed art I might acquire and some packing tape and bubble wrap as well. All my skin care and toiletry items are decanted into tiny bottles and jars to save space and weight.
What are your suitcase essentials?
Limit the colours of your wardrobe. I usually take black, grey and white items with two large scarves in bright colours that suit me to cover my head and arms when necessary in churches and mosques. They also act as a wrap if it's cold and add a pop of colour to any outfit. White linen looks and feels fresh in hot countries. Comfortable boots and shoes that you can walk in all day, yet stylish enough that you can walk into any establishment, however grand.
Share this:
More Culture & Travel / Going Places