Around the World With Rodd and Gunn's John Prikryl
Rodd and Gunn creative director John Prikryl stops off in every major global fashion hub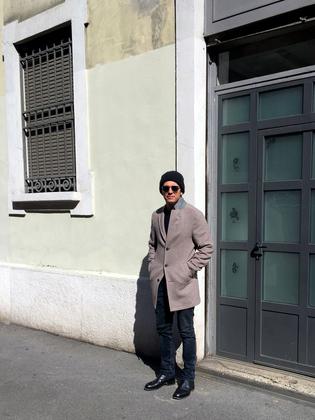 His role as creative director of Rodd and Gunn sees Melbourne-based John Prikryl travel regularly. He is fresh from a round-world trip, stopping off in every major global fashion hub.
Where did you last travel to?
Last international destination was Tokyo with our head of footwear and accessories Josh. It was the last stop on a round the world trip that took in Milan, Barcelona, London, New York, Los Angeles and Tokyo. Such an amazing city that can make you feel very connected and right in the middle of humanity and also very disconnected at the same time- if that makes sense.
Where in the world have you felt happiest?
Melbourne because it is home at the moment, Otago because it is so awe-inspiring and the family beach house is always a happy place to go back to.
Where is your favourite city?
Melbourne is still my favourite. Its a great size, its global without being overbearing, it has an amazing arts community and is also (arguably) the home of sport in Australia. It has four proper seasons, it's ethnically diverse — it has everything you could want in a city. And the food/bar scene is global in scale and quality.
Do you have any packing secrets to share?
Pack your suitcase, then take out half. Have a cup of tea then come back and take out half again. Put the reduced amount in a smaller bag and take out even more until you're in "carry-on only" territory. Roll clothes rather than fold and put your socks in your shoes. Or wait until the very last minute and leave it to the packing gods.
What are your suitcase essentials?
Navy soft-tailored jacket, white shirt, dark jeans, cashmere knit, plain T-shirts, credit card and passport.
Your worst travelling memory?
Even the bad memories become good ones in the end and I don't really have any bad ones. More like inconveniences. Years ago I was travelling with the CEO and the head designer when we were diverted to Prestwick, a tiny airport in the middle of nowhere due to a storm. The fabric fair was the next day in Milan and we couldn't miss it, so we frantically grabbed a hire car, raced across the countryside to Glasgow and then jumped on the last flight allowed out of the UK, which happened to be destined for Copenhagen. Turned out we had quite a nice evening and had dinner by the harbour and arrived at the fair the next morning.
Share this:
More Culture & Travel / Going Places