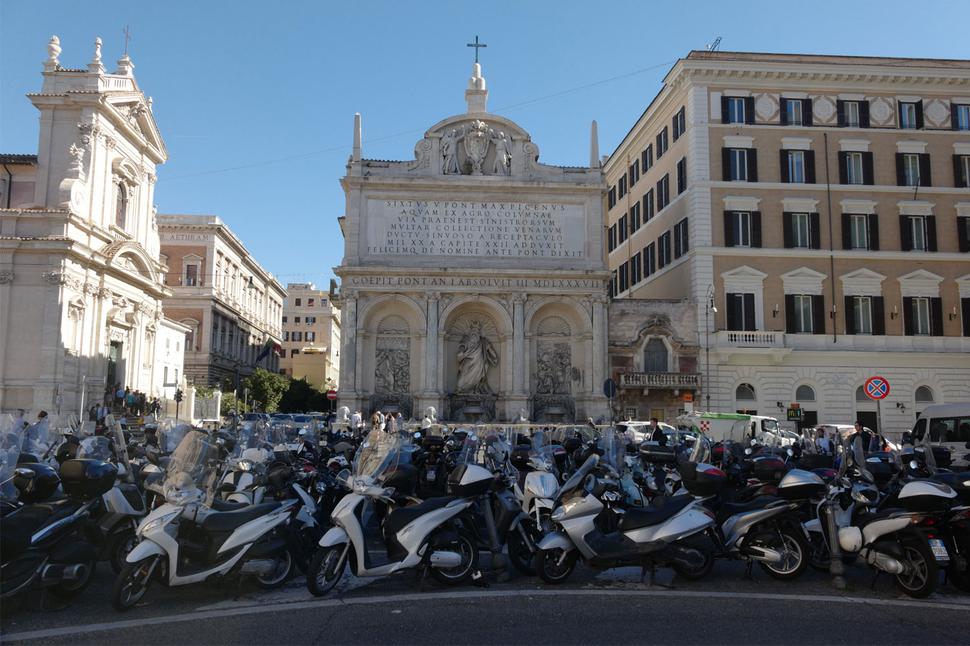 An Art & Food-Filled Tour Of Rome With Gallerist Danae Mossman
Danae Mossman of Hopkinson Mossman Gallery enjoys a rose-tinted, art-filled stay in Rome
Saturday Oct. 27, 2018
There is so much to love about Rome — historical and contemporary art, the incredible food, the light (a soft blush tone), the people.
The atmosphere is palpable, in spite of its deeply layered ancient history, the Eternal City fosters a dynamic contemporary side too. As you wander past the Temple of Hadrian — dedicated to the deified emperor by his adopted son and successor Antoninus Pius in 145 C.E — note that it's currently well-stationed with seriously armed guards protecting Borsa Italiana, Italy's main stock exchange. This ancient site hasn't become a museum, but has stayed functional, quite extraordinary.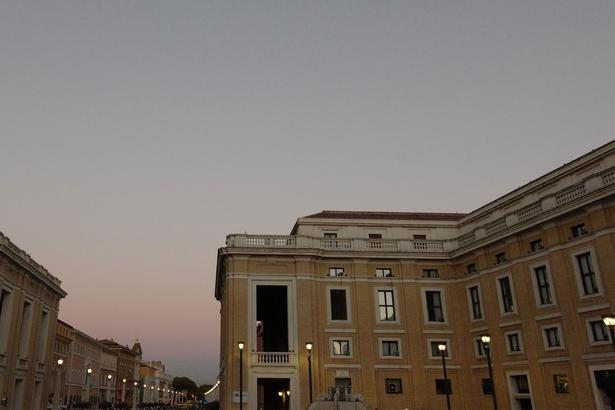 Rome as the sun sets near the Vatican. Photos / Supplied

I love that Alessandro Michele (Gucci's creative director) has his studio near the Spanish Steps — he lets history seep into the clothes in such a fluid, energetic way. I'm sure this is a result of growing up in Rome, feeling layers of history under your feet all the time but looking to the future.

READ: A Romantic Italian Escape At Villa Controni

My trip to Rome was planned as justification for the long-haul flight I was making for Luke Willis Thompson's Turner Prize exhibition at Tate Britain. I'm often travelling for contemporary art exhibitions to support artists abroad. Luke is one of Hopkinson Mossman's young artists doing incredible things internationally, including being nominated for this prestigious award. After an easy flight from London, I found myself arriving in Rome in autumn to a temperate 27 degrees.

WHAT TO SEE
I love visiting Rome and delving into the heart of the most significant moments in Western art history. Seeing huge Caravaggio paintings like 'The Calling of St Matthew' up close in a church like San Luigi dei Francesi is exciting. The criticality of Caravaggio's practice seems so radical.

I also admired Michelangelo's radical Sistine Chapel, (which originally featured a ceiling of nude figures gracing the heavens above the leaders of the Vatican church, and has since been modified to cloak the private parts of the subjects) and noted Bernini's extraordinary ability to make marble appear soft as flesh in 'The Rape of Proserpina' at Galleria Borghese. There are so many incredible artworks to experience, it would take a lifetime to see them all. But don't let that put you off starting.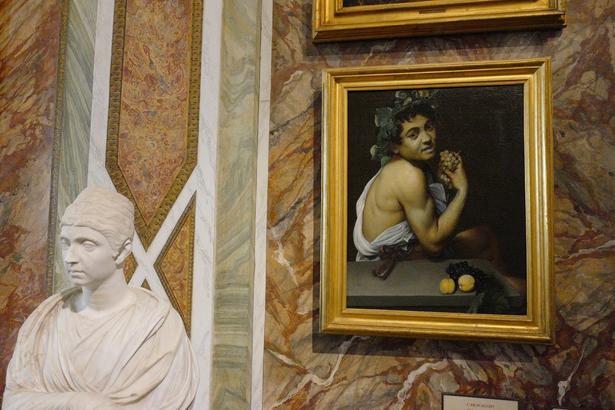 Caravaggio at Galleria Borghese. Photo / Supplied

You can also visit some interesting contemporary art galleries — my favourites include an outpost of New York gallery Gavin Brown Enterprises, housed in a charming, dusty old church — far from a white cube, it makes so much sense in Rome somehow.

READ: Fashion Helps Restore Majestic Rome

Also in this neighbourhood is Galerie Emanuel Layr from Vienna, and, T293 Gallery, a really interesting Italian gallery with an international programme. Lorcan O'Neil has a white cube space with a very special fountain courtyard, perfect if you need a breather.

The Pantheon is possibly the most beautiful building in the world. Aside from being an extraordinary feat of engineering it's the most magical place to be inside. It is spellbinding watching the light move through the spaces in a dense ray that determinedly pierces the space. Go early in the morning to beat the tour groups. It's divine in the morning light when the sky is still a pinky hue.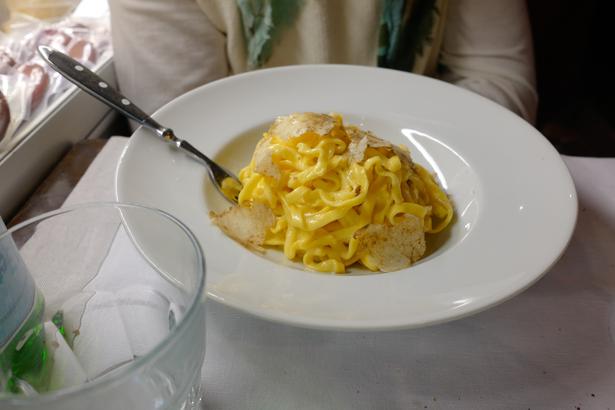 WHERE TO EAT
There are so many incredible places to eat in Rome. You must try a classic Roman dish of carbonara pasta (with egg, guanciale, pepper) or rigalioni A'Mertina which is guanciale and tomatoes. Poldo and Gianna is a traditional trattoria filled with locals and visitors. If you have to wait, have a glass of the best Italian wine at Enoteca Achilli, a cute little wine bar around the corner.
READ: 9 Handy Tips for Eating in Italy
Da Enzo is my favourite. It's great for a casual meal with local and seasonal ingredients — you can view photos on the walls of the farms where the produce and animals come from. The lovely buttery yellow plaid table cloths are worth the visit in their own right. This place is jam-packed when it opens at 12pm so prepare to wait alongside eager locals and tourists on a busy day. They'll even to give you a prosecco to sip on to pass the time and stay hydrated on a hot day. The tiramisu is a must, it's extraordinary.
For a contemporary take on local ingredients try the minimal Retro Bottega. Opened by talented young chefs Guiseppe Lo Iudice and Alessandro Miocchi, whose pedigree includes working in some impressive international kitchens, the restaurant has two cooking counters and the atmospheric dining room seats just 26 people. You can see the chef preparing your meal. The delicate, artful presentation is compelling and the food just as lyrical. Their website says the restaurant is a "blend between land and research".
For a low-key pizza and pasta try the bustling El Corallo. You have to try the lobster pasta if it is on the menu, it's to die for. If it's truffle season, be sure to try a tagliatelle with fresh grated white or black truffle, or a plate of porcini mushrooms, with a glass of local red wine. It's an extraordinarily simple yet glorious thing.
I have a feeling Bellini dined on this pasta shortly before gaining inspiration for his 'Ecstacy of St Teresa' sculpture at the Church of Santa Maria della Vittoria.
READ: Top Tips For Entertaining In Italian Style
I have learned that not all gelaterias are created equal. Rome has arguably the most extraordinary examples and it's worth the effort of finding a good one. My two favourites are San Crispino and Gelateria del Teatro. At Teatro you can see them making the gelato through a window: peeling grapes for the grape sorbet and grinding hazelnuts for the niccolo. The sage and raspberry is my favourite. For an old world experience try Gelateria Giolitti (via delgli uffici del vicario 40).
Drink your morning espresso at Caffe Sant'Eustachio. Stand at the bar with the locals or sit outside on the street and watch the city's senators glide past (often with important security officers dressed in excellent, well-fitting suits) on their way into parliament.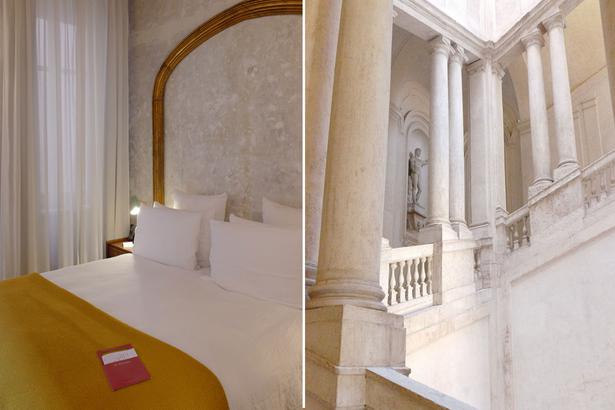 WHERE TO STAY
I stayed at G-Rough, a lovely boutique hotel — albeit oddly named — located next to the beautiful Piazza Navona (the site of Bellini's extraordinary 'Fountain of the Four Rivers'). A converted 17-century palazzo with rooms furnished with pieces by a number of great Italian designers (including Gio Ponti), it's right in the middle of everything you want to experience in Rome.
The staff are especially cool and can send you in the right direction for great local food and bars. Ask them where they would take their mother to eat and you're bound to get a great restaurant tip.
Rome is a surprisingly easy city to navigate on a bicycle. G-Rough has bicycles you can use to gently cycle around the city. It's the best way to avoid the crowds and see the city in the sunshine.
Share this: