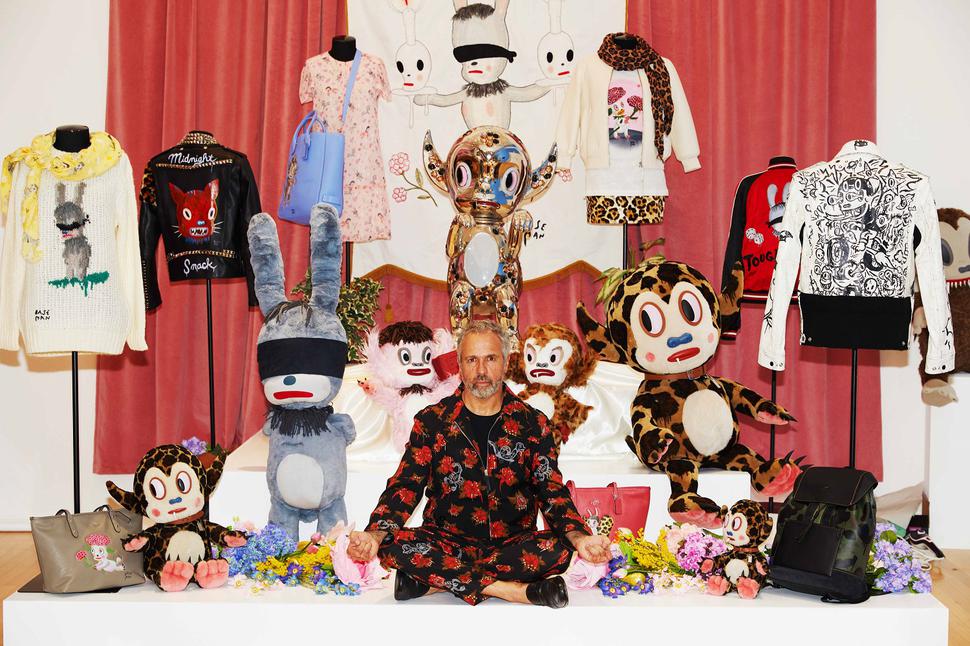 LA-Based Artist Gary Baseman Comes To Tauranga
Rebecca Zephyr Thomas caught up with illustrator Gary Baseman ahead of his exhibition at Tauranga Art Gallery this weekend
Friday March 29, 2019
His art has graced the cover of The New Yorker magazine, adorned leather jackets and handbags for fashion label Coach, covered the walls of galleries in London and Los Angeles, and this weekend Gary Baseman's work will come to Tauranga Art Gallery.
READ: Inside The Amusing World Of Artist David Shrigley
Gary Baseman's drawings, characters, art toys for adults, and installations create a world that is instantly recognisable through his quirky, slightly sinister but sweet take on reality. The artist's backstory is equally compelling. He is the son of Jews who escaped the Nazi invasion of Ukraine, and moved to Los Angeles to live the American dream in the post-war years. His forthcoming movie Mythical Creators explores this dramatic history; as an adult Baseman learned that his father went back and killed the Nazi who was responsible for annihilating his home village of 400 people. 'Imaginary Friends' is Baseman's first Australasian exhibition, and opens on March 30.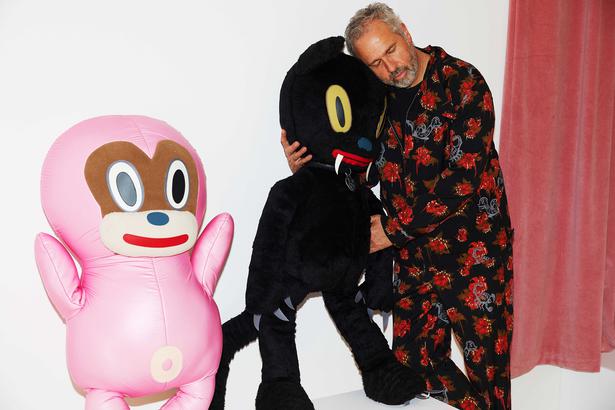 Tell us about your exhibition at The Tauranga Art Gallery and your work in the show.
I look forward to both creating and showing more of my art in New Zealand. This exhibition began with an invitation from the new director of Tauranga Art Gallery, Alice Hutchison. We worked together in LA five years ago. 'Imaginary Friends' is a taste of my art that focuses on characters and spans media from photography to video to toy design and fashion. I know New Zealanders have a great sense of creativity and humour. I hope to bring my own perspective of what I call "the beauty of the bittersweetness of life".
You have a family connection here— what were your impressions of NZ when first you visited?
It was important for me to make a pilgrimage to see the world that my favourite cousin Beverly adopted. It was tremendously meaningful to spend time with her widower and son, Craig and Michael Potton, and experience New Zealand with them my first time in 2018. I was lucky to have had Craig, New Zealand's premier landscape photographer, to show me the beauty of the South Island. I was struck by the dramatic nature of the landscape, that it could change so quickly — from rolling grassy hills to sand dunes to caves in the ocean.
I took in the land and the cultures, studying and documenting in my sketchbook. It was just a taste of New Zealand, as I have yet to visit the North Island. I'd like to keep exploring the flightless birds and the beaches and I'd like to go tramping. My goal is to create a new body of work about this personal exploration of this land. I also hope to collaborate with my cousins, Craig and Michael, for a special exhibition in 2020.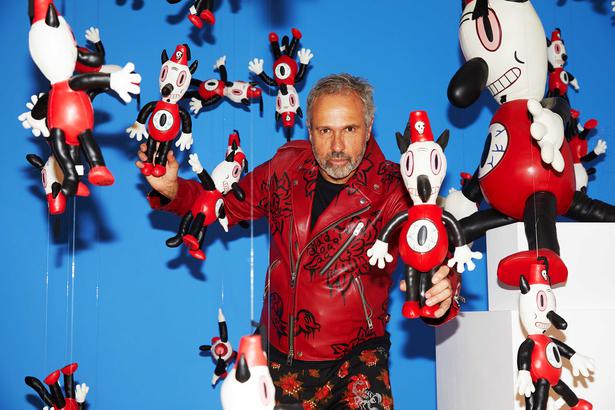 One of your most famous imaginary friends is the character you created, Toby, who has travelled the world with you. You have said of Toby 'He is addicted to your insecurity. He knows how to push your buttons'. Do we all need someone like Toby in our lives?
Toby manifests himself in many forms. Beyond someone who pushes buttons, he's also everyone's best friend and keeper of secrets. He's trustworthy, yet also one who knows all and sees all. He is everyone's mirror, which can be hard for some, to really see yourself, fully, wholeheartedly, honestly. Toby challenges everyone to think about who they are, what they do and why.
You just took your installation 'The Purr Room' to London earlier this month. How did you come up with this idea, and what have been the responses?
'The Purr Room' is my latest collaboration with companion Blackie the Cat and was made to reflect the times in which we are living. In the US, many of us are experiencing a lot of anxiety related to the current administration that seems to thrive on great division and chaos. As a first-generation American, I learned to celebrate the US as this great melting pot. Right now, it doesn't seem like a place of welcome and opportunity or equality or freedom. We are living in a time of a lot of noise and anxiety, and we could all use a bit of healing.
'The Purr Room' was inspired by Blackie the Cat, who has been a healing figure to me for years. This installation is the easiest way for me to share the power of what I call his "triple purr," since he can't meet everyone in person. While people wait to get in, they are asked questions that help them shift their mindsets away from noise and tension; they're asked to think about someone they love or what it feels like to be hugged, for example. I want people to feel love and affection before entering. We also created a six-minute video of me interviewing Blackie the Cat as part of the orientation to the sanctum of Purr.
The sound bath for the installation was recorded and mixed by Money Mark, who's a talented multi-instrumentalist musician who collaborated with the Beastie Boys for years. The first incarnation in Los Angeles was well-received. Long lines of people would wait to experience Blackie's purr.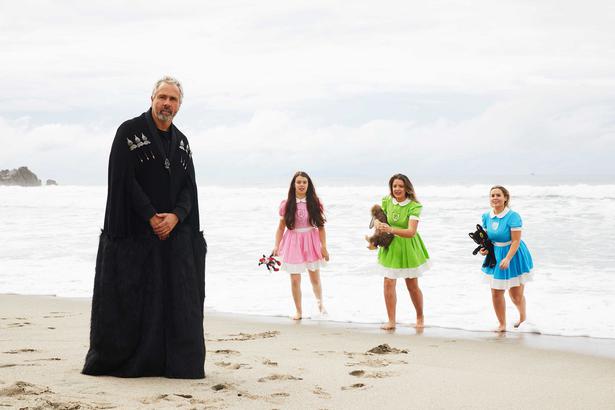 You are LA born and raised. Did this influence your art?
I was a latch-key kid whose parents were often working, and whose older siblings were out on their own. So, television was like my babysitter. My art is inspired by Warner Brothers cartoons and Disneyland.
What is next for you?
I've been focusing on some of my narratives, stories of my characters in various formats, as books and as animation, live action film or TV. We hope that by the end of the year we'll release Blackie the Cat as a plush figure, not just as a toy but an extension of my art practice. I also hope that I'll be able to get Manny Moa, inspired by my time in New Zealand, in production. In the works is an exhibition that will include new paintings, photography, and film made in or inspired by New Zealand.
•Gary Baseman: Imaginary Friends is on at Tauranga Art Gallery, March 30-July 7, 2019.
Share this:
More Culture & Travel / Features & Profiles