An Interesting Man: Artist Owen Dippie
We chat to artist Owen Dippie about what's inspiring him right now, and how he is using his talents for a philanthropic cause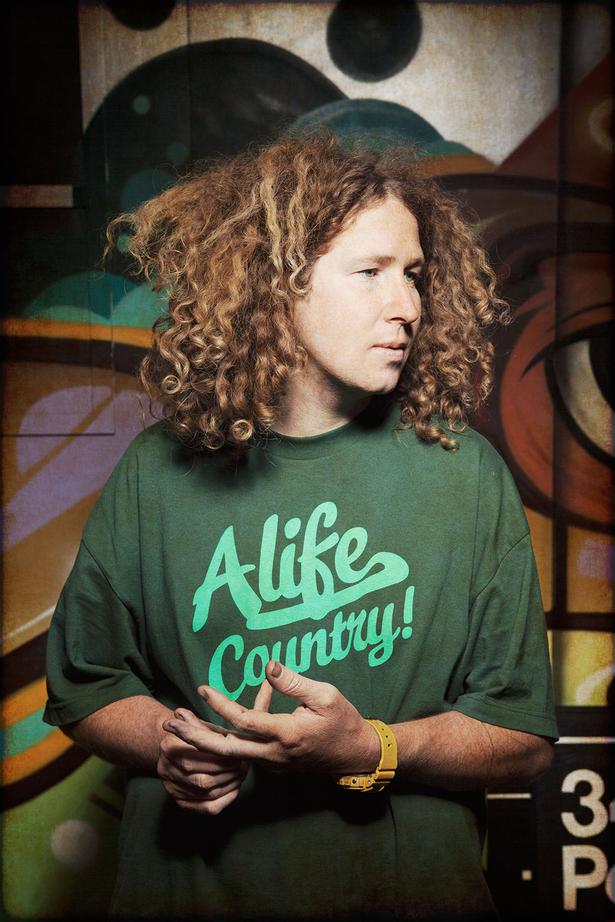 Tuesday Sept. 15, 2015
You may already be familiar with Owen Dippie's work and not even know it. The artist's large mural paintings in central Auckland are a familiar comfort for commuters on the way to work on a bleak morning, from the Madonna in the City on upper Pitt St with her Renaissance good looks to the three-storey high portrait of Tania Cotter, a friend of the internationally lauded artist, with her beautiful moko on upper Queen St peering down over the adjacent motorway.
Working with spray paint is a medium that Dippie has embraced wholeheartedly, masterfully spray painting his works with the finesse and patience of a painter using a fine paintbrush.
"I have been an artist for as long as I can remember, using every medium I could get my hands on. For me, spray paint is by far the most fun because it's so immediate — it's painting at the push of a button." What sets Dippie apart is his ability to provide an appreciation of both forms of classical and street art culture into one special combination, with standout mural replications such as The Girl with a Pearl Earring by Johannes Vermeer (1665) or the 50s kitsch of The Chinese Girl (1952) by Vladimir Tretchikoff.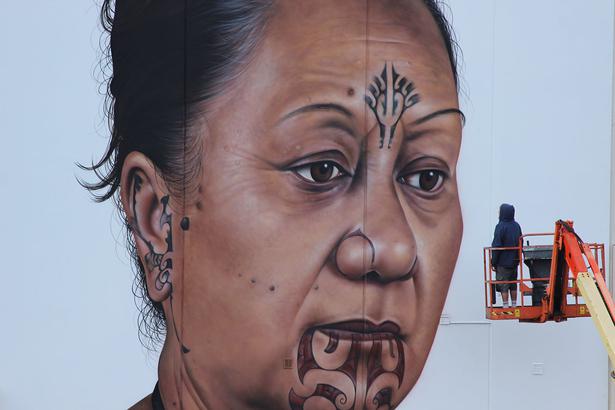 "I have been a huge fan of Renaissance art since childhood and I guess I haven't grown up too much! I also think the stereotype of spray paint and criminality being connected is ridiculous so by taking something so classical and mixing it with something so contemporary it makes it harder for people to stand back and make that judgment."
Having recently returned from three months travel in the US, where Dippie had his first solo show in NYC, he also spent time in Los Angeles adding more mural work to his portfolio. "I am home now focusing on getting my new Karangahape Road Gallery ready for its opening in October. I love travelling — it's very inspiring being in new places and meeting new people. I hope my art gives me the opportunity to travel a lot more."
The artist has also been involved with charity work, the most recent is a collaboration with Sealy to help raise funds for the New Zealand Breast Cancer Foundation. Dippie's artwork features on a bespoke Sealy Posturepedic bed, to go under the hammer on Trade Me on October 5, and will sit along other bespoke beds designed by Huffer's Steve Dunstan, interiors' stylist LeeAnn Yare and graffiti artist Flox.
"Bottom-line, Sealy's Designer Bed campaign benefits a great charity, and if my artwork can help raise any money to battle something as horrible as cancer I'm all for it," says Dippie. "For my mattress design, I have chosen to use my symbol — which incorporates my initials OD in the form of a Maori Tiki. This has over the years appeared in hundreds of different forms — from stickers on streets to sides of buildings."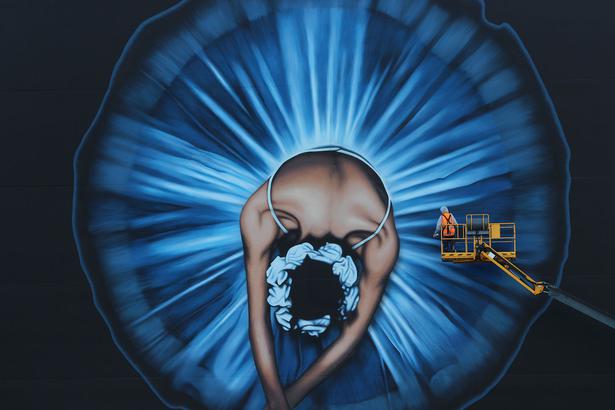 An average day looks like... Get up walk my dogs, have some breakfast, make some art!
Grooming routine... Get up, brush teeth, go!
Favourite bars, restaurants and cafes... Having just relocated to Auckland I'm so happy to be in a food playground. I like Federal Delicatessen, Burger Burger and Mercury Plaza. Before I went overseas I painted a mural inside Miss Moonshines so I am excited to try that. I am also super lucky to have my good friend Seru (who owns Marvel Kitchen) keeping me well fed!
What does personal style mean to you... I've always been the same — a T-shirt, hoodie and sneaker sort of guy. I know what I love and I don't think I'll ever grow out of it. Comfort is king. When it comes to my hair I grow it until it gets out of control, then shave it for a good cause, then repeat that cycle.
Music I love listening to... I have always supported New Zealand music. From Team Dynamite to Fat Freddy's Drop, there is world-class music coming out of this country. Hip-hop's my true love but my music taste is so varied that I could be listening to Ray Charles one minute and then Michael Jackson the next.
Currently reading... The last book I read before I went overseas was Patched: The History of Gangs in New Zealand. I am currently reading Widow Basquiat by Jennifer Clement. I love books; it's one of the best ways I can think of to spend money.
Favourite places for travel... New York is my favourite, but I really enjoy time in Los Angeles, and Melbourne too. At the moment I'm looking forward to heading to Europe and seeing in person all the amazing art I have grown up admiring.
What I do to relax... I love my dogs; they are my kids, so doing anything with them is great. But I am most at peace when producing my art.
Share this:
More Culture & Travel / Features & Profiles