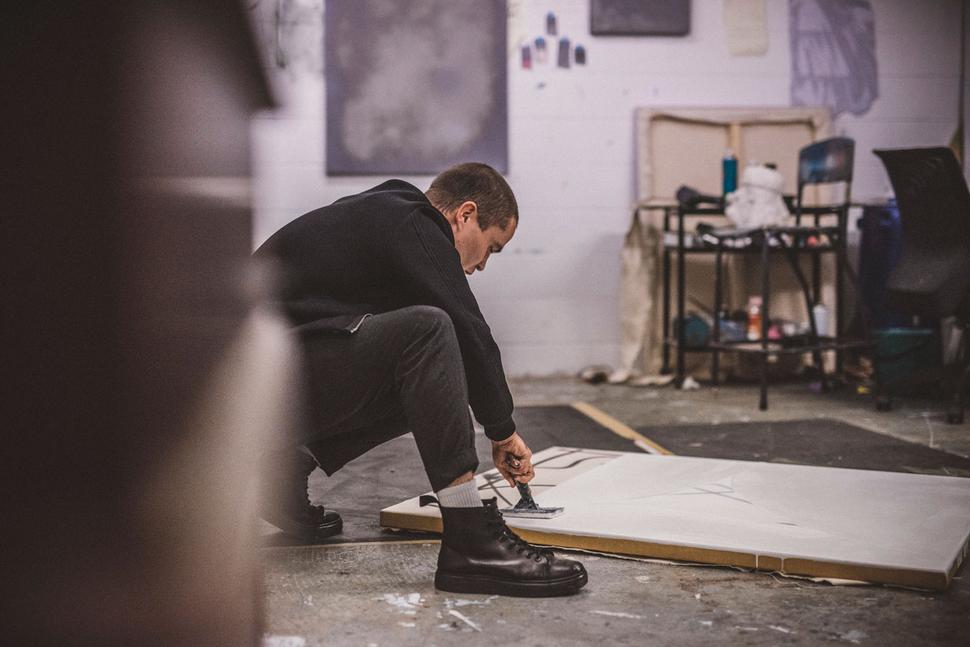 Artist to Watch: Hugo Koha Lindsay
The young Elam graduate is inspired by the constant flux of cities
Monday March 19, 2018
Hugo Koha Lindsay's works are studies of the way urban spaces "exist, evolve, include and exclude", and his latest exhibition, But will it float, opens this Wednesday at Gow Langsford Gallery.
Composed of grey tones, layered grids and bright hints of spray paint, the award-winning artist says he's drawn to urban details, such as the markings that appear on roads and footpaths when a city is under construction.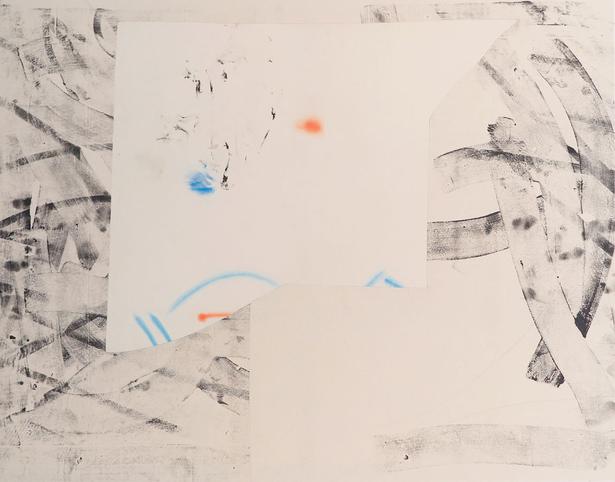 "I find those kinds of residues or traces of the constant shifts in the urban environment captivating, and they feed into what happens in my studio," says Hugo.
"In some ways, I see painting itself as a site of construction — a point of both destruction and regeneration. When you're drawing from the world around you, real concrete things, literal concrete in my case, are taken and developed in ways that become abstract."
• Gow Langsford, 26 Lorne St, City. March 21 to April 14. Visit Gowlangsfordgallery.com
Share this: