Your Guide to the Auckland Art Fair 2016
With more than 40 galleries and 150 artists exhibiting, there's a lot to see at the Auckland Art Fair. Here's how to get a jump on the event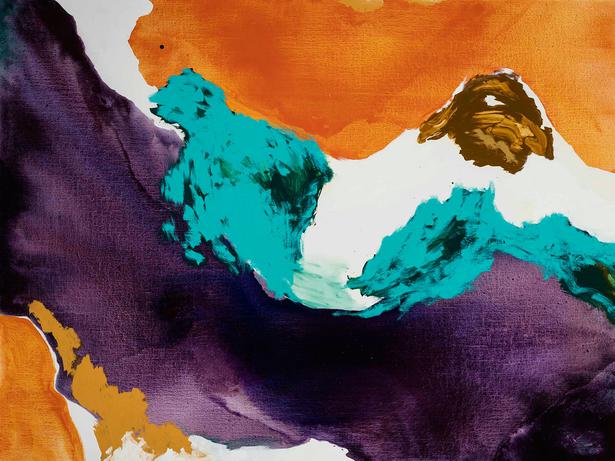 Tuesday May 24, 2016
ONES TO WATCH
• Keep an eye on emerging talent from artist-run galleries Glovebox, Rockies, Demo and Terror Internationale.
• Tim Melville Gallery has works by emerging talents Matt Arbuckle, a Wallace Arts Award First Runner-Up in 2009 and Roberta Thornley, recently awarded the Tylee Cottage Residency in Whanganui.
• "At our booth there is huge anticipation and excitement over new oil paintings by Kirstin Carlin and tapestries by Erica Van Zon," says Melanie Roger of Melanie Roger Gallery. "At the last Auckland Art Fair, we sold all Kirstin's work on the opening night, so it's worth getting along quickly."
• Cool Aussie galleries to check out include Gallerie Pom Pom, Station, Sarah Scout Presents and Tristan Koenig.
• Keep an eye out for Chris Corson-Scott's photography, and paintings by Amanda Gruenwald at the Trish Clark Gallery booth, plus Emily Hartley-Skudder's surreal still-life paintings.
TOP TIPS
Art Fair organisers Hayley White and Stephanie Post on how to make the most of the days ahead.
• Register at MY ART for pre-approval on an interest-free loan.
• Bring something to trade (a skill, object or idea) and get involved at Eve Armstrong's Trading Table at the Michael Lett Gallery booth. 
• Bring the children at the weekend and let them get creative in the Kid Zone, where for $10 the signature cardboard stools dotted throughout the venue will be available for them to customise and take home. 
• For first-time collectors, or to pick up a piece from a well-known artist at an affordable price, visit the Ngatahi Editions stand, a collaboration between nine not-for-profit organisations, featuring limited run editions from some of New Zealand's best known artists including Lisa Reihana, Janet Lilo and Martin Basher. Look out for unique drawings from Imogen Taylor, domestic tools by Nate Savil, Te Tuhi's billboard bags and rash vests by Alex Monteith.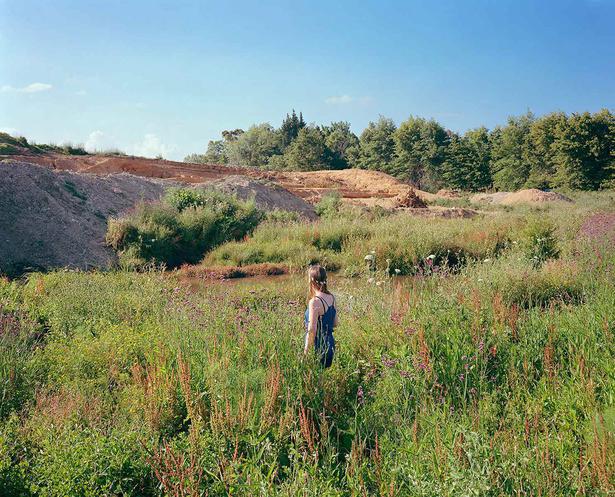 Artwork by Chris Corson-Scott.
WHAT TO BUY?
Karen Walker is a partner of the VIP programme at the Auckland Art Fair. A keen collector herself, she says it's an emotional connection that she looks for in a piece of art.
What was the last piece of art you bought?
Berenice Abbott's Cocteau's Hands. We bought it for Valentine's Day. We were in New York at the time, showing our latest collection which is inspired by Abbott's look. It seemed only fitting to purchase the shot, which is one of my favourites of hers.
Who are your favourite artists?
After seeing his show at the MCA recently I'm obsessed with Grayson Perry — his work as well as his points of view on art and life. I also love Miro, Bruegal, Kandinsky, Klimt, Fischli & Weiss and many others. Locally, Michael Parekowhai, Tracey Tawhiao and John Reynolds are my favourites. All genius.
Whose work are you most looking forward to checking out at the fair this year?
The lineup's very impressive and we're spoilt for choice this year but in particular I'm looking forward to participating in Eve Armstrong's Trading Table.
SOUND SMART ABOUT KIWI ART
Here's what to say as you're making the rounds:
"I love it how Fiona Pardington brought phrenology back to the mainstream."
"How do you think Lisa Reihana will go at the Venice Biennale next year?"
"That Billy Apple cider is like, profound."
MIX AND MINGLE
Take a tour of the fair with a guide from the Auckland Art Gallery, hear Dick Frizzell speak at the Gow Langsford Gallery booth or meet Chilean artist Sebastian Vargas at MUTT Gallery (there are plenty more artists' talks listed at artfair.co.nz). Or save your social muscles for the Art Fair party on Friday. It's a chance to rub shoulders with artists, gallery reps, curators and industry professionals, with live music.
- Tickets $45 from artfair.co.nz
Share this: