Auckland Cup Fashion Do's and Don'ts
Viva Prix de fashion judge Rebecca Stoneman tells us what she is looking for in a winning outfit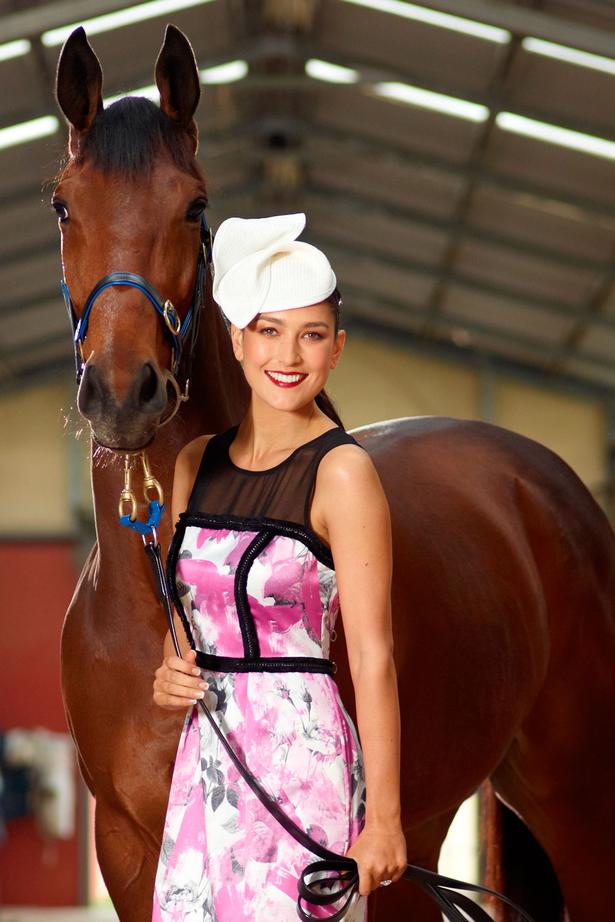 Thursday March 10, 2016
Melbourne It girl Rebecca Stoneman has lost count of how many times she's been to the races. "All I know is that it's my love of fashion and horses that draws me to the track each and every time," she says. Rebecca is a model, and equestrian rider that competes in endurance races and has been in the Tom Quilty Gold Cup competition, which is Australia's most prestigious 160km endurance test, four times. She has just opened Stoneman Equine, a boutique horse training and agistment facility in Melbourne with her husband, where they re-train retired racehorses to become equestrian horses. Also a former Myer fashions on the field ambassador, this Saturday she will be judging the Viva Prix de fashion competition at Ellerslie racecourse alongside Viva beauty editor Janetta Mackay and television host Amber Peebles. Here are her best racewear tips and the do's and don'ts to know about.
What are the basic etiquette rules to be aware of when dressing for the races?
When planning an outfit for the races, it's important to follow a few simple rules. Don't wear a dress that you would wear to a nightclub – leave the short skirts and sequins for the evening. If opting for a low cut neckline, try a longer hemline. If you choose a statement piece of millinery, keep the dress a little more simple. It's all about balance!

As a judge what will you be looking for in a wining outfit?
I'll be looking for someone who has thought about all aspects of their outfit. It needs to all come together, it's not just about the dress and millinery; shoes, bag and gloves need close attention to detail too.

Are there any rules for headwear at the Auckland Cup?
The main rule is to make sure you are wearing one! Apart from that, it comes down to personal taste and style. It can be a great way to express yourself, as it's not every day you get to wear a gorgeous piece of millinery.

Do you think it is best to start your race day outfit with the headpiece or the dress? 
I personally like to start with the dress first. You need to find something you feel totally comfortable and confident in. The millinery is the icing on the cake.
What's the best advice you've ever been given about race day dressing?
Keep it classy. To me race day fashion is about style, sophistication and elegance. Also, make sure you 'break-in' your heels before you hit the track, and have some emergency Band-Aids and 'party feet' in your handbag!
What do you think is the best way to stand out and get noticed?
If you want to stand out on the track, a statement piece of millinery is always the way to go.
Are there any traditional style rules for the races that you don't tend to follow?
It's definitely not traditional, but I tend to steer clear from the new 'midriff' trend.

What style of hat, shoes, bags and dresses are currently on-trend?
Strong shapes and structured silhouettes with neutral and monochrome tones, metallic lace and bold standout prints are currently on-trend. Millinery crowns are too but I tend to like to see a bit more than just a crown. The clutch never goes out of fashion, it's the most practicable option for the races.
Share this:
More Culture & Travel / Summer of Racing