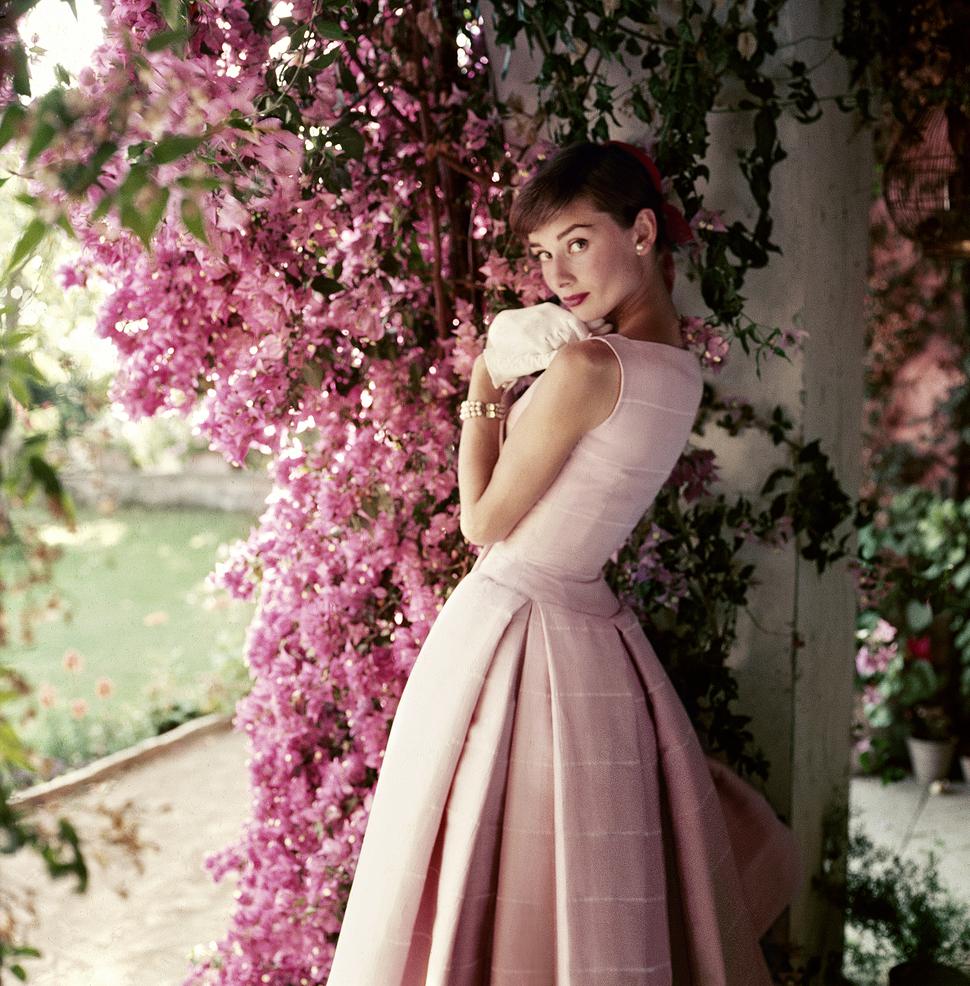 Throwback Thursday: Audrey Hepburn's Lasting Appeal
A new exhibition is set to trigger a new wave of adoration for Audrey Hepburn
Thursday July 2, 2015
We're all familiar with the idea of the beauty who defines her age: Shrimpton in the Sixties, Kate Moss today. But there's also the parallel phenomenon of the long-dead icon who tells us something about our times. In the Seventies and Eighties, Marilyn Monroe's gleaming but obscurely troubled smile was everywhere. But, for the past decade and more, the market in retro-glamour cards and bedsit-wall posters has been dominated by the doe-like eyes and slender neck of Audrey Hepburn. Indeed, the Belgian-born, British-American film star's period of posthumous, second-time-around fame probably peaked some time ago. Not that you'd know that from the just opened exhibition Audrey Hepburn: Portraits of an Icon, which looks set to trigger a whole new wave of Audrey-mania.
Using the 65th anniversary of Hepburn's appearance as a dancer and chorus girl at the once prominent Ciro's nightclub (in a building now housing the National Portrait Gallery's offices) as a rather slender excuse, the exhibition at the National Portrait Gallery in London looks at the way Hepburn collaborated with photographers in the creation of her persona. Among an extraordinary array of super-famous and lesser-known images are many personal pictures lent by her sons Sean Hepburn Ferrer and Luca Dotti.
Generally, the idea of photographer and model collaborating feels a pompous curatorial conceit: in what way is being shoved in front of a camera and told what to do "collaborating"? But here it rings true.
When the photographer isn't right, Hepburn is just another pretty girl. Bert Hardy may have been a great documentary photographer, but in charge of a 1950 shoot for Picture Post he appears as interested in the pedestrians in the background as in Hepburn herself. For Irving Penn, photographing for American Vogue the following year, however, Hepburn's expressive eyes and cropped dark hair were perfect for a new kind of high-contrast fashion photography, with dramatic semi-abstract shapes, that has come to embody our idea of classic Fifties style. Hepburn, puckering her generously lipsticked mouth, is acting it up to the hilt as the eager, gamine ingenue.
The list of photographers is a roll-call of post-war greats: Cecil Beaton, Norman Parkinson, Yusuf Karsh, Erwin Blumenfeld, Terry O'Neill. Angus McBean places her in surreal landscapes. Richard Avedon bleaches her out in Warholian monochrome a decade before the event. Combining European sophistication with Hollywood high-gloss, the impact of the gradually developing Hepburn image, with those perpetually startled eyes, is truly hypnotic.
In a haunting larger-than-life portrait as Natasha in War and Peace (1956) by cinematographer Jack Cardiff, Hepburn projects all the impulsive exuberance of Tolstoy's heroine. Yet by the time we get to the Sixties and the period of her greatest fame, with Breakfast at Tiffany's and My Fair Lady, some of that freshness and promise has already worn off.
There are images here where, much less made-up, she's hardly recognisable as "Audrey Hepburn". In the Sixties she donned futuristic Op Art clothing (good idea). In the Seventies she sported a large, curly perm (bad idea). By the Nineties, fashion photography has come full circle in Stephen Meisel's stark portrait, with Hepburn looking good at 61, but not trying to appear younger than she is.
The description of the image as "one of the most noteworthy in the actress's late iconography" is revealing. The term iconography is generally associated with saints, and the essence of Hepburn's appeal is that she fulfils many of the functions of a secular saint. Her patent goodness is apparent in her pioneering work as a Unicef ambassador, and her entire story is tinged with a sense of retrospective tragedy.
The promise of the early photographs leads inexorably towards the final image of her walking with children through a Somali refugee camp in 1992, maintaining a gracious smile, but her eyes already somewhere far away, just months before her death from cancer, aged only 63.
* Audrey Hepburn: Portraits of an Icon at the National Portrait Gallery in London, until October 18.
— The Daily Telegraph
Share this: