Australia: Melbourne a la mode
Colin Mathura-Jeffree revels in the variety of Melbourne's fashion hotspots.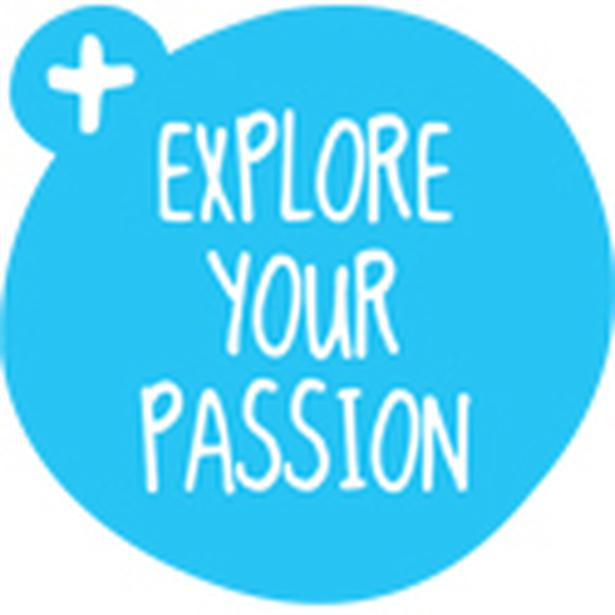 Wednesday Oct. 30, 2013
If you're planning a visit to Melbourne, you need to be prepared. And I don't mean planning where to go or what to see because there is something to discover on every street of this cosmopolitan city.
I'm talking about being prepared to be swept away by this city's charms.
The weather can be brisk ... not a bone-chilling cold but a coolness more in line with what we know in New Zealand.
Throughout my stay in Melbourne, I'm told this classic four-seasons-in-one-day environment is what shapes the fashion trendelicious attitude these people seem to have naturally.
There is style everywhere. People dress in a way that is comfortable, casual, smart and expensive-looking, whether their outfits cost a fortune or not. That is what you call class.
I always say beauty is in the fit, and the fit in Melbourne is always right.
I am as excited as a puppy dog as Tourism Victoria's Samantha Caffin meets me and tells me we're off to discover fashion delights. This is my idea of an adventure. Give me a good takeaway cup of coffee and let's go window shopping.
But Melbourne gifts me more than just a walk and gawk. This fabulous city is lending me Emily Powers - fashion writer, industry insider and someone you could easily see on Sex and the City.
Emily is sassy, cool and so much fun you'd take her to a wedding as a date because you'd have more fun than everyone else. I realise this is a rare privilege because I am the host of a TV baking show. (I just hope she doesn't ask me to cook anything!) But anyone can be privy to Emily's insider knowledge with her Fashionista's Guide to Shopping in Melbourne 2013. Yes, she has written a bloody book to take shopping, and it has everything you could ever need. I'm guessing it might be a better companion than a nagging partner or sluggish friend.
At our first stop, we meet From Britten, the next big thing in Australian fashion.
Alexander and Tim Britten-Finschi are two brothers, who are young, bearded and very serious, and they have reason to be. Italian Vogue has invited them to show their collection in an exclusive show connecting emerging designers around the world with fine fabric mills. How awesome is that?
The winner of L'Oreal Melbourne Fashion Festival National Design Award 2013, From Britten has been given financial assistance to take the label to the next level. One look at the brothers' fantastic designs, the elegant, functional tailoring and strong use of fabric and colour, and I know I'm going to be a customer.
Next is a visit to Lord Coconut, possibly the only men's accessory store in Australia, complete with a faboosh giant triceratops skeleton photograph covering one wall. The shop represents about 40 Australian artisan jewellers, selling necklaces, cufflinks, tie-bars, rings, bracelets, bags, taxidermy, severed finger key chains and vintage signs.
Mark Boldiston, aka Lord Coconut, says many Kiwis, as well as celebrities, shop here. (He doesn't disclose names as it's the buyer who should make the decision to advertise and not the seller.)
Purchases are placed in a hollowed-out book, and it's a flat fee of $15 to post anywhere in the world.
Mark mentions most of his clientele outside of Melbourne are from Wellington. Go Wellington!
Now to Assin for art and fashion. This is the place for the minimalist cool set. Assin is in a huge open-plan basement off Collins St, a concept turning fashion into an exhibition.I meet Assin's menswear buyer, Enrico Kasjan. This handsome man is taller than me and has better hair, so I decide if a photo is to be taken he must be seated . . . in another room.
This family business stocks brands such as cult Japanese street label Undercover, Damir Doma, Haider Ackermann and Boris Bidjan Saberi (a personal favourite), as well as its own transeasonal in-house label.
Then we are off exploring narrow lanes and hearing noisy Melbourne gossip over coffees, past gorgeous Pollen Flowers tucked in Chapter House beneath the sandstone arches of St Paul's Cathedral, where Nicholas Minton-Connell creates whimsical floral installations for Melbourne's rich and famous.
The subterranean salon Christine transports me into old-world chic. It's like the cave of Ali Baba and the Forty Thieves . . . but instead of stolen delights, these are the world's best labels, and this is the vision of doyenne Christine Barro.
This woman lives fashion and she knows every inch of that store. Being with Christine is like playing dress-up with Audrey Hepburn in the ultimate wardrobe, as she throws and drapes fabrics and talks of fashion houses. She places 18ct gold-coated Victoria Beckham-designed aviators on me. They look just too good.
As we leave, Christine runs up the tartan stairs to show me an elegant Martin Grant little black dress, as only a dedicated follower of fashion can do.
Melbourne's exceptional variety of designer stores such as Chiodo, Grace, Harrolds, Alice Euphemia, Le Louvre, Madam Virtue & Co, Scanlan and Theodore, Et Al and so many more are sometimes at street level but often hidden underground or high above in boutique buildings.
(For my visit to King Kong, Et Al's in-house designer and winner of Project Runway Australia, Anthony Capon, dressed me in his divine layers. And back in New Zealand waiting for my return was a very sexy black suit and shirt from the latest collection and a sweet, hand-written note from the charming Anthony.)
All these diverse stores are landmark destinations supplying a city hungry for dressing to suit any occasion and situation.
I feel uplifted and infatuated with this standalone global city . . . it's intellectual, (very) wealthy and discerning.
Melbourne is a buzz destination. Cool in both its temperature (which lends itself to a great design aesthetic) and in attitude.
The people in this diverse, successful city have a confident attitude because they have nothing to prove to anyone.
You'll love them, and you'll love their city.
Having sewn their first fashion seeds in various garages and bungalows around Melbourne, many of these stalwart Melbourne designers have notched up their first decade in business operating their own stores, and are an inspiration to a new generation of creatives.
Obüs
Pop on any piece from Obüs and you'll feel like you're going places. For eight years founder Kylie Zerbst - originally a graphic designer - has delivered gracefully restrained and meticulously conceived pieces and many Melburnian ladies still treasure vintage Obüs garments. Stores around Australia now offer various pieces of the range, but it's at the Gertrude St flagship location where you can see the precious works in their natural surrounds.
226 Gertrude St, Fitzroy; 4/289 Flinders Lane, Melbourne; 285 High St, Northcote; 1073 High St, Armadale
Claude Maus
Claude Maus' arrival in Melbourne in 1999 meant the city's art crowd finally had a local source for satisfying its sartorial preferences. More than a decade later, Claude Maus has lightened up considerably, but still caters to this city's noir-ish streetscapes with winter collections that include the Melbourne essential - a nice warm (and stylish) winter coat, available at the wonderful and just-off-the-beaten-track Manchester Lane store.
19 Manchester Lane, Melbourne
Scanlan and Theodore
Feminine without frills, structure without stricture, and subtle without being boring, Scanlan and Theodore has been defining Melbourne style for more than two decades. The label began with a tiny boutique in Chapel St in 1987, resolutely rejecting the boxy power suits of the time, and is now highly coveted in Australia and overseas. The much-revered label has survived the departure of Fiona Scanlan in 2003 and continues to move from strength to strength under Gary Theodore's precise eye.
285 Little Collins St, Melbourne; 566 Chapel St, South Yarra
Leonard Street
This label is a long-time favourite of Melbourne girls for its wearable yet unique designs. Amanda McCarthy's background as a sculptor is evident in her cleanly structured but still feminine designs. Named after a small pocket of London's East End, Leonard Street's three annual collections contain batwing dresses, swing jackets and pleated pants, all with a slouchy 1980s lilt and loads of street-cred cool. A sophisticated palette of grey, khaki and black merge with bright florals, sharp graphics and colours that pop.
6/289 Flinders Lane, Melbourne; 132 Gertrude St, Fitzroy; 205 High St, Northcote
(For my visit to King Kong, Et Al's in-house designer and winner of Project Runway Australia, Anthony Capon, dressed me in his divine layers. And back in New Zealand waiting for my return was a very sexy black suit and shirt from the latest collection and a sweet, hand-written note from the charming Anthony.)
Share this:
More Culture & Travel / > International