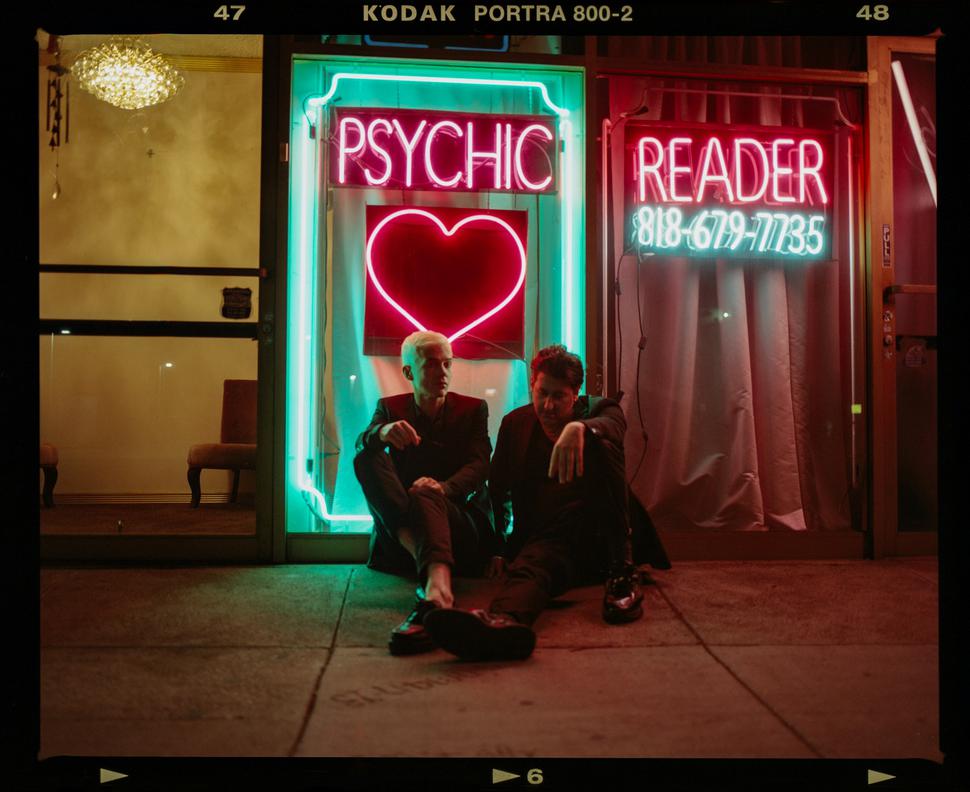 Aussie Band The Avalanches' Latest Album Has Been Four Years In The Making
Good things take time for this Melbourne-based electronic group
Saturday Dec. 19, 2020
Due to their rarity a new Avalanches album is always a big deal. Their latest, the heartwarmingly titled We Will Always Love You, is only their third record in 20 years.
"It's amazing," Tony di Blasi laughs from his home in Melbourne over Zoom. It's not as much of an event as Wildflower. Obviously there was a little bit more time with that one."
If there was ever an understatement that's it. Tony and his fellow Avalanche Robbie Chater wrestled with Wildflower for 16  — yes, 16  — long and painful years. It's no secret that it almost destroyed them. During our chat Tony refers to making the record as "walking through the desert with an elephant on our backs".
In comparison WWALY only took the pair a comparatively short four years to create. When I last spoke to Tony in February 2018, roughly 18 months after the release of Wildflower, he told me they'd have their next album out by the end of 2019.
"I bet you didn't believe that at all though did you?" he asks.
I was fairly dubious, I reply.
"Oooh… it was close though," he grins. "It was close."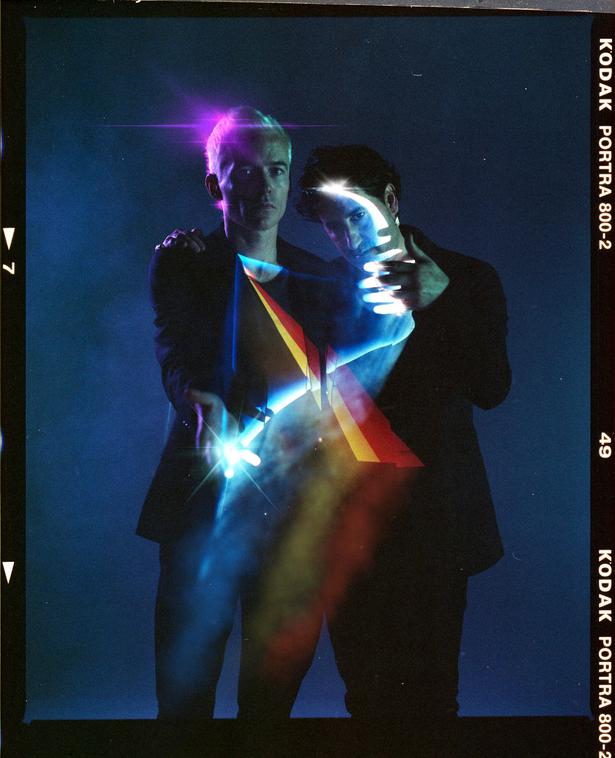 Looking at the evidence I reckon the pair were closer than he's letting on. A teaser promo campaign for the album began early February with the group dropping the self-titled first single on the 20th of that month. But, like everyone else, the global spread of covid-19 disrupted their plans. Indeed, Tony says the group thought they'd be on tour right now.
He credits the album's speedy release to a couple of factors, the first being that this time, they had a focus.
"I felt like for the last record we were just wandering not knowing what we were searching for," he sighs. "This time Robbie was very keen on finding something it was about, something we could search towards and guide us musically."
The second contributing factor is two-pronged but essentially boils down to their discovery of very efficient time saving techniques.
"There's the incredible collaborators we worked with," he explains, referencing the fact that over 20 guests are credited on the record. A small sampling includes Neneh Cherry, Karen O (Yeah, Yeah, Yeahs), Jamie xx, Blood Orange and Johnny Marr (The Smiths) amongst many, many others..
"Instead of spending 14 years trying to find an amazing vocal sample for a song we can just call up Perry Farrell and say, 'hey, do you want to do something?'" he says. "He banged something out in a week."
They also changed their creative albeit painstaking sampling technique to match the times.
"With YouTube and everything now there's different ways to dig. Back in the day you had to dig through thrift shops, now you can just go on YouTube. The algorithms are amazing. You can really deep dive and find some great stuff," he explains. "If we find a sample there we'll just buy it on Discogs or Bandcamp so we can get a higher quality.
"There were a lot of events that helped us do it quicker and we were very conscious that we weren't doing that 16 years thing again," he says. "That was like prison for us. You know, people get out of prison and go, "I'm never going back man, I'm never going back'. That was it for us."
Tony says that from the darkness of Wildflower's creation the pair "grew as humans," but it took a couple of years for them to let go of the negativity and pressure they felt.
"We got rid of the elephant," he says. "So we decided this album would be about light."
This led to some deep thinking on their part. Thinking that would see them reflecting on concepts of life, the universe and, well, everything.
"We started getting into this deep, not spiritual, but thinking of 'we're all just energy'. Personally, I believe we're all one. You talk about quantum physics and they say, 'the smallest thing in an atom, we think, is just energy,' so basically we're all just energy.
"We're not black, we're not white, we're not male or female. We're just energy and representations of that. That stuff filtered into the process."
WWALY is not without catchy songs, the duo know how to write chart hits, but they are an album band. The record's flow sets a mood to escape into and this album's journey launches your mind into the stars. You'll hear sounds from the cosmos, ghostly spirits, real life mediums, echoes of the past and, at the core of the record, the sound of true love in the form of a heartbeat recorded at the precise second of a marriage proposal.
In this black year I, for one, appreciated its vibe and the warmth of the title.
"That's what we wanted to put out in the world," Tony says. "I really believe that negative thought is something that plays out a lot in humans. To get rid of that is a really important thing. When you let go of a lot of crap in your life things don't matter that much. You can really get in a nice frame of mind when you're not worrying so much about things. You can just let negative thoughts go."
"We believe it all just comes down to love in the end," Tony smiles. "Without sounding too hippie or anything. We will always love you and that's what it's all about."
Share this: