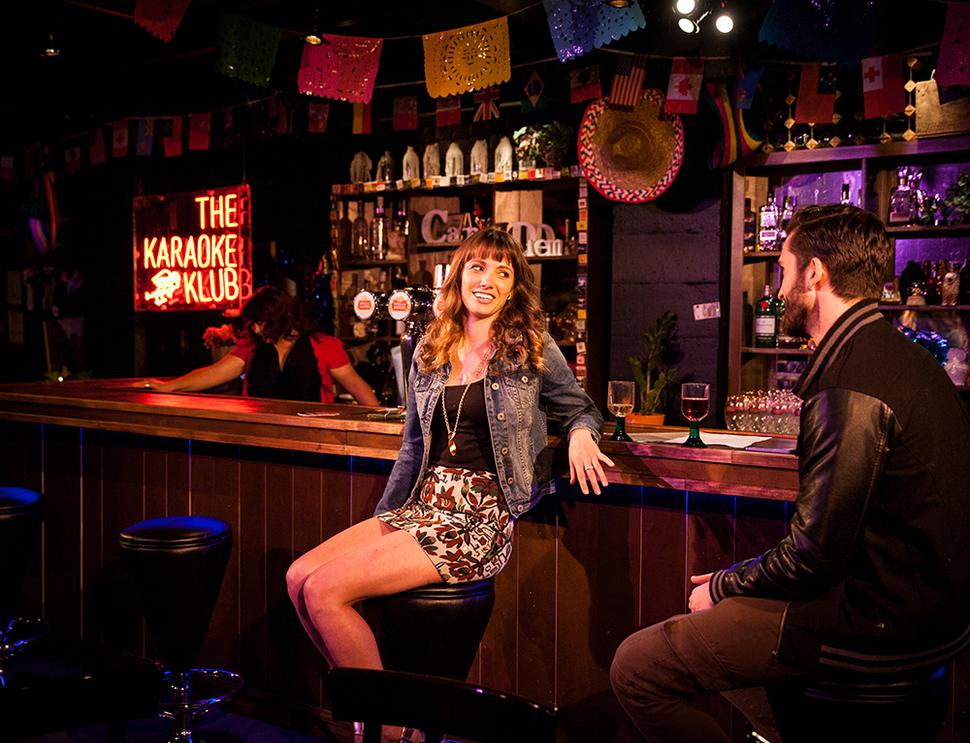 Bar Chat With Natalie Medlock, Star Of Sell-Out Show The Blind Date Project
The actor on one night stands, trying Tinder, and where to find a great toasted sandwich
Tuesday Sept. 3, 2019
The Blind Date Project's Natalie Medlock should be an expert by now at dating — she's not, assures Natalie.
"Dating is hard," she says. "I certainly don't have a winning line." 
Either way, her sell-out hit show returns to Q Theatre this month which sees Natalie star as Anna — a serial dater greeted on-stage by a new blind date each night played by a different performer.
Here's what Natalie has to say about dating in Auckland. 
Your favourite place for a cocktail in Auckland?
Love Bucket on K Rd. I love a good martini — vodka not gin. I've got it in my head that gin makes you depressed. Although, of course, all alcohol supposedly makes you depressed. But I love a drink, or five. Don't judge. Plus, they do amazing toasted sandwiches.
What about recommendations for a first date in Auckland? 
Gypsy Tea Room on Richmond Rd. The staff are lovely and I can take my doggies. It's where I meet my girlfriends for catch-ups.
READ: Auckland's Best Bars & Restaurants For A First Date
After a night out on the town, where do you go/eat? 
I go straight home and eat what feels like eight pieces of cheese on toast with Worcester sauce.
Best karaoke bar?
The Q theatre Locket Bar. After The Blind Date Project show, you can make a karaoke request. Fly your freak flag! I'm terrible but I sing with emotion and commitment.
What's the worst real-life first date you've ever been on and why?
I've barely dated. One night stands which usually turn into a relationship. Unless the sex was abysmal. If my relationship fell apart I'd cry for ages and eat a lot of cheese and then try out Tinder I guess.
What's the best real-life first date you've been on?
I was 14 and a 'kinda' boyfriend took me flying in a small plane. I later turned out he was a stalker. I moved to NZ and he sent me an album called Natalie. I never listened to it. I've since lost it. Wish I had listened to it. His parents even called me from England attacking me for breaking his heart.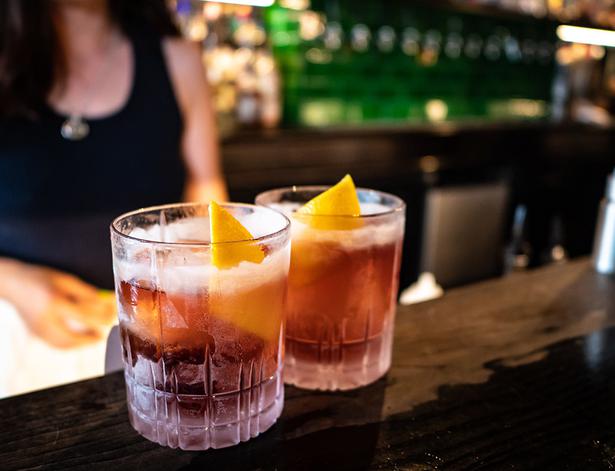 Your liquid courage of choice for date nerves?
Valium and whisky. Side note: I got into whisky after watching Mad Men. I also started vaping. It was a little one that looked like a cigarette and lit up at the end. It arrived in the post. I had no memory of ordering it. I didn't think I was impressionable, but clearly I am. 
What has previous seasons of The Blind Date Project taught you about dating? 
That dating is hard. People have baggage and it requires compassion. From both sides. For me, I'm not one for idle chit chat. I get straight to the emotional heart of things, which sometimes puts people off OR they find it refreshing and engage. I certainly don't have a winning line.
READ: Where To Find The Top 50 Bars In The World
Is there still more to learn in this new season?
I'm so committed to my character and their backstory that I'm not concerned about the right thing to say. If the date goes smoothly it's boring to watch. Drama and story are propelled by conflict. Or comedy.
What are audiences in for with the show?
No audience interaction, so you're all safe. Ha! You can expect either a successful date or a terrible date or one of two lost souls who seek solace in the other. In a dress run of the show the other day with the wonderful Sam Snedden, because we both wanted a distraction from our troubles and platonic TLC, we planned to go back to mine and watch Tangled. It's sometimes riotous, plenty of crack up banter, and real truthful pathos of two strangers trying to come together.
• See Natalie Medlock in Silo Theatre's The Blind Date Project at Q Theatre, 29 August – 21 September 2019. Silotheatre.co.nz
Share this:
More Culture & Travel / Features & Profiles